Secret Reporters Yet to be convicted Nigerian Senator Peter Nwaoboshi is currently in another mess as the presidency may have shown more interest in sending...
Chemstar Manufacturing company boss, Apostle Aderemi Emmanuel Awode, owner of Finecoat and Shield Paints, had his 55th birthday soiree last weekend, it was indeed...
Secret Reporters In the appointment of public servants especially as it concerns...

Agada Ikechukwu It is often said in philosophical parlance that man's Karma travels with him, like his shadow. If most Nigerian leaders were conscious of...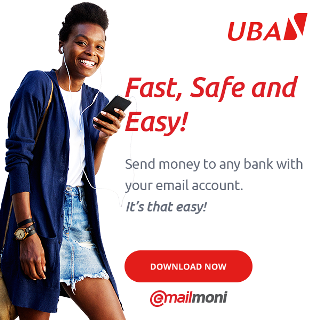 Secret Reporters Despite intense efforts made by the Maritime Academy in Nigeria to stand out against all odds, reports reaching our news desk confirm...
By; Jerome-Mario Utomi Merit, taken objectively, is 'something earned, something owed to a person. Taken subjectively, merit is the right of a person to his...

Secret Reporters In every society, security and discipline are interwoven, no wonder the credibility of many countries especially their security system is based on the...
Secret Reporters Every time money meant for funding the war on the insurgency in Nigeria is stolen or diverted to personal pockets, soldiers pay for...
Secret Reporters Individual and companies planning to collect loan from Union Bank...
President Muhammadu Buhari was studying this Nation in a very, very close and uncomfortable arena. He was all the while in London going through...
One hundred days after Governor Ifeanyi Arthur Okowa and President Muhammadu Buhari were sworn into office, there have been no much things to celebrate...
Secret Reporters Attempts by the outgoing governor of Ekiti State, Ayodele Fayose...
Major Kesiena Mowarin (Rtd) was until recently the Chief of Staff at The Presidential Amnesty Office, he was also the head of Onshore Education....
Femi Owolabi  For three decades, Omoyele Sowore has consistently screamed at the ineptitude of government institutions and overly corrupt politicians in Nigeria. As a student activist...