Secret Reporters

Contrary to claims by the Police Service Commission (PSC) that over 8000 applicants have applied for the police recruitment exercise between 1st and 2nd of April, 2016, we have uncovered pot of lies being dished out to Nigerians by the PSC, and can authoritatively report that, not even a single person has accessed that failed PSC website from the outset of the much talked about exercise.
Would be applicants in the exercise have flooded us with calls and messages, complaining of the inaccessibility of the site since April 1.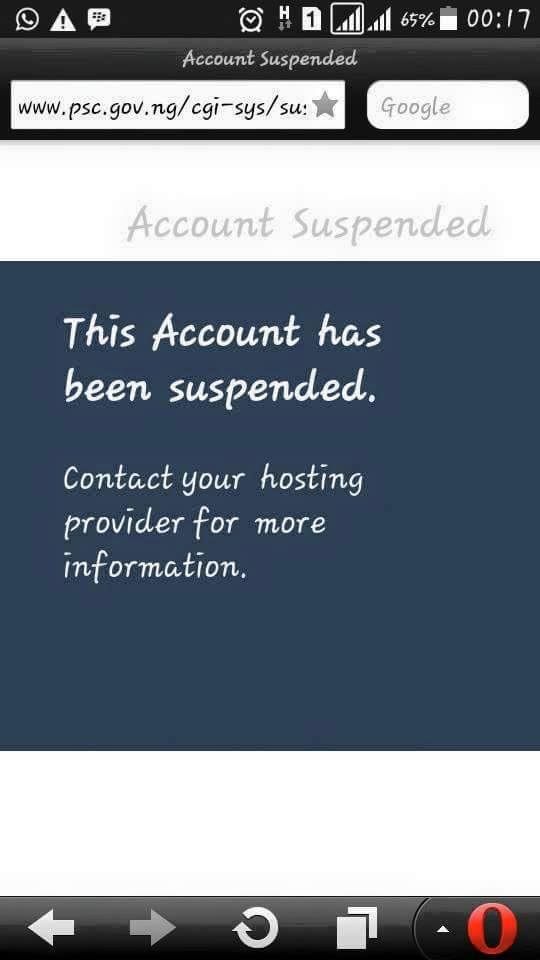 In a bid to deceive the public, the PSC had gone on air to announce the high number of applicants so far registered in just two days of the exercise, when actually, evidences abound that the exercise is already being enmeshed with fraud, as slots have been shared among top politicians, police high commands, and the likes.
Recollect that, the Central Bank of Nigeria(CBN) had recently employed children of top politicians in the apex bank, without an advertisement, yet the police recruitment announced, has also been hijacked by this same cabal for their cronies.
Keep tab as Secret Reporters continues to monitor the recruitment drama as it unfolds.