Secret Reporters
Two of the 404 suppliers or contractors listed on the government of Kwara State's list of contractors/suppliers receiving contracts, as published on the state public procurement page recently, have been found to be non-existent, indicating that money must have been transferred to unidentified parties.
Recall that SecretReporters had previously reported that an investigation had revealed that a company falsely named Zim 2020 Global Limited had been given a contract by the Ministry of Energy on 26th July 2021, for the rehabilitation of a 33kV feeder network from Omu-Aran Control room to Oro-Ago and neighboring communities in Ifeodun LGA. The State Public Procurement Law, 2018 amended 2020 may have been disregarded by the Governor AbdulRahman AbdulRazaq administration by awarding the contract worth ₦15,000,000.00 to a company that is not registered with the Corporate Affairs Commission (CAC), the body in charge of registering businesses in Nigeria.
It has been uncovered that two additional fictional companies were awarded contracts in 2020. The contracts are suspected to be means of money laundering.
On March 13th, 2020, the Ministry of Energy granted a contract for the procurement and installation of 500kVA, 33/0.415kV at Obansunwa, Egbejila Road, Airport Ilorin West LGA to a nonexistent company called Abzass Enterprises General Contractor. According to data on the state public procurement page, the 4-week–long contract cost ₦9,780,850.81.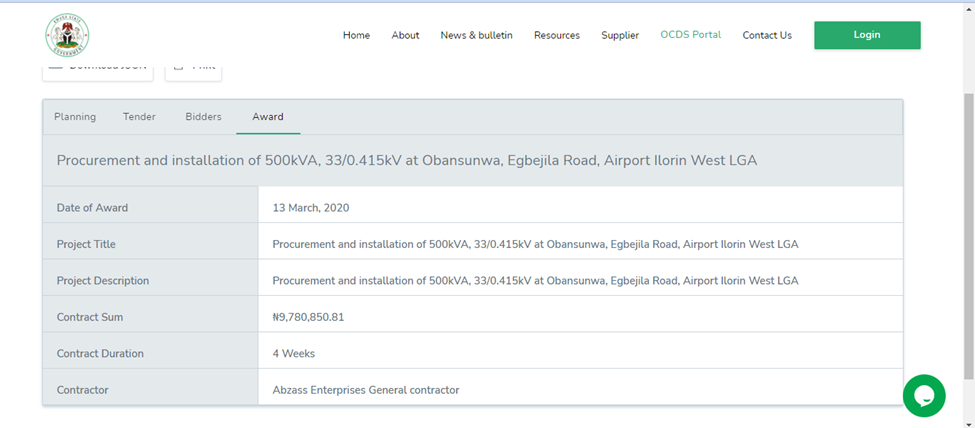 Jiyoda International Limited and Howords and Ocean Limited submitted bids for the contract. However, despite having registration records on the CAC portal, neither company received the contract.
SecretReporters' searches turned out the fact that Abzass Enterprises General Contractor is not CAC-registered. Therefore, it is not a current contractor.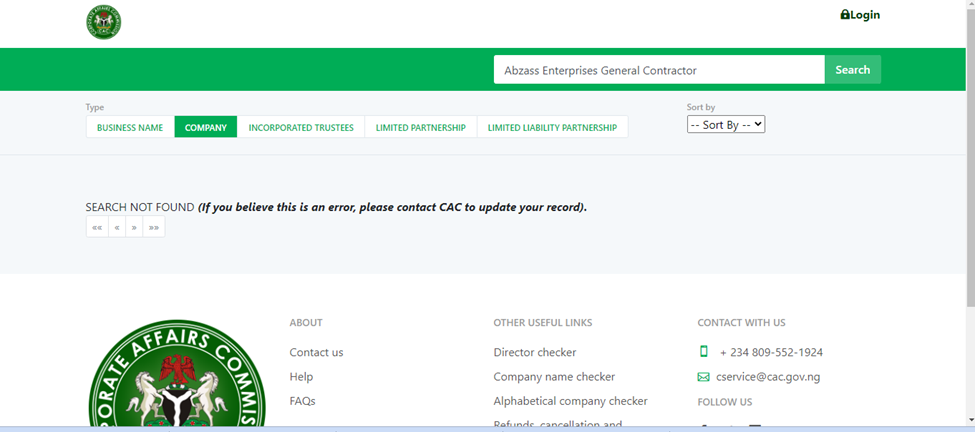 Again, on December 18th, 2020, the Kwara State House of Assembly granted the contract for the construction of hand pump boreholes and the grading of rural roads in the Edu Constituency to a fictitious company with the name BLG Best Global Resources. The two-week-long contract also ate up a whopping sum of ₦10,000,000.00.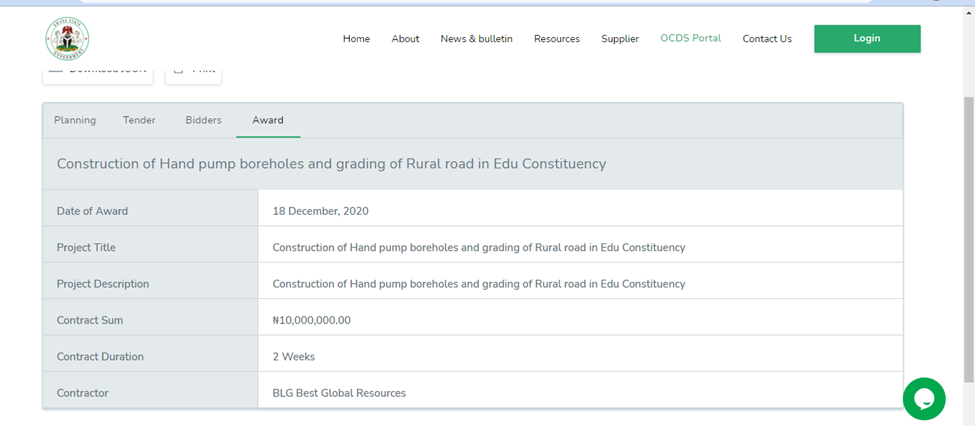 SecretReporters' searches showed that BLG Best Global Resources is not CAC-registered. Therefore, it is not a current contractor.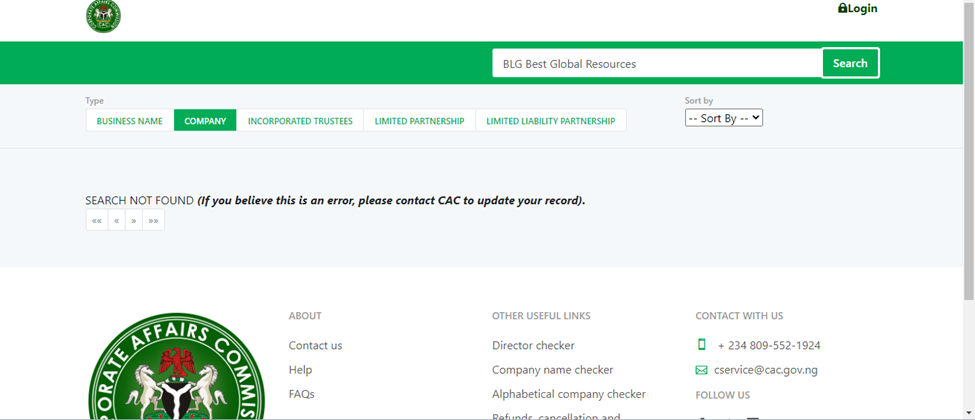 Since a nonexistent firm cannot pay taxes and its ability to complete a project cannot be assessed, the awarding of these contracts constitutes a flagrant breach of Section 22 of the Kwara State Procurement Law 2018 modified 2020. Additionally, it violates both the Financial Regulation Law and Section 43 of the federal Public Procurement Act of 2007.