Secret Reporters
Nigerian embattled Senator who doubles as Committee Chairman on Niger Delta Development Commission (NDDC), Mr Peter Nwaoboshi has been caught in another web of lies, just few months after initially denying that he never bought the Delta House popularly called Guinea House.
In a recent revelation made by Secret Reporters, detailing how the very corrupt Senator turned down invitation by various anti corruption agencies, relying on his power as then State Chairman of Peoples Democratic Party (PDP), he has come out to deny it through his media team.
Secret Reporters has gotten hold of all the letters written to him by all the agencies saddled with investigation of fraud in the country to counter the lies he issued out.
On 29th of April 2009, the Economic and Financial Crimes Commission (EFCC) sent him an invitation letter with Reference number CR: 3000/EFCC/LS/EGC4/VOL.1/578 directing him through his manager to appear before them for conspiracy, abuse of office, misappropriation of public funds and money laundering.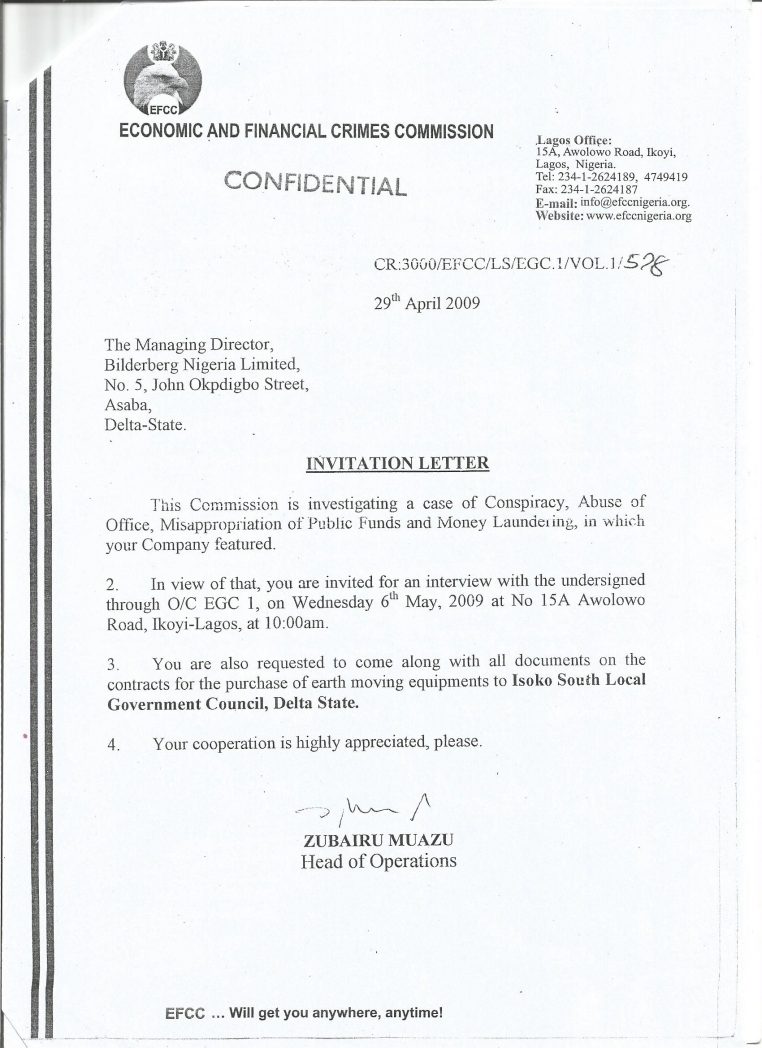 He was also directed to come with all documents on contracts for the purchase of earth moving equipments to Isoko South Local Government Council.
Yet again, On 22nd September 2011, the EFCC, Lagos office wrote to him through his Manager with reference number CR: 3000/EFCC/LS/EGC.3/VOL.2/260 and signed by Lawal Abdullahi for Head of Operations, but as usual, he rebuffed the invitation and directed his manager to ignore them, describing them as "toothless bulldog that only strolls and don't bite".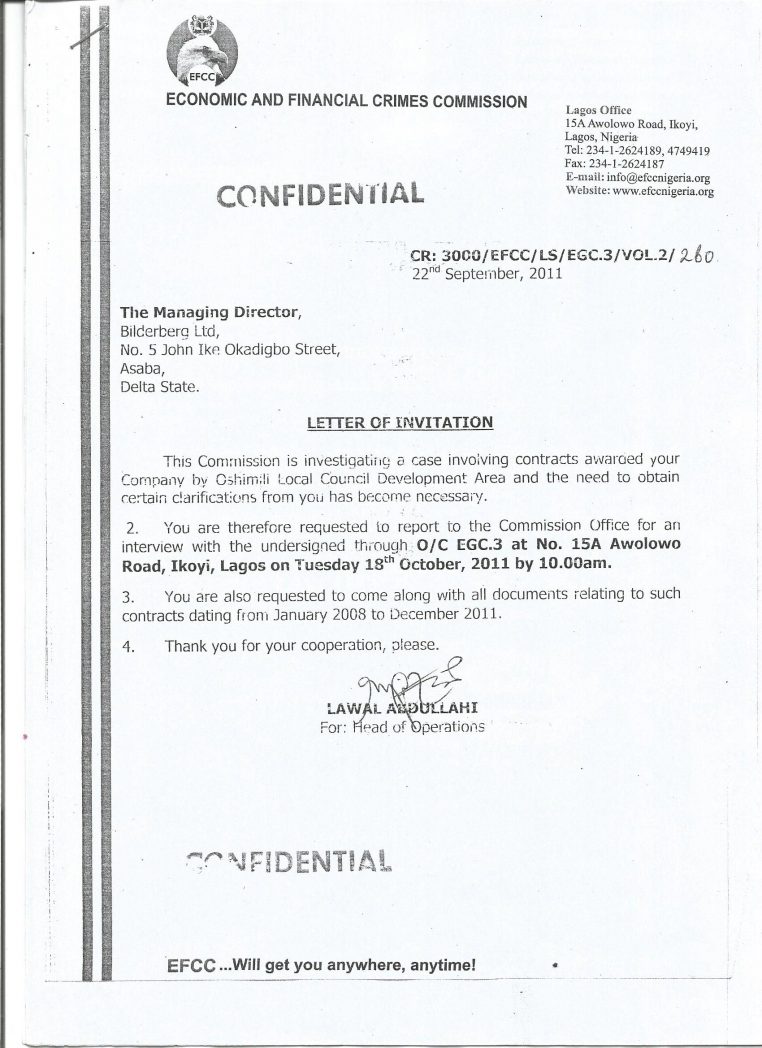 This time, he was invited over a case involving contracts awarded to Bilderberg Limited and come with documents of contract dating from January 2008 to December 2011.
Nwaoboshi who is most known for fraudulent contracts and dubious means of living acquired the Guinea House for a paltry sum of N805 million instead of the N4.7 billion that it was initially valued in 2014.