Secret Reporters
With over one thousand churches spread across oil-rich Delta State, the Governor, Mr Ifeanyi Okowa is set to add another one to the state, not as his personal gift to the Christian community but as a state project; this SecretReporters can report without dispute from any government authorities.
In the yet to be signed Proposed 2020 Revised Budget, the governor has asked the State House of Assembly to approve for him the staggering sum of N400 million for him to build a church in Asaba, which they have since passed into law awaiting his assent. The project which is under budget line 0253200053 under the Ministry of Housing is already under construction, with Mr Okowa paying a visit to the site a few weeks ago.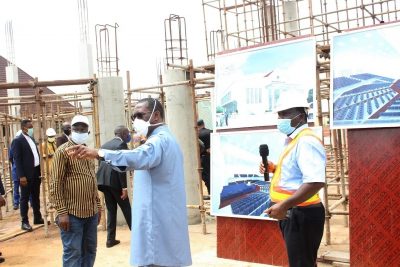 Perhaps in a bid to deceive unsuspecting Deltans from not seeing what the money was meant for in the budget, the Ministry of Economic Planning smuggled in the word 'Ecumenical Centre' instead of the word 'Church', to divert attention to such wasteful spending in a state where such money would have been used to build industry to employ Deltans.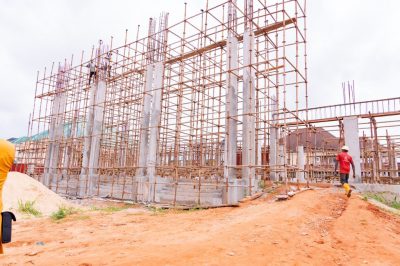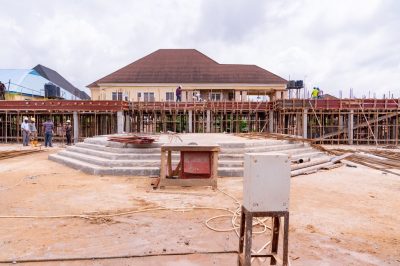 Checks by SecretReporters revealed that an initial sum of N500 million was initially budgeted but was reviewed down to N400 million citing COVID-19 as a reason. Sources within government circles confided in us that the N400 million is just a smokescreen as more money will be budgeted for the same church building next year when such amount is more than enough to complete and furnish the edifice.
In a state with Muslim faithful and African Traditional worshippers, it is not clear why the Governor singled out his own religion to build by dipping his hands into public purse.
His colleague in Rivers State, Governor Nyesom Wike in May 2017 commissioned the one he built citing the need to unite Christian in the State and his election promise as his reason for erecting the edifice.
When contacted by SecretReporters, the Commissioner for Housing, Mr Festus Ochonogor who exclaimed "Ha!" in awe when quizzed on the economic importance of the project to Deltans stated that the project was geared toward social integration and peacebuilding as a similar project was also sited in Abuja and Port Harcourt. The Commissioner further disclosed that the Interdenominational worship centre which will be funded by taxpayers money will compliment other aspects of Job creation in Delta state.
He queried why Okowa should be asked the reason for building a church that will bring unity and not ask Gov. Nyesom Wike of Rivers State why he also built. He noted that the project is important to the people and cannot he jettison so long as other things are in the budget.