Secret Reporters
Failure to pay tax returns to the proper tax authority is a typical method of tax evasion in Nigeria. Tax evaders may be charged with criminal offenses and face fines, penalties, and occasionally even imprisonment because of their tax evasion.
Companies that cheat on their taxes are prohibited from receiving government contracts since it is a crime. However, the government of Kwara State, led by AbdulRahman AbdulRazaq, has been revealed to have handed a contract worth more than a billion Naira to a company that was found to be inactive in tax reports, in a move that appears to be encouraging tax fraud.
SecretReporters searched through the Kwara State public procurement portal and found that Freshvine Limited was awarded a contract for the supply of industrial machines and equipment for the proposed Garment Production Village, Ilorin, on March 24, 2021, at One Billion Seven Hundred and Ninety-Five Million (#1,795,000,000.00). The company was founded in Ibadan, Nigeria on June 27, 2007, with registration number 696746. Its office is located at 35, OSHUNTOKUNAVENUEOLDBODIJA, IBADAN, OYO STATE.

SecretReporters investigation showed that the company violates the financial act of 2019 by engaging in tax evasion with "inactive" status, as shown on the website of the Corporate Affairs Commission. The CAC is the organization in charge of business registration in Nigeria.

Inactive firms are defined by the agency's rules and regulations as legal entities that have not submitted their annual returns to the Commission under Sections 417 through 424 of the Companies and Allied Matters Act, 2020. Every corporation must make and deliver such to the Commission at least once each year, according to Section 417 of the Act. Any corporation that misses the deadline for convening this meeting will be subject to a fine under Section 237 (5).
As a result, the contract that was awarded violates Section 43 of the Public Procurement Act 2007.
Mr. Aliyu Yazid, CAC's Deputy Director of Public Affairs, reportedly acknowledged to Dataphyte in an interview that any company with an "inactive" status indicates that the corporation has neglected to submit annual returns to the Commission.
According to him, the submission of annual returns is essential because it enables the Bureau of Public Procurement (BPP) to evaluate the functionality and operation of every company vying for a government contract. He added that "Filing of annual returns show details of the Company's AGM and also tax returns and others."
He also noted that "At the point of registration, all companies are informed to file a return of their accounts and payment of taxes to the Commission within stipulated time – as the repository of such documents."
Mbim David Okutinyang and Sunday Adegboyega serve on the board of directors of Freshvine Limited.
Similar to this, on April 29, 2021, the Ministry of Communication gave a company called Piointinio Tools Ventures the contract for printing the state calendar and diary for the year 2021.
According to a search by SecretReporters, the firm does not exist, as there is no trace of its registration on the CAC portal.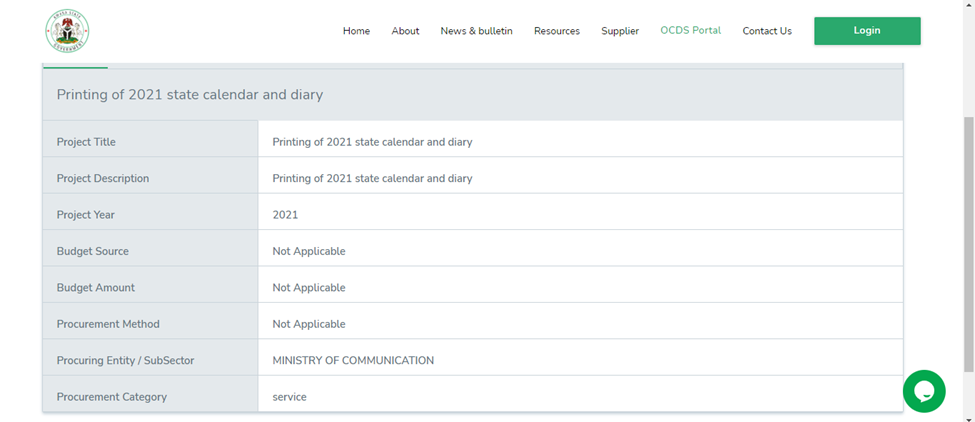 The deal is alleged to be a case of misappropriation of public funds and is worth Ten Million Naira (#10,000,000.00).