Secret Reporters
In our first exclusive report on how one of Nigeria's top financial institutions, Sterling Bank operates, we detailed the persons to be exposed in our subsequent episodes, as well as the various fraud committed by the bank top management that have been swept under the carpet, as well as recent ones that were kept away from the prying eyes of the media.
In this series, our insider sources chronicle Sterling Bank like never before. You will recall that we had deviated from the series to report on how the Executive Director who is the Chief Operating Officer carried out a massive sweeping out of ICT staff who he thought are behind the leaking of information to Secret Reporters.
Working in Sterling Bank is like working in the barracks as everything is militarized especially for those not on the good books of Yemi Odubiyi and his gang of marauders. Its extreme bureaucratic style of administration makes the Nigeria civil service system a learner, with staff working and dying in silence, while they are used to commit massive fraud by the 'Ogas' on top, with nothing to show for it.
Their ruthless style of operations and not caring for the wellbeing of their staff led to the death of Louisa Okwudili, a single mother. Ironically, Omolola Omoruwa who slapped her three years ago in the vault room died last month according to one of our sources.
In Sterling Bank, two prominent names who are not management staff causes earthquake because of their connection to the powers that be. They are Eguru Nyenke and Adekanla Desalu, the dearest to the sack master, Yemi Odubiyi.
Against every known banking regulations, on January 1st 2015, Odubiyi once used his influence to make his alleged bank lover, Nyenke the head of the newly created Virtual Sales Force (VSF) and Customer Care Unit which was merged as Contact Centre, a position she used assert her dictatorial policies without any challenge from the Executive Directors, even when it was obvious that she was failing. She was former head of the VSF created by Odubiyi and his Executive Director friend, Abubakar Suleiman in 2013 that she was employed, against the Customer Care Unit that started operations in 2008, before abusing their offices by creating two different centres just to keep Eguru in the bank. This led to Olaolu Dosumu transfer to a branch as Channel Relationship Manager.
If anyone has ever made workers to resign or get sacked from Sterling Bank, Secret Reporters can authoritatively report that Eguru and his alleged loverboy ED have been the cause. She enjoys the fear she commands in the bank. Under her, the rate of staff attrition was unrivalled in the history of the bank.
Odubiyi made her so powerful that she began to deal with outsourcing companies instead of the Human Resource department. In one of the meetings she called where she addressed the outsource staff; she clearly stated that "I know there are bitches here. I am the boss and I know those who are with me". In Sterling Bank, her words are laws.
While she reigned and still rule, Desalu continues to enjoy the bank's money, working less and earning more. This notorious bank fraudster met with singer Simi last year, which was organized for him by 360nobs.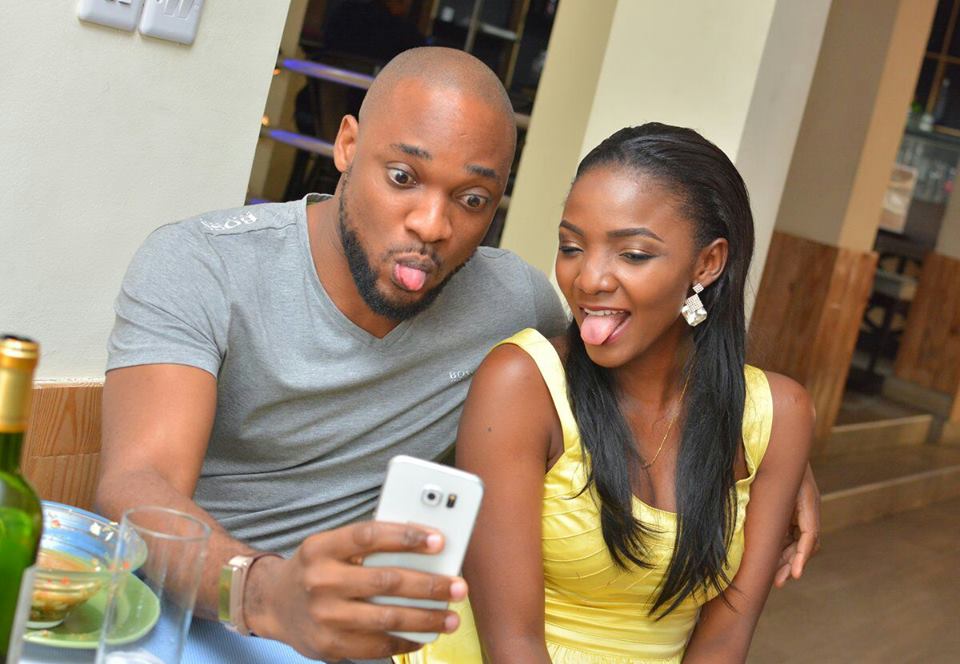 In Sterling Bank, he's seen as the most important male figure in Odubiyi's life. Like the ED, he maintains a bald head and has unhindered access to him. Sources within says that he's the gateway to the ED's heart, working as personal assistant, when that is not his job schedule in the bank.
When people apply for job, it is his 'duty' to investigate and sieve out the ladies with figure eight shapes and show to the ED, who gets them employed and place them in big positions. The Human Resource department hardly touches CVs for screening process once Desalu is involved. As soon as it's accepted by Odubiyi, the HR simply performs induction and welcome them to the 12th floor.
Meanwhile we have gathered from our insider sources that staffs have been placed under watch, to know those leaking exclusive information to Secret Reporters, especially the movement of money to undisclosed location as already being compiled by this website.
Secret Reporters has it on good authority that three persons in the Contact Centre were sacked on Monday on suspicion of providing information to our whistle-blowers. With Yemi Odubiyi, Eguru Nyenke and Adekanla Desalu still in Sterling Bank, no job is safe there. A new list of those to be sacked in the coming week has also been compiled, we have gathered.
The series continues…