Secret Reporters
The pilfering of Ika South Local Government treasury has begun in earnest, with the Council Chairman, Barrister Victor Okoh, elected under the banner of the Peoples Democratic Party (PDP) not having pity on the already dilapidated purse.
SecretReporters has been on the trail of Okoh since he was sworn in, following information made available to us of his looting spree in the local government.
Our trail caught up with him on Wednesday in Benin City where he left Agbor to purchase a used Lexus GS460 for a staggering sum of N20 million. Okoh who drove in the council Hilux with plate number AGB 992 AA was seen pleading to pay the sum of N14 million to the company.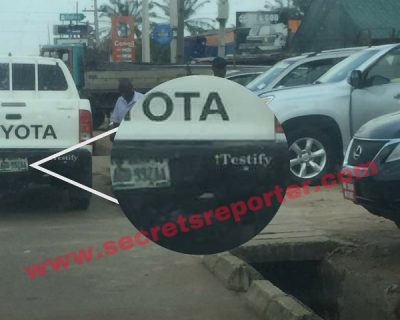 The seller of the vehicle, One Door Motors, located in Warri-Sapele Road, close to Santana Market refused to go down on the asking price and insisted on the amount.
Without batting an eyelid, our camera caught him agreeing to the price and directed them to test drive the vehicle before he makes payment, where he intends to change it to black color. The transaction is taking place this very minute as at the time of this publication.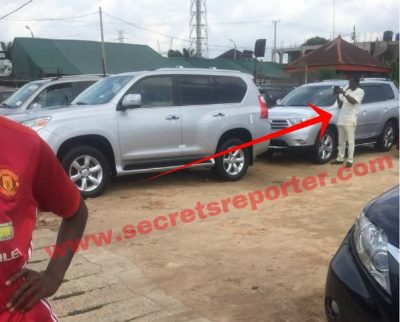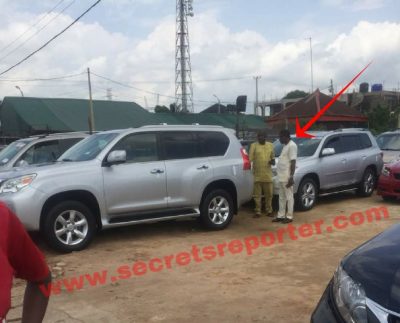 Since his swearing in, we gathered that he has refused to pay workers' salaries, which he has been spending on himself. He's a stooge of the Delta State Governor, Mr. Ifeanyi Okowa, who's accused of imposing him on the Ika people, against their wish, during the party primaries and subsequent election that held last year.
A group known as Fejiro Oliver Whistleblowers Network (FOWN) has vowed to petition him to the Economic and Financial Crimes Commission (EFCC) with the documents and pictures available to them.