Okunbor Ehi Alex has been bestowed with the prestigious Delta state Social Media Man of the year award, a feat he remarkably achieved as an outstanding social media friendly person in the state.
The award, according to the Delta insider Social Media organizers , was initiated to reward and encourage citizens of the state who appreciate the effectiveness and efficacy of the New Media, also known as the Social Media in information dissemination to the well-meaning citizens of the state and beyond.
The group also posited that the choice of the Okunbor Ehi Alex as its man of the year was based on his quick adaptation to the modern means of communication .
.
The year 2015 was a remarkable year in social media world. the forum became prominent as a medium for fingertip and flash touch source of news and information.
The year did witnessed an upsurge in social media activism and contributed much to the success of the 2015 general elections.
The APC maximally used it to propagate its change mantra to greater majority of Nigerians which resulted in its election successes.
In Delta State social media was highly electrified during the run up to the PDP Primary and the campaign proper, it contributed to overwhelming victory of PDP at the polls within Delta State.
There are individuals who were behind this high social media hips in the state. These individuals were quite daring, vociferous, relentless and committed to the course they carved out for themselves. Their online activities and sacrifices did raised the tempo of the 2015 elections and the heats and furies of the elections
DELTA INSIDERS did a survey to produced the top 10 most influential pre-election feature writers on the Social Media in Delta State and came up with this list, based on the following criteria.
1. Numbers of features and post made.
2. State and National outreach.
3. Commitment & Consistency.
4. Professionalism and
5. Posts devoid of ethnic chauvinism.
.
Based on the above criteria the following persons were picked as the TOP 10 MOST PROLIFIC SOCIAL MEDIA ACTIVISTS IN DELTA STATE FOR THE YEAR 2015.
.
1. MR ALEX EHI OKUNBOR.
Mr Alex Okunbor is the publisher of Daily News Analysis (DNA) an online news media, which he deployed effectively to campaign rigorously for Senator Dr A. I. Okowa, stating from year 2012 till the April 11th 2015, elections.
He posted the highest number of individual features during the period under review. He has a wider state and national outreach (he quite often post on major online groups in Delta State and uses his DNA to reach national and international audience). In June last year, a blog post written by Mr Okunbor spelt out the strategy he thought the Okowa should adopt to win a clear majority in Delta state elections.
His posts were issues based and devoid of primordial ethnic sentiments. He was consistent and remained committed to the PDP its candidates during the elections . "As a matter of fact, PDP leaders at National Working Committee must come to join social media by themselves and begin to identify some of the supporting youths in order to attract and train them for future purposes, PDP must leverage on social media but not for hate campaign and malicious propaganda like APC did during the last general election." Okunbor wrote in one of his blog .
In a blog posted on his website dna-nigeria.com in September, Mr Okunbor nudged Nigerian politicians to engage actively with citizens on social media, but he gave a clear disclaimer: "I'm not affiliated to any political party."
.
2. FRED LATIMORE OGHENESIVE.
Fred is a media supremo who singlehandedly transformed the APC and its candidate, Chief Emevhor O'Tega from nowhere to a towering giant in Delta State politics.
He has to his credits uncountable features which helped to showered up, the APC and its candidates during the general election. He is widely reached, tagging many of his friends with every post he made and has a blog page that helped to extend his tentacles far beyond Delta State.
His short comings were his penchant for divisive ethnic posts and inconsistency, he was seen as someone who jumps ship when the tide is rough.
.
.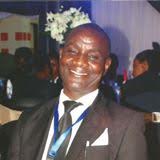 3. STEPHEN K. DIESERUVWE.
He is the founder of LIBERATE DELTA PEOPLE'S MOVEMENT and the anchor man of the LABOUR PARTY online campaign organisation, he is a prolific writter, well committed and consistent individual with high intergrity but his posts were always limited to LIBERATE GROUP therefore has limited state and national outreach.
.
4. AKAMESIKE MANUEL OkONNE
He is the founder of ANIOMA VOICE and ardent apostle of powershift to the Anioma region. He is a no nonsense social media activist and did deployed his time and writing skills to promote the power shift agenda in Anioma region.
He is apolitical but an apostle of change., he has a limited outreach statewide and nationally, he writes only in Anioma Voice.
.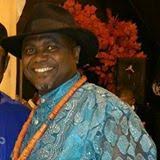 5. FEJIRO OLIVER.
His is a daring Lion, a right activist and a man whose touch on the PC keyboards send shivers down the spines of treasury looters.
He is the publisher of SECRETS REPORTERS an online news media with a global reach.
He writes with smooth flares, his provocative posts were nightmares to ex Gov. Udughan during the run up to the PDP primaries.
Many likes his gut but some sees him as inconsistent blackmailer who always blow hot and cool.
6 ) OLOMU ONYIYE
He is a young academic,social crusader and activist who believes in the power of the electorate to determine the quality of leadership as provided by the political class.
He later joined the Deltans Diaspora Online Media group from where he utilized his academic prowess towards advancing the political fortunes of Gov Ifeanyi Okowa particularly during the Elections of 2015.
Till date,Mr Bright continues to write insightful pieces that promote citizens' rights,privileges and obligations within the political space of Delta State and beyond. Furthermore, he constantly takes on the opposition in Delta State on sundry issues that relate to the protection from media abuse of Gov Okowa' s well-deserved Mandate and also giving widespread publicity to all of the well- intentioned activities of the Delta State Government.
7). SMART MADU AJAJA.
Smart as a right crusader with unwavering social justice commitment. He is an apostles of change, a prolific writter with a statewide and global audience.
.
8). DANTES ODOGWU.
Dantes is the founder and coordinator of DELTANS DIASPORA, a worldwide online media group fronting for Sen. Dr Okowa, the group later transformed into the engine house of Delta PDP online campaign structure immediately after the primary and they were voracious and aggressive in their campaigns.
The group have a state wide reach but limited national and international audience.
9 ) OSSAI OVIE SUCCESS . Ossai Ovie Success is another social media warrior .
Have a election war- room. It is more important that the social media staff is made up by people who have communicative and creative skills rather than by political tactics experts .Ossai Ovie Success is another social media warrior . He reports for Delta state government and one of Okowa campaign team on social media.
10) FRANK IRORO
Frank was a good supporter of Tony Obuh but become pro Okowa campaigner in the social media after the primaries .
In one of his blog after the primaries .He wrote "Sincerely, the social media fire works by Senator Okowa team was a nightmare to other PDP aspirants during the run up to the party's guber primary, their aggressiveness in some way led to the triumph of Senator Okowa at primary".
He gets how to build a brand's social media presence , he is the founder of Ika Giant a social media group with over 5,600 members. He is apolitical but an apostle of change. He is a prolific writer, well committed and consistent individual with high integrity and he has state and national outreach.