Secret Reporters

In an investigation conducted by SecretReporters, it has been revealed that Delta State University (DELSU), Abraka, and Goldmark Concepts Limited are complicit in contract racketeering. The investigation shows that a contract awarded by the university to Goldmark Concepts Limited was later re-awarded to Bigo Computers and Ventures for a lesser amount.
The contract, which was awarded on Tuesday, 23rd April 2019, was for the procurement, installation, and testing of
equipment
and training of university personnel at Delta State University. The contract was worth N179,482,630.43. However, Goldmark Concepts Limited re-awarded the contract to Bigo Computers and Ventures for the sum of N39,090,000.00.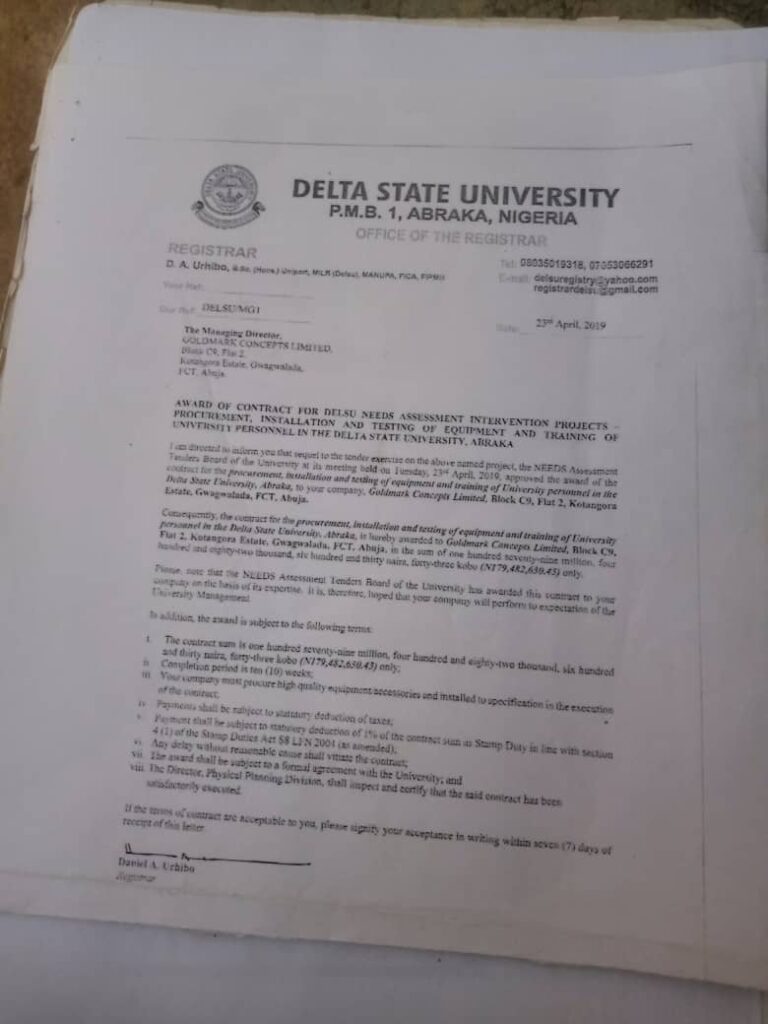 SecretReporters obtained documents showing the awarded contract to Goldmark Concepts Limited by DELSU, as well as the re-awarded contract to Bigo Computers and Ventures. The re-awarded contract was found to be a duplicate of the awarded contract, except for the amount.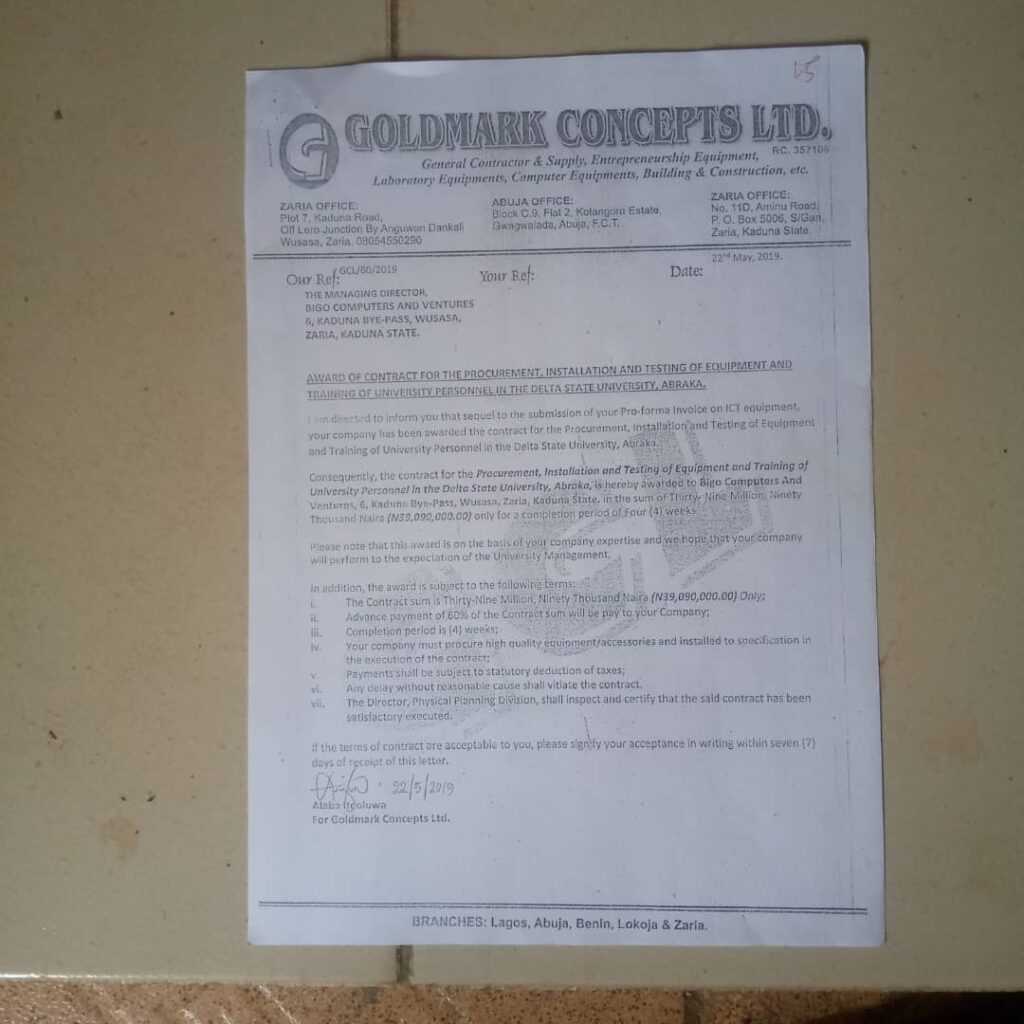 When contacted, the owner of Bigo Computers and Ventures, Adegoke Samson, disclosed that the owner of Goldmark Concepts Limited, Sunday Adeshina, could not execute the contract thus he was contacted.

"It happens that in the year 2019, this contract I am narrating to you was awarded to Goldmark Concepts Limited. I don't work for them, I run my own company Bigo Computers and Ventures. I didn't know how he got the contract and all that. His shop and my shop are very close.
"I am into ICT, and he is into bookshop, he sells books. He could not execute the contract, so he contacted me". Samson said.
Samson explained that he went to Lagos to get the prices for the items without entering into a formal contract agreement with Adeshina, based on trust and their relationship over the years.
YOU MAY ALSO LIKE: Naira Hoarding: Investigation Uncovers Corruption and Mismanagement Behind Ongoing Naira Scarcity in Nigeria

According to him, it was after he had delivered the job that he found out that the contract was awarded to Adeshina for N179 million, an indication that N140 million had been pocketed. Samson wondered why this was so and what DELSU and Adeshina may have done with the N140 million. In view of this, he refused to sign the N39 million contract document Adeshina sent to his table.

Furthermore, Samson alleged that Adeshina had refused to pay him his balance for the job, and had resulted in threatening his life. In a letter to the Department of State Service, Samson alleged that Adeshina had threatened him and his family.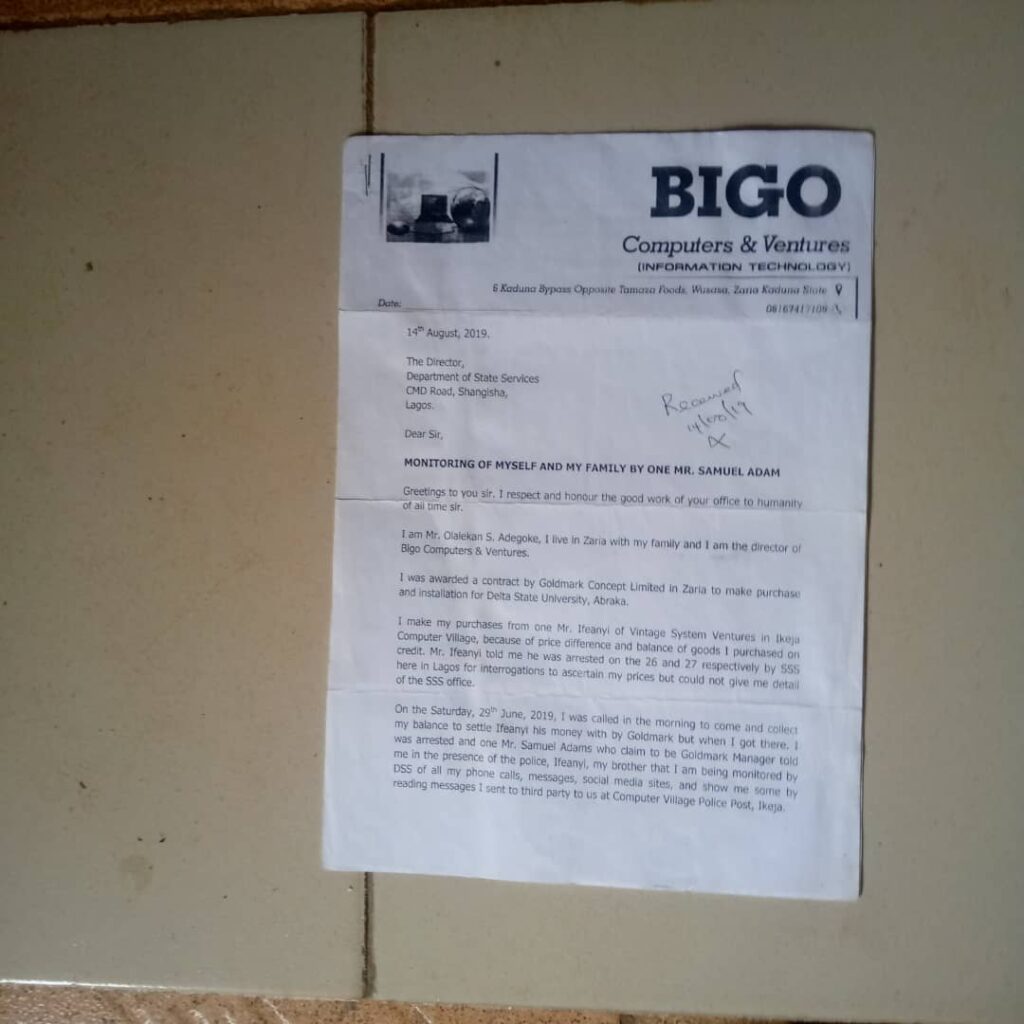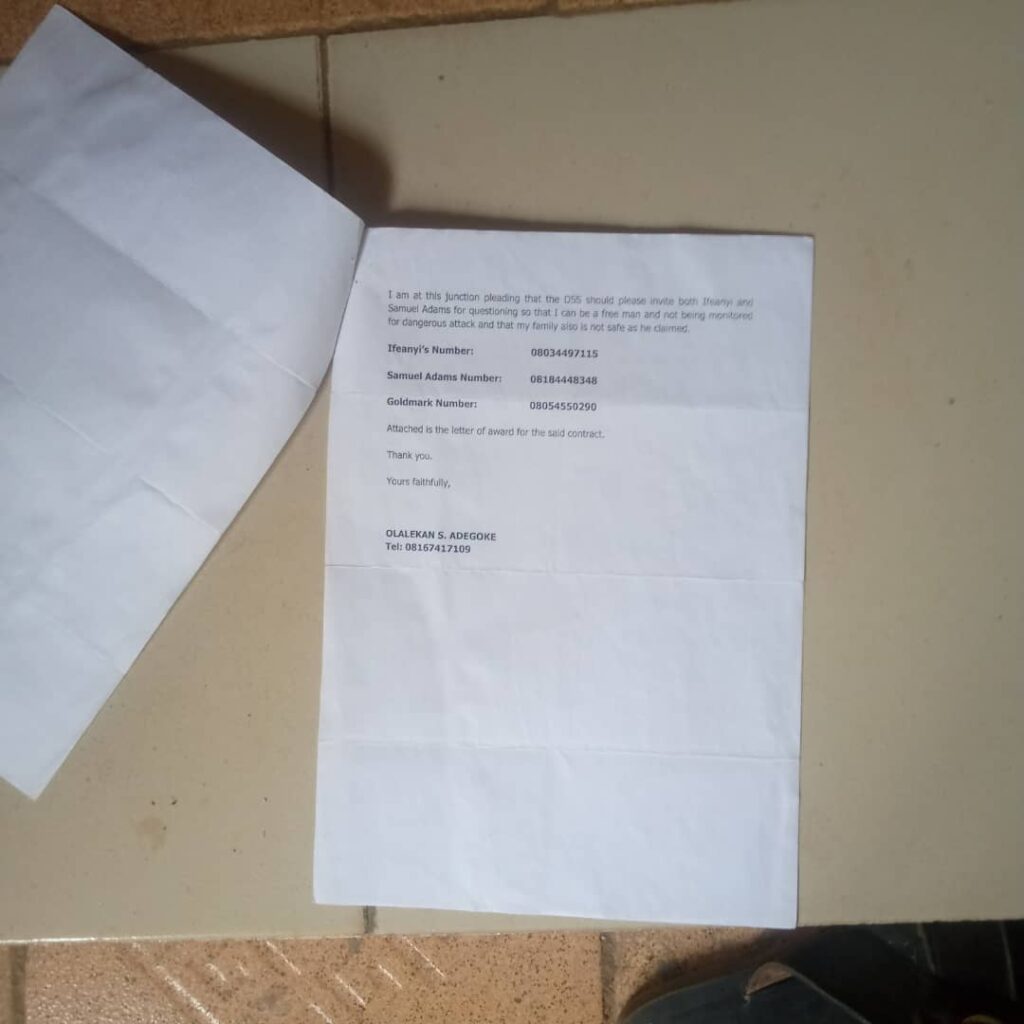 On the other hand, Adeshina claimed that Samson came to him crying for help, and he decided to help by asking him to purchase some of the items. Adeshina stated that Samson bought substandard items for him, so he had to pay him off and terminate the contract and awarded it to another person. Adeshina denied the allegations that he collected N179 million for the contract, stating that the contract included many other things that Samson knew nothing about.

When asked for the acceptance letter of the contract, the Goldmark Concepts Limited boss who noted that he has all the documents with him, said he cannot release it to our correspondent for citing. He emphasized that Adegoke was an ingrate and that he has reported him to various security agencies and had dragged him to court.
Despite this counterclaim, the re-awarding of the contract to Bigo Computers and Ventures for a lesser amount raises concerns about the management of public funds by DELSU. Furthermore, the allegations made by Samson against Adeshina demonstrate a lack of transparency and accountability in the process as it is essential that the authorities investigate the swift deal and bring those found culpable to book.