Secret Reporters
The already troubled I stand with Buhari's group is set to be enmeshed in another scandal, this time financially, as document of the group obtained by Secret Reporters can authoritatively reveal.
The group which is set to storm Abuja on March 31st 2016 for a rally to affirm their support to Mr Muhammed Buhari's campaign against corruption has come under fire for been a former supporter of Buhari to automatically switching prostitute role to supporting Buhari, which has led to two of its Directors resigning.
In a recent revelation, the group has budget a whooping sum of N1.23 billion just to roam around Abuja for the One day event. According to their budget, the branded T-Shirts will cost N750 million while the branded caps will gulp N250 million.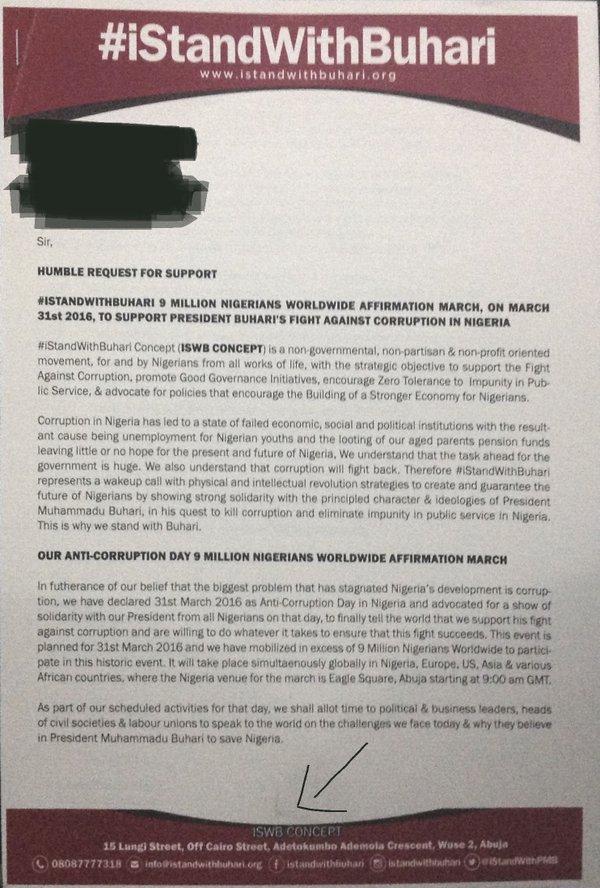 Other of their expenditures that will swallow this huge sum of money includes 25 buses from each state which is penned down at N63 million with artists who will perform to spice up the event running away with N15 million.
Live Television coverage of the event is to cost N32 million with their miscellaneous expenditure stated as N15 million.
In letters written to top All Progressive Congress (APC) Chieftains, soliciting for this staggering amount, the group noted that the financial assistant does not translate or guarantee favor from the President.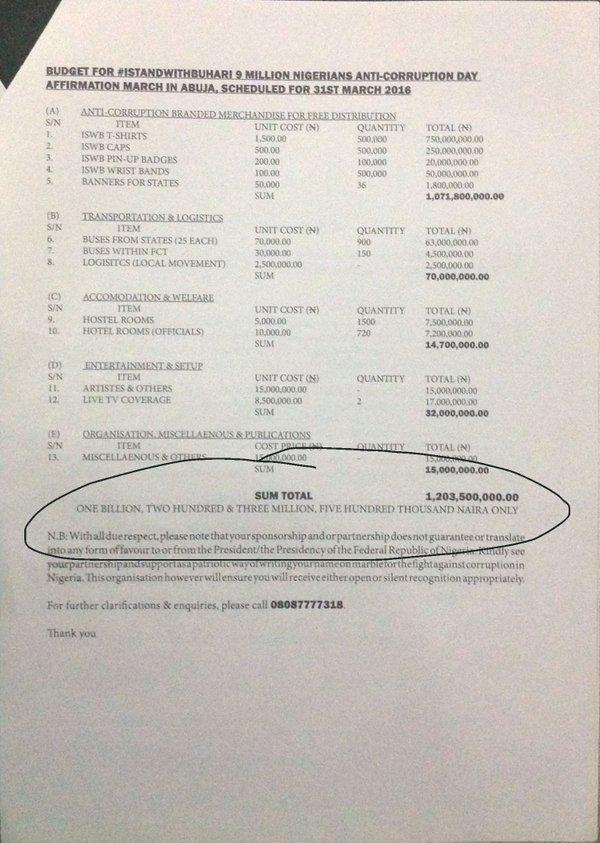 The money expected for this can build three ultra modern secondary schools in the war torn North East and two general hospitals as well, that will be more beneficial to the people.