Secret Reporters
One would assume that with the level of insecurity in Kaduna State, the government would prudently spend every penny of the state to improve the standard of living of the populace while also safeguarding their lives and property. However, the reverse is the case as the Nasir Ahmad El-Rufai led administration used funds totaling N18,656,625.00 (Eighteen Million, Six Hundred and Fifty Six-Thousands, Six Hundred and Twenty Five Naira) for the alleged printing of its 2022 approved and citizens' budget for the state.
Information gathered by SecretReporters from the Kaduna State open procurement platform revealed that the printing of the budget was approved on April 21, 2022, and M/S Pixel house Ltd, which was incorporated in YABA, Nigeria with Registration Number 1439904, was awarded the contract. The firm, which was incorporated on September 21, 2017, is located at 42, Montgomery Road in Lagos.

The Kaduna State 2022 budget themed "Budget of Sustainable Growth" is 228 pages long. SecretReporters, however, did not have access to the citizens' budget copy to gauge its volume.
In a telephone conversation to the commission to ask about the contract, a staff of the Budget Planning Commission, Bashir Muhammad, who presented himself as the new Permanent Secretary disclosed that, there are English and Hausa versions of the document, The Budget and the Citizen Budget. However, he said that he was unaware of any additional information on the deal and not the appropriate person to be contacted, despite being the Permanent Secretary of the commission that serves as the contract awardee.
In an enraged tone, Mr. Bashir threatened to inform the commission to have his phone number removed from the website. He also threatened to sue the reporter for disturbance, even when his number appeared as the contact person on the portal.
Mr. Bashir, however, requested that the reporter visit the commission to ask about the quantity of copies printed and the individual who approved the contract.
Several printers in Abuja who were contacted in response to the expenditure stated that the cost of printing mostly depends on the materials used. They all agreed that the budget's printing cost seemed artificial and was phony.
While further research revealed that the monies used for the printing could purchase a high-tech JAC pickup truck to aid the state's security agencies in enhancing their operations against terrorism and banditry, it was found that the 23 local governments in the state, particularly those with large rural areas, lacked access to safe and clean water and could drill roughly 60 boreholes with the money allegedly used for the printing.
Furthermore, SecretReporters found that Pixel house Ltd has an inactive tax payment status on CAC portal, meaning that the contractor might be involved in tax evasion, a breach of the Public Procurement Act, 2007.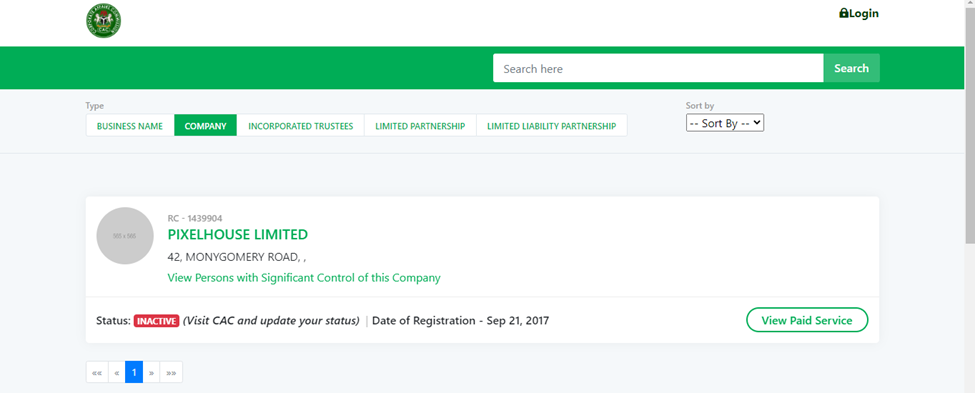 The contract was awarded through the budget and planning commission, which is chaired by the deputy governor, Dr. Hadiza Sabuwa Balarabe, and headed by Mrs. Umma Yusuf Aboki, as its Commissioner.