Secret Reporters
Elected to the Ogun West senatorial seat in 2019, Senator Tolulope Odebiyi who previously served as the Chief of staff to Governor Ibikunle Amosun of Ogun state has been found to have possibly used political influence against the public servant code of conduct to hijack a contract for a company he serves as the chairman of the board.
An investigation by SecretReporters has revealed that a company known as Zion Grace Logistics Limited headed by Senator Tolulope, according to the information on the company's site, was awarded the contract of Procurement Of Equipment To Secure Full Accreditation Of National Board For Technical Education (Nbte) For Civil Engineering Department (ocds-5q8fsw-6202222325355) on Thursday, November 4th, 2021 through the Lagos State University Of Science and Technology – Lasustech. The contract worth ₦34,350,000.00 is said to be completed at the time of filing this report.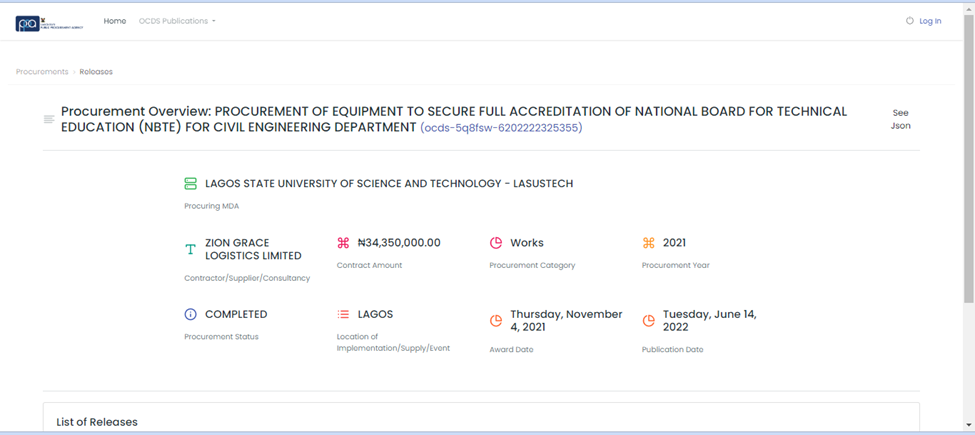 The firm, which was registered on August 7th, 2009, in Lagos under registration number 837135, is also discovered to be a tax-avoiding company as the status of its yearly return payment is invalid on the website of the Corporate Affairs Commission. Although the Lagos procurement law required a business to show a tax clearance certificate to be eligible for a contract, it nonetheless received the contract despite this requirement since it is suspected that the purchase was based on political influence.
Zion Grace Logistics Limited whose services cut across Cleaning, It & Security, Equipment Maintenance, Construction, Property Management, and General Contract according to the information on its website http://www.ziongracelogistics.com/, has Awosanya Jimmy Olusesan and Awosanya Iyabode Nnenna as the directors on the records with the CAC. However, the site states that the company's team is chaired by the senator with Jimmy Olusesan as the Managing Director, Tolani Oki as General Manager, and Adeoye Adedele as the Director.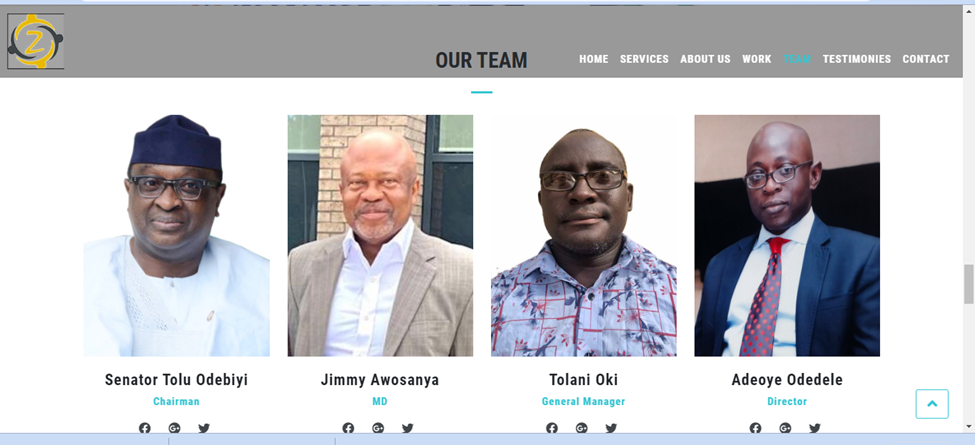 The senator breached Section 9 of the code of conduct for public officers involved with procurement which states that "A Public Officer shall decline in serving in a procurement process if any of the Bidders or Service Providers engaged in the procurement proceedings is related to him by blood, marriage or grant relationship or where the success of a particular Bidder or Service Provider in the proceedings will confer a pecuniary or other advantages on him."