The News Express 6th Anniversary Lecture and Economic Stakeholders Forum has been scheduled to hold early next month, November 2018, the organisers said on Monday.
The event, which has as theme, Transparency – Bedrock of Sustainable Development, will hold at the main hall of Sheraton Hotel & Towers, Ikeja, Lagos, according to a statement signed by News Express Publisher, Mr. Isaac Umunna.
"The News Express Anniversary Lecture is an annual programme that has an established trend of bringing together important business and political leaders from across the country, as well as multifarious professionals and influential media stakeholders. This year's event will parade high profile individuals and opinion leaders that shape the economy and politics of Nigeria," Umunna said.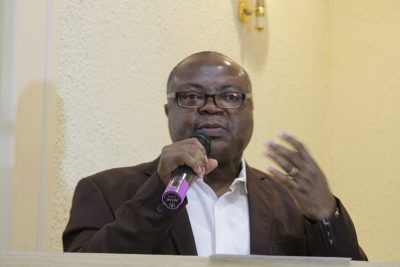 He said that the event chairman and principal speakers, as well as details of the programme, would be unveiled in the days and week ahead.
News Express, which debuted on August 29, 2012, is one of Nigeria's most popular and influential online dailies. It is read by hundreds of thousands of people around the world and records annual traffic of upwards of 100 million.