Secret Reporters
The controversy surrounding the sale of Delta State House popularly called Guinea House may yield legal tussle if documents seen by Secret Reporters is anything to go by.
Secret Reporters can report on good authority that prominent Nigerian looter turned Senator representing Delta North in the Upper Chambers; Mr Peter Nwaoboshi deceived Deltans when he claimed during the wake of the scandal that he bought the prime properties using Golden Touch Nigeria Ltd.
Our investigations at the Corporate Affairs Commission (CAC) revealed that the name Golden Touch Nigeria Ltd is owned by a Yoruba man.
Guinea House was actually bought fraudulently using Golden Touch construction and properties enterprise Nigeria Ltd and not Golden Touch Nigeria Ltd as he initially lied to Nigerians about, to deceive the former administration into selling it to him, knowing that it may never be sold to him since it smacks of nepotism and favoritism, as the then State Peoples Democratic Party (PDP) Chairman.
Documents seen by Secret Reporters shows that Nwaoboshi bought the Guinea House using his Manager's name, Ike Nwabuoku as Director, with another of his brother, Augustine Nwaoboshi as second Director.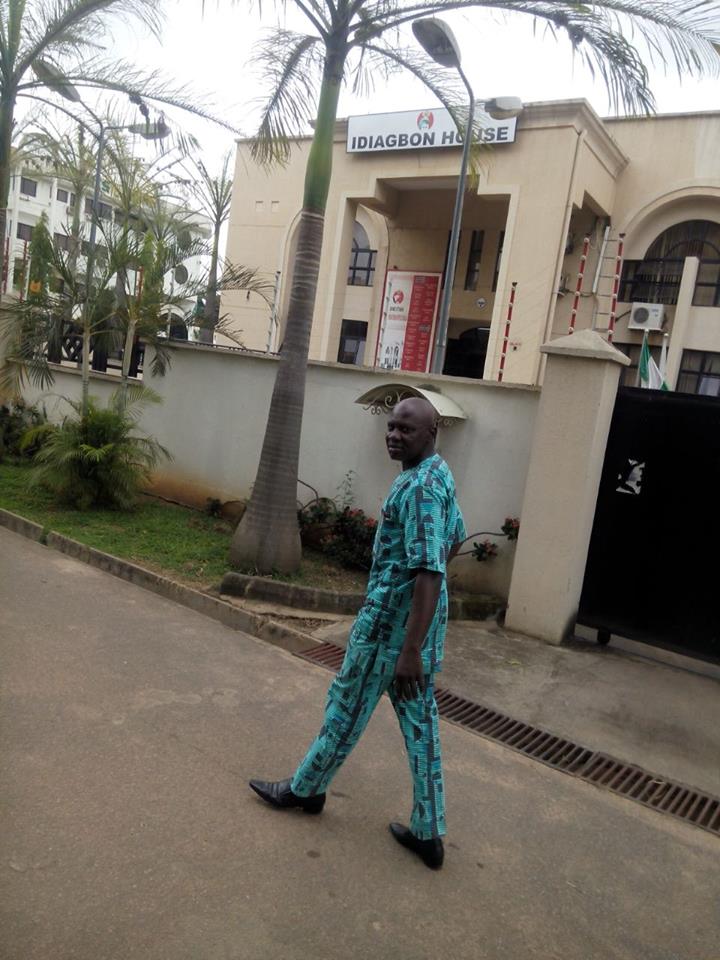 Further fact finding by this paper has it on good authority that the company used in buying the house was also not included among his assets declaration form in Code of Conduct Bureau, an act which will soon see him docked in prison.
Legal experts who spoke to us claimed that with the fraud of using his Manager's name as the owner of the property, Mr Ike can conveniently lay claims to it.
Ike was a guest of the Economic and Financial Crimes Commission (EFCC) on Friday where he was grilled for hours on all that he knows about the various contract scam executed by Nwaoboshi. He is expected to appear before the commission next week Thursday; our police source in the commission told us.