Secret Reporters
News reaching Secret Reporters news desk from reliable sources within the Audit Department of the Delta State Polytechnic Oghara reveals that Clara Sogbaike led Management Team of Delta State Polytechnic Oghara continued looting of the Polytechnic treasury without mercy and fear during the Christmas and New Year celebrations despite being under probe by anti-graft/security agencies.
We gathered that Clara did not forget to appreciate some of Governor Okowa's top aides who have shielded her from being sacked by the Governor and also protected her from arrest and prosecution in the hands of Security/Antigraft Agencies over alleged crimes of fraud and corrupt practices in the Polytechnic.
Not left behind in the looting festival is the Director of Projects in the Polytechnic, Engr. Dickson Eghwatorhe who is currently an armed robbery, cultism, unlawful possession of firearm suspect with the Inspector-General of Police Monitoring Unit Force Headquarters, Abuja.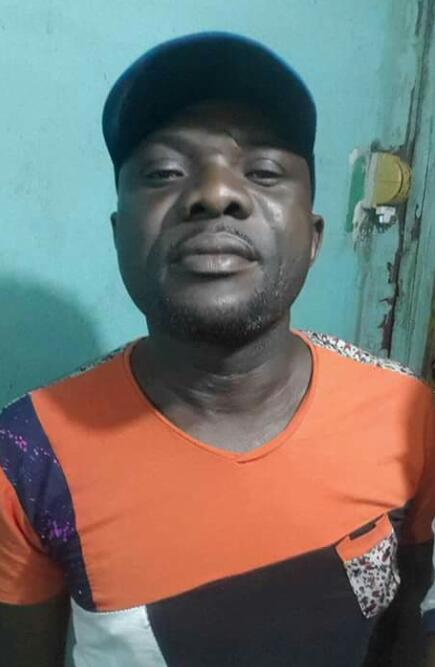 Our investigation reveals that since Engr. Dickson Eghwatorhe was arrested by the Police in Oghara Division in October, 2014 and bullets, guns and other dangerous weapons recovered from himself and his boys, he has continued to get the backing and support of not only Clara Sogbaike, but also the Commissioner for Higher Education, Hon. Jude Sinebe and the Governing Council Chairman, Chief (Barr.) Andy Asawota, as kickbacks continues to exchange hands between Clara and both men.
Surprisingly, Governor Ifeanyi Okowa turned a blind eye and a deaf ear to the corrupt activities of his appointed aides. We gathered from very dependable sources within EFCC, ICPC and Police that Clara Sogbaike and her cohorts are few meters away from the walls of prisons as the Court restraining Orders they are currently hiding under to evade arrest and prosecution will soon be vacated by the various anti-graft/security agencies investigating them.
Sources within the Academic Board of the institution revealed that Mrs. Clara Sogbaike's tenure as rector of the institution will elapse in early March, 2017 and as such, she is currently engaged in her last minute looting of the Polytechnic treasury, as she continues to boast of the backing of the Commissioner for Higher Education, Jude Sinebe and Asawota, who is the Council Chairman.
When our reporters visited the institution recently, investigations shows that most staff of the institution, showed displeasure and anger in the way and manner public funds are been stolen by Clara and her group.
We also gathered from some aggrieved staff that they are only counting days for the expiration of Clara's tenure so that they can whistle blow and expose all Clara's fraudulent and corrupt practices including other classified documents already exposed, showing all their illegal transactions.
Despite being a major conduit pipe through which Clara siphons public funds, Engr. Dickson is still the Director of Projects in the Polytechnic and remains untouchable his crimes.