By Secret Reporters
While breaching the law has become commonplace in Nigeria, it is concerning when people who oversee enforcing the law take the lead in breaking it. SecretReporters has discovered a contract deal between a Lagos State Revenue Service officer and the Lagos State University of Science and Technology (LASUSTECH) that violates the state procurement law, the financial regulation act, as well as the public officer's code of conduct in its ongoing investigation of hidden agendas aimed at destroying society.
Mining the data on the Lagos State Public Procurement Agency portal, it was discovered that a company known as Geoplot Resources Limited owned by Omorinsola George who is a staff of the Lagos State Internal Revenue Service (LIRS) and Oluwatosin George suspected to be the husband was awarded the contract of the Construction of Lecture Hall for School of Part-Time Studies Ikorodu Campus – Block B (ocds-5q8fsw-6202228344133) worth ₦30,051,047.61 on Thursday, November 4th, 2021 by LASUSTECH.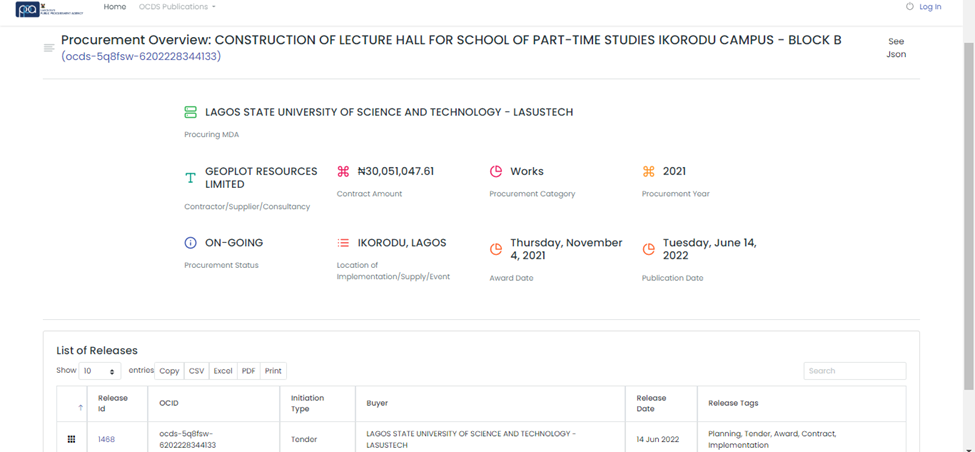 Findings showed that Geoplot Resources Limited which was incorporated in Lagos with Registration Number 1306510, is involved in tax evasion as its annual return payment status on the Corporate Affairs Commission portal (CAC) shows invalid. CAC is the agency responsible for company registration in Nigeria. The company registered on 22nd December has its address at no 5, Adeniran Ogunsanya Street, Surulere, and Lagos.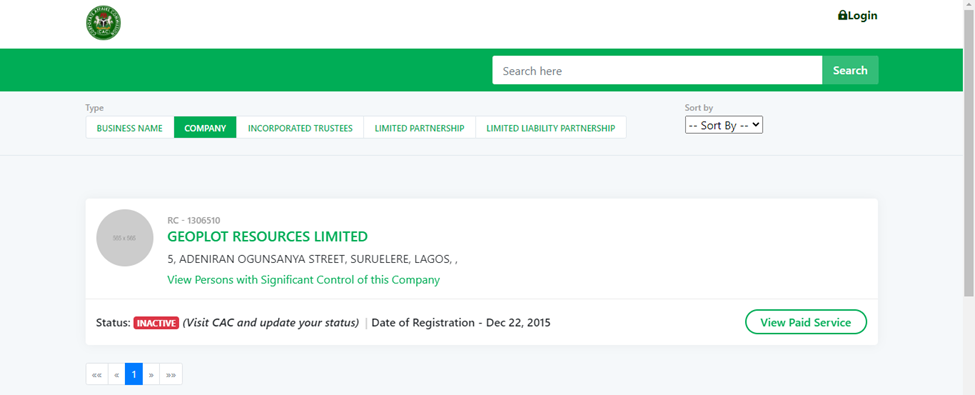 In a bid to further verify where Omorinsola George works even though her office was stated on her social media handles including Facebook and LinkedIn, the reporter called one of the phone numbers provided on the company's website www.geoplotresources.com. The call to the phone number +2347060597101 was answered by Tosin George who in response to the reporter's enquiry confirmed that Oluwatosin George works with the Lagos Internal Revenue Service.


The Crime
In addition to having your certificate of incorporation with the Corporate Affairs Commission as evidence that you are a legal entity under section 25 of the law establishing the Lagos State public procurement agency and for related purposes, a company must also provide CAC Form 7/7A (Particulars of first Director/Notice of change of Directors), For Business Name, (Particulars of Proprietors), and Evidence of Filing Annual Returns and Notice of Assessment of Tax, to be eligible for a contract with the Lagos state government. These are obligatory requirements, particularly in light of the seriousness of tax evasion in Nigeria.
The action also violates Section 9 of the code of conduct for public officers involved with procurement which states; A Public Officer shall decline in serving in a procurement process if any of the Bidders or Service Providers engaged in the procurement proceedings is related to him by blood, marriage or grant relationship or where the success of a particular Bidder or Service Provider in the proceedings will confer a pecuniary or other advantages on him."