Secret Reporters
With the spate of economic hardship and the struggle to make ends meet, it is no longer surprising that people now work two jobs to earn extra income in response to the hardship in the country. Working two jobs or doing extra work in order to earn extra income has never been an issue; however, doing so in violation of the laws of the Federal Republic of Nigeria, is what the country frowns against.
This is synonymous with Mustapha Abdullahi Bello, who, as an assistant director in the Central Bank of Nigeria (CBN), in a bid to earn extra income, ran and managed a company with which he used for contract racketeering to the sum of N75,758,006.33, violating the Code of Conduct Bureau for public office holders in the country.
SecretReporters discovered that Mustapha Abdullahi Bello, an assistant director with CBN, also doubles as the secretary of Nespresco Services LTD. It was discovered that the company was awarded a contract worth N75,758,006.33 by the Energy Commission of Nigeria.
The Energy Commission of Nigeria is an agency under the Federal Ministry of Innovation, Science and Technology. The agency awarded a contract for the installation/maintenance of all-in-one street lights and skills development training in 2020 to Nespresco Service LTD and Mwayi Investment LTD. The status of the contract shows it has been completed.

It was discovered that Nespresco Services LTD has four key management personnel, amongst whom is Mustapha Abdullahi Bello. Prior to his current position as an assistant director in CBN, he was an administrative officer at the Federal Ministry of Finance.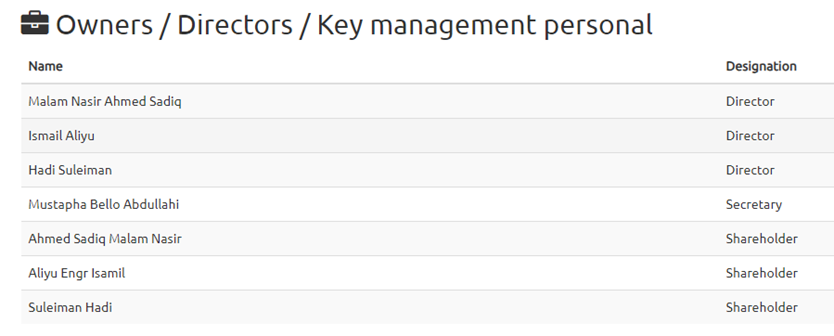 Section 6(B) of the Code Of Conduct Bureau And Tribunal Act states that except where he is not employed on a full-time basis, engages or participates in the management or running of any private business, profession, or trade, but nothing in this paragraph shall prevent a public officer from engaging in farming or participating in the management or running of any farm.