The House of Representatives Committee on Diaspora has said that effective collaboration between the Debt Management Office and members of the House of Representatives, particularly the House Committee on Diaspora would go along way in opening the frontiers of public debt management knowledge.
Chairman, House of Representatives Committee of diaspora Matters, Hon. Rita Orji, made this known when members of her committee paid a working visit to the Debt Management Office over the weekend.
She said it was important that her Committee familiarizes itself with the activities of the DMO and also identify areas of collaboration that will benefit Nigerians and the economy as a whole.
Speaking during the working visit, Hon. Rita Orji, who led members of the Diaspora Committee, enlightened the DMO management, about the Committee's activities aimed at active engagement with Nigerians in Diaspora to create better opportunities that would harness valuable potentials to address Nigeria's socio-economic challenges in the years ahead.
She stated that the "DMO and other relevant stakeholders should put efforts together to cater for the welfare, mobilize and proactively engage the Nigerian Diaspora Community for nation-building and development", noting that Nigerians in Diaspora were willing to participate in any means necessary to uplift the economic fortunes of the nation.
While praising the management of the DMO led by Dr. Abraham Nwankwo, Hon. Orji noted that DMO has been living up to its constitutional mandate mostly at this time Nigeria and the rest of the world is grappling with financial difficulties and economic challenges.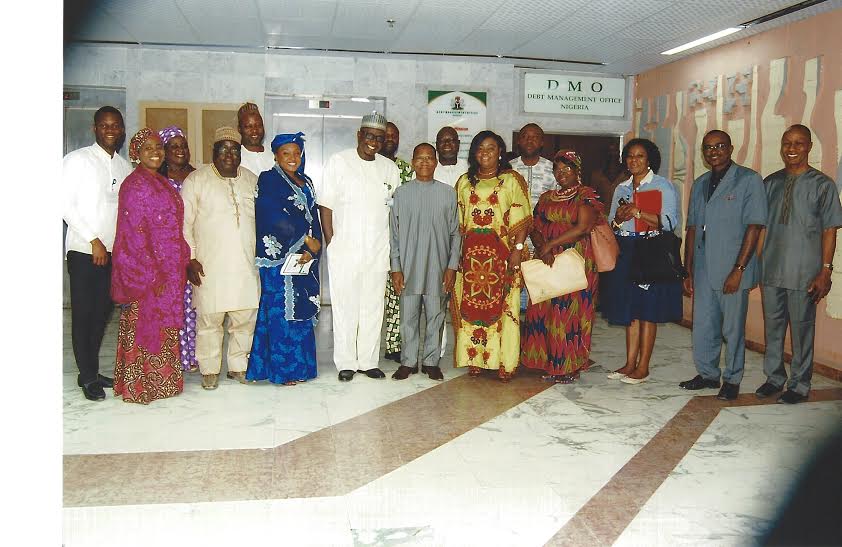 Responding, Director-General of Debt Management Office (DMO), Dr. Abraham Nwankwo, has it was the pleasure of the entire DMO management to enlighten the committee on the activities of the DMO as it concerns Public Debt Management and sovereign issuance in the international capital market.
He noted that the DMO has been involved in what he called democratization of public debt management, saying such approach has repositioned Nigeria in the world financial map as continental role-model in public debt management operations. He also reeled out the monumental achievements recorded by the Office and how it has contributed to Sub-National Debt Management developments.
In particular, the DMO highlighted its ongoing efforts to issue a Nigerian Diaspora Bond in the International Capital Market and also sought the support of the House Committee on Diaspora in this regard. In line with the objectives of the Committee, the Diaspora bond would serve as a channel for Nigerians in Diaspora to access the economy and contribute to Nigeria's development by investing in critical infrastructure and other sectors of the economy, at the same time earning relatively good returns on their investments.