Secrets Reporters
The Lagos State Public Procurement Agency appears to have shut down a crucial section of its website that houses government contract details. The Open Contracting Data Standard (OCDS) portal, designed to provide the public with access to important contract information, now displays a "403 error code," preventing the public from tracking contracts awarded by the government.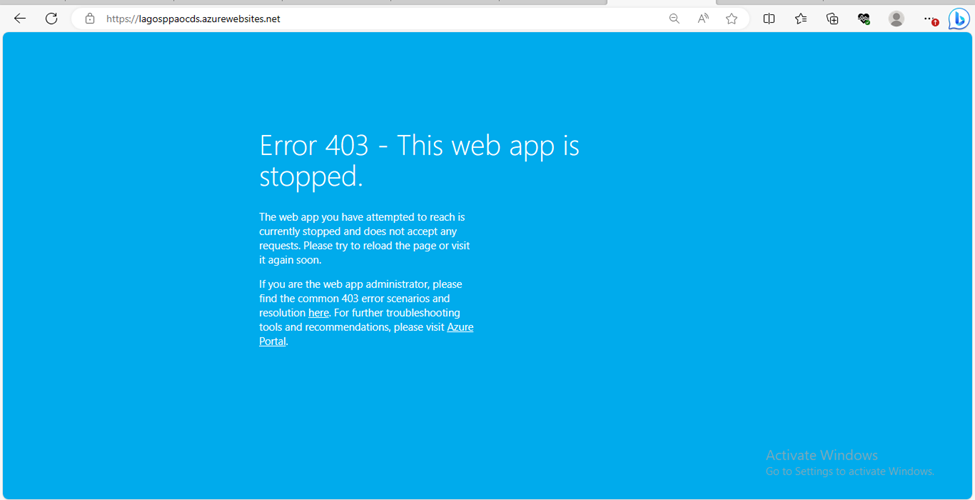 Originally established on April 2, 2012, under the Lagos State Public Procurement Law of 2011, the agency was created to ensure probity, accountability, and transparency in public procurement processes throughout Lagos State. Its mandate encompasses formulating policies and guidelines related to procurement in the state and certifying all procurements both before, during, and after the award of contracts. The agency's scope extends to the State Government, Local Government Councils/Development Authorities, and all procuring entities in Lagos State, with the law being based on the United Nations Commission on International Trade Law (UNCITRAL) model, a globally recognized benchmark for properly regulated procurement systems.
However, the development suggests a departure from the agency's mission to uphold transparency. SecretsReporters investigative department saddled with monitoring all state government contracting platforms attempted to access data on the Lagos OCDS portal on Wednesday and found the site to be inaccessible, displaying the aforementioned "403 error code."
When contacted for clarification, the agency, led by Mr. Fatai Idowu Onafowote as the Director-General, offered an explanation that may not appease the public's suspicions. The contact person who spoke with SecretsReporters via a phone call suggested that network issues were to blame for the portal's inaccessibility.
Recall, SecretsReporters has previously reported on several instances of irregularities in contract awards by the Lagos State government. These reports include allegations such as "Refurbished Fraud: Lagos State Special Committee on Rehabilitation of Public Schools Awards Contracts To Non-Existing Company," "Unjustified Stealing: Director at Lagos State Ministry of Justice Found Racketing Contracts With Own Company," and "Unrepentant Looter: How Lagos State Emergency Management Agency Director, Osifeso Olaide Diverts Contracts to Herself." These findings cast a shadow over the public procurement agency's ability to maintain the standards and principles upon which it was established.