Secret Reporters

There is trouble currently looming in Burutu as the Delta State Governor, Senator Okowa has slashed the State Marine School Workers Salaries by 25%.
The staff has reportedly said there will be no second tenure for Okowa during their protest against the Governor's decision to slash their salaries.
We gathered that the staff of the only state owned school of Marine Technology Burutu woke up to meet the greatest surprise of their lives as their only means of encouragement to work in such remote community has been removed by the Okowa led Govt.
The Uduaghan administration at the inception of the marine school statutorily approved a Marine allowance for the workers of the staff working in the school. However, the Okowa administration has removed it with effect from the February, 2016 salary payment month.
We have been reliably informed that Marine School workers are permanent workers unlike the primary and secondary school workers who are transferable. So the Government then thought it wise to encourage the workers with compensation. All the senior workers of the marine school maintain two homes, one in Burutu and one in uptown.
The workers are exposed to the risk of traversing the waterway every week, and are only exposed to salt water in the Burutu river and therefore have no option than to buy water from WARRI to Burutu, No light in Burutu community, hence, staff only use generators to charge their phones, and other usage.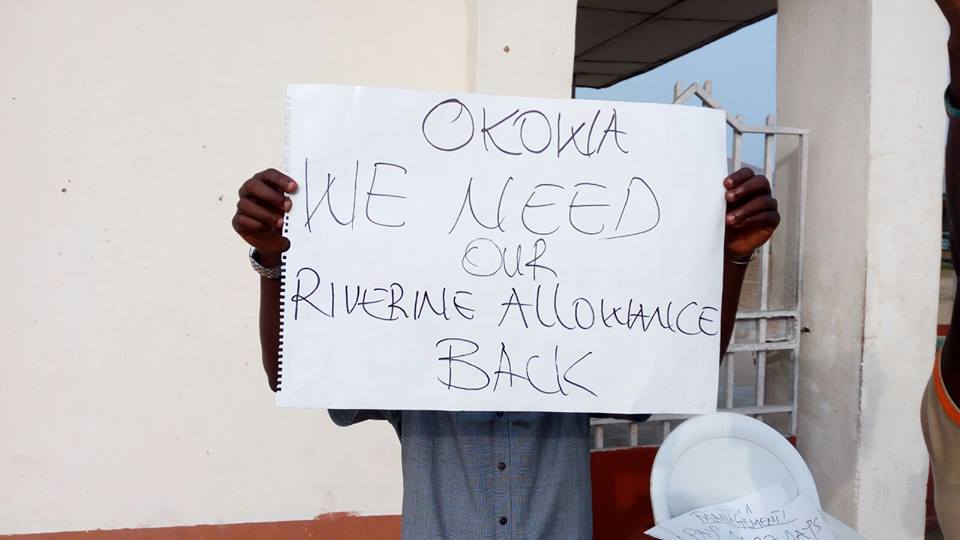 According to sources, the staff pay double rent, double pots, and so on. One of the workers who spoke with us said, "The truism remains that working in Burutu marine school is highly expensive that the only difference between the Marine school worker and that of any of the staff in the colleges of education and the polytechnics is the remote riverine."
Another source who spoke with our medium said, "The staffers of the marine school are ready to take the law into their own hand by closing down the school. If the only thing that makes people to work for the Rivers is the marine school, then Okowa does not mean well with prosperity agenda as he has turned out to impoverish the workers."
Another posited that, "Okowa should reduce drastically his SSAs, SAs and PAs, if he is serious about reducing cost and not rightful civil servants salaries. We will never vote Okowa again in 2019 if God gives him life."
The workers are spoiled for a showdown, and have asked the State Governor to restore their riverine allowance now.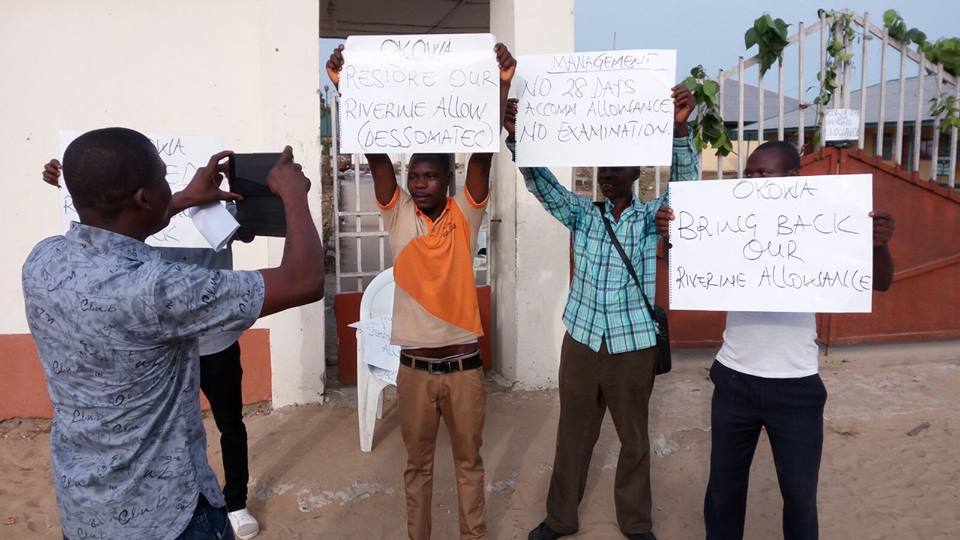 An insider source who is not a staff said, "I am not a staff there but the above are the facts from the place and there is plan to hire boats, buses to storm the capital city soon by the workers. When we know the man Okowa does not like us. He never came to campaign in Burutu instead he went to Kiagbodo during his electioneering campaigns. Same Okowa on his first day in office ordered the retrieval of the staff bus given to the school by the Uduaghan Government."