Barely few days after SaharaReporters released names of sons, daughters and relatives of highly connected Nigerians who were offered employment at the Central Bank of Nigeria without going through due process, a fresh list containing names of several political elites have surfaced.
In the first list released by the online platform, names of relatives of former and serving top government officials featured prominently.
The lists of fresh names obtained by Abusidiqu further revealed that majority of the appointees also included names of top political elites.
The first of the three lists obtained by Abusidiqu contains 96 names, all of whom resumed work at various department in the Central bank on 20th April 2015. The second list contains 31 names in all, while the third is made up of another 99 names.
Among those on the new list are a daughter of Governor Bindo Jibrilla of Adamawa State as well as the daughter of President Buhari's personal assistants and the daughters of the Deputy Governors of Bayelsa and Delta States respectively. The Senate Committee Chairman on NDDC, Mr Peter Nwaoboshi also pushed his daughter, Ifeanyi Nwaoboshi Nkenchor into the list. which appeared on number 85.
Of the three lists, only the names contained in the last one are yet to resume office as the CBN has are scheduled April 4 and 5 as date they are to be formally inducted into the bank's workforce.
Our source added the CBN was getting ready to add another list of 30 persons to those schedule for induction on April 4 and 5, but will now shelve that plan following the criticisms that has followed the list of those recruited. However, the bank has decided to that it will go ahead with the April 4 and 5 induction of the new appointees despite the leakage of the employment, the source said.
A high-ranking official at the CBN had stated that CBN Governor, Godwin Emefiele, decided to embark on the jamboree of hiring relatives of the political elite close to President Buhari as a strategy for keeping his job at the bank. In order to preserve his job, Mr. Emefiele apparently chose to ignore all hiring rules and procedures.
The jobs were never advertised, and those hired were never interviewed to ascertain their suitability for the jobs they received," a source said.
Meanwhile, staffs of the bank have been placed under watch to determine who is responsible for the leakages.
Forensic experts have reportedly been brought in to check all the computers at the human resources department to identify the person responsible for the leaks.
See list of new recruitment below: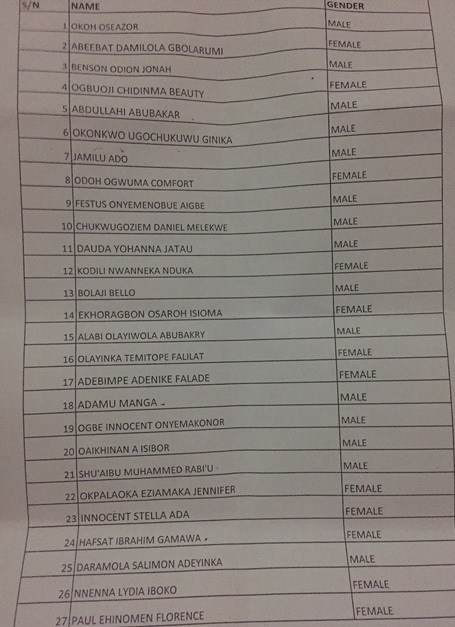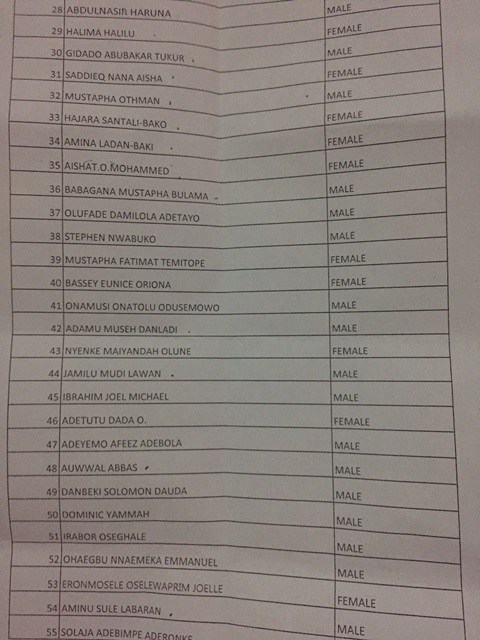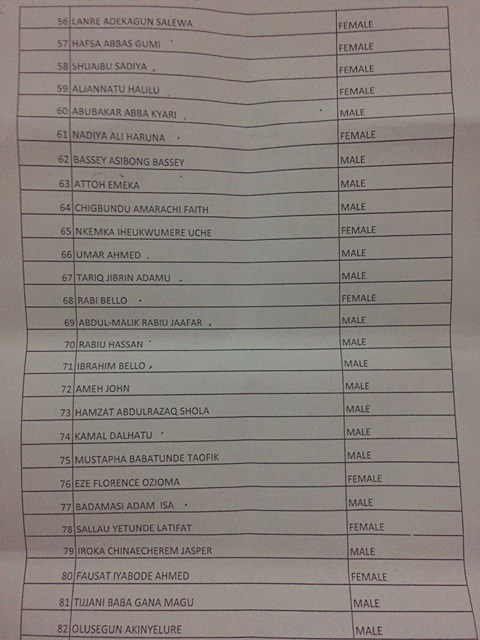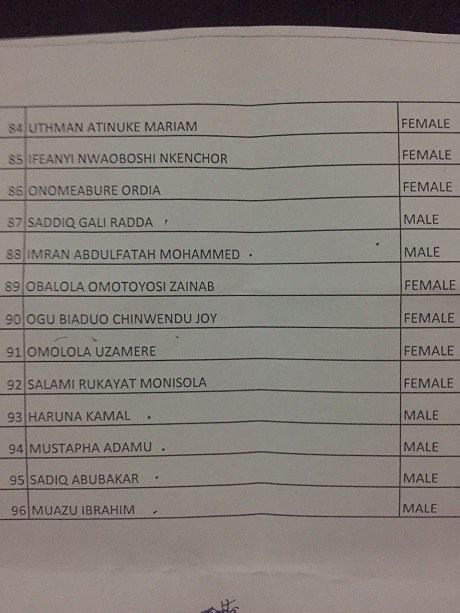 Source: Abusidiqu