A certain ex-local government Chairman was accused of misappropriating over 4 billion Naira during his tenure as Ahoada local government chairman of River State. He is a strong man with exclusive ties with men of the underworld through his other unofficial trades. His political position was just a platform for him to enrich himself in the plethora of the excess crude funds allocated to his local government. The same man has been accused of holding vital keys to the power structure at both the local and state level and influencing politics in and outside his district. His name is Cassidy Ikegbidi.
Cassidy Ikegbidi is feared by all; even by other local government Chairmen in the state as he is a renown herbalist with mystic powers, so its alleged. We gathered from a source close ti him that he is feared, revered and richer than any of the state governor. By the end of the year 2011, he had successfully diverted over 800 million naira for personal use.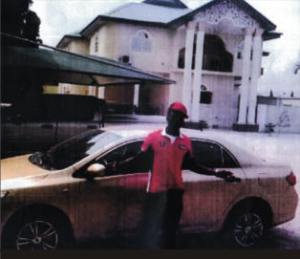 Our source confirmed that he charges between five and twenty five million Naira to fortify top government executives such as commissioners, governors, senators, down to war the lords of Niger Delta and other notorious militants with extremely powerful charms. Several petitions have been filed against Mr. Cassidy W.O. Ikegbidi ranging from misappropriation of the local government's allocation and fraud of various kinds. One baffling fact however, is the man's resolve to escape incarceration. Governor Amaechi, his boss had managed to make sure the petitions against him are dismissed without recall.
We have evidence in form of documents, pictures and full details of how he defrauded the local government and siphoned money from its allocation. Anti-Corruption and Integrity Forum has written a new petition to the EFCC, ICPC and the Presidency to this effect.
Editor's Note: We called the former local government chairman (Mr. Cassidy Ikegbidi) to confirm the allegations before publishing this report but he didn't take our calls however, when we finally did, he confirmed every allegations to be true except that fact that he makes charms for militants which he denied vehemently. He also said that traditional healing and charms are not illegal in Nigeria and that he couldn't discuss his clients or what economic class they belong.

(To be continued)
Source: Integrity Watchdog