James Ibori's Application for release is being heard in court tomorrow, Elombah.com has learnt.
Ibori was scheduled to be released from HMP Huntercombe, a low category prison today, having completed a six and half years of his 13 year sentence.
But the UK authorities at the last minute surprisingly applied to have him remanded in custody to face further charges including a pending confiscation.
So James Ibori immediately applied to court to enforce his release, the matter is listed for hearing at the Royal Courts of Justice tomorrow.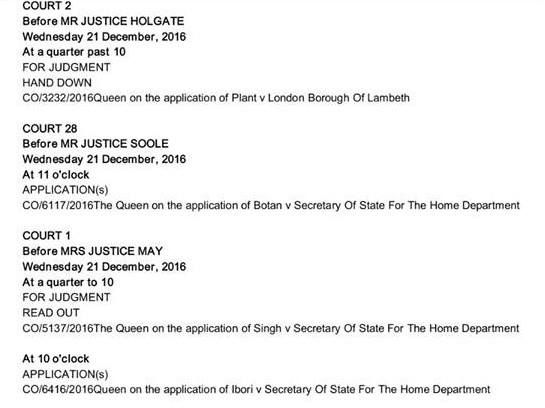 The UK Home Office is objecting to Ibori's release, whereas the Crown Prosecution Service, CPS, is consenting to his release and deportation, sources in the know told Elombah.com.
The CPS which maintains their independence from the government is angling to have Ibori off their hands, while the Home Office which, a government department wants to hold Ibori for as much as possible.
Reasons for their opposition to Ibori's release is not disclosed but sources within Ibori's camp say "the UK authorities are still afraid of him somehow…they messed up his trial and conviction, and they are afraid Ibori may come out fighting".
James Onanefe Ibori, former governor of Nigeria's oil rich Delta state, was sentenced to thirteen years in jail by a London Judge for stealing government funds in Nigeria.
"Ibori finished his sentence today", a source said.
"As at 5 pm this evening, all the charges against Ibori have been cleared on the system.
"He's now being held as an illegal immigrant/detainee
"If no further charge, of which there's none at the moment, he should be on a plane en route Nigeria any time from now".
Elombah.com learnt the former Delta state governor, is seeking to go home.
"He even bought his own ticket ready to go", sources close to him told elombah.com.
"Ibori's Application for release and deportation will be an interesting hearing".
"Normally he should be be on a plane soon if there are no new charges."
Asked why he was not released from prison today, the source said, the home office will not release him from detention since he's been served a deportation order".
"He's still at the same prison, he's not yet been moved to either a deportation or removal centre"
"The home office has the power to keep him in detention until further action, either deportation or immigration bail
"He's still subject to deportation as at this evening.
"I can assure you, the home office will seek to deport him.
"They will not even grant him that dignity to go back home like a normal traveler".
Reminded that senior home office officials were opposing Ibori's deportation up till 24 hours ago, the source said the Home Office may have changed their mind then…if as of last Friday they oppose his release and deportation, "it could be they refused release because they were expecting fresh charges against him".
"Although the HO would still want to enforce deportation to send a message".
"In that case tomorrow's hearing may be moot."
Elombah.com had reported yesterday that As a foreign national, Ibori should ordinarily and immediately be deported back to Nigeria.
Ibori's long running confiscation proceedings which was heard in September 2013 were effectively aborted by the Crown as His Honour Judge Pitts failed to reach a finding of benefit or theft from the Delta State.
These continued over a three-week period which heard evidence and closing speeches.
At the same time, Appeals against convictions are being prepared by all the defendants.
The Ibori and linked cases have been plagued by a political agenda led by the UK's Department for International Development (DFID) which funded the Metropolitan Police, who officers were said by the Crown Prosecution Service to be corrupt.
The prosecutors Sasha Wass QC, Esther Shutzer-Weissman and David Williams have all been dismissed from the case for lying to the defence and the Courts.
Sources: Elombah.com