Secret Reporters
Fresh investigation by SecretReporters has revealed that the Ekiti State Government under the leadership of former Governor Fayemi Kayode awarded a mouth-watering contract to a non-existing company.

Data on the Ekiti State open procurement portal have it that in January 2020 (specific day not revealed), the State government awarded a contract to Messrs DROMO International Company Limited for "Igbara-Odo-Ibuji Road".

The contract was awarded for the sum of NGN322,761,710.53. Data on the portal did not reveal if the contract has been started or completed. More so, there are no public reports of the execution of the said project.
The data did not specify which ministry awarded the contract.


The Violation:
Investigations conducted on government platform that profiles registered companies in Nigeria such as Corporate Affairs Commission (CAC), revealed that Messrs DROMO International Company Limited is not registered.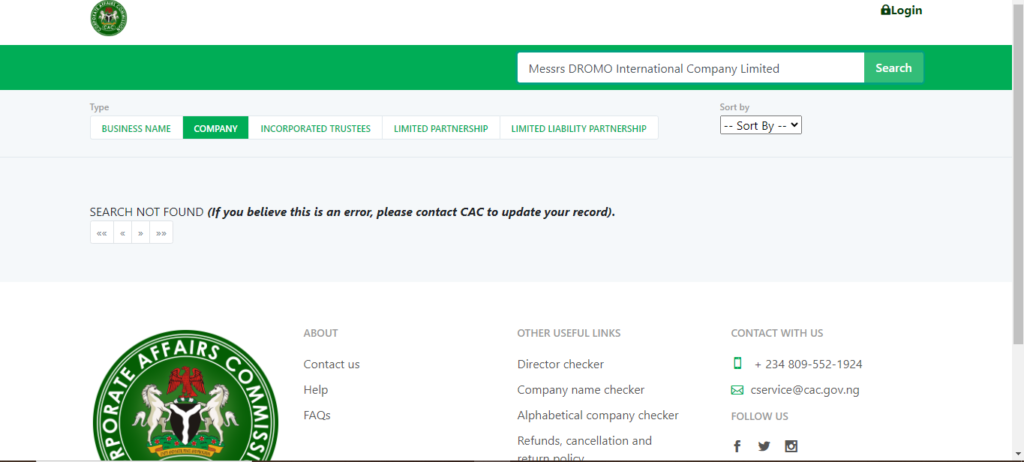 The Bureau of Public Procurement stipulates that to be qualified for a government contract, a company must have CAC registration, the Industrial Training Fund (ITF) Compliance Certificate, and the National Social Insurance Trust Fund certificate, tax clearance certificate for the past three years among others.
YOU MAY ALSO LIKE: Exclusive: Nigeria Government appoints first female Yoruba Comptroller General of Immigration

It could be recalled that Kayode Fayemi was accused of embezzlement of over N25 billion infrastructure bonds by his government in 2016 by the Independent Corrupt Practices Commission (ICPC). He is currently under probe for money laundering by the EFCC.