Secret Reporters
Workers in Delta State owned Television Station, Delta Broadcasting Station (DBS), Asaba, should immediately start looking for another job, as the State Government has finalized plans to dispose of the station to a private individual.
Despite the bare face denial of the State Government that they have not sold the broadcasting house, top government sources and DBS senior management staff confirmed to Secret Reporters that the Government has concluded all the sales arrangement, but the State Governor, Dr Ifeanyi Okowa has put it on hold, since 2018 is an election year and they need a medium to spew out the final lies to the public during campaigns.
"They also fear that there will be job losses, just as it happened in Delta Line and the uproar may lead to colossal loss for the Governor at the 2019 poll, if such happens", a source familiar with the sales arrangement intimated us.
We gathered authoritatively that DBS was penciled down for sale together same time with Delta Line, but the staff of the media house shouted, which quickly put the transaction on hold.
The new management who will take over the station is the Radio Station, called Bridge FM, which was commissioned recently by the duo of Governor Okowa and his Edo State counterpart, Godwin Obaseki.
Following the fear of losing their job, the two unions of the station, RATTAWU and NUJ called an emergency congress two months ago, precisely on Wednesday to pray and seek God's face to touch the heart of the Commissioner for Information, Mr Patrick Ukah and the Governor to reverse the sale and save their jobs.
"Some persons here have worked thirty years, some twenty five years, all their life service has been here. All we are asking government to do is to come and reposition the place, give us operational vehicles, give us training, give us equipment and the rest, so that we can fly and compete well with stations like AIT and even Channels", one of the staff told us.
When asked who initiated the sale of the station to the Governor, a reliable source mentioned the Information Commissioner as being behind the one who sold the idea to Okowa to sell one of the state major assets, after selling Delta Line last year to God is Good Motors.
When eventually sold, the state government will have only DBS, Warri as its mouthpiece.
Note: We will update you as this event unfold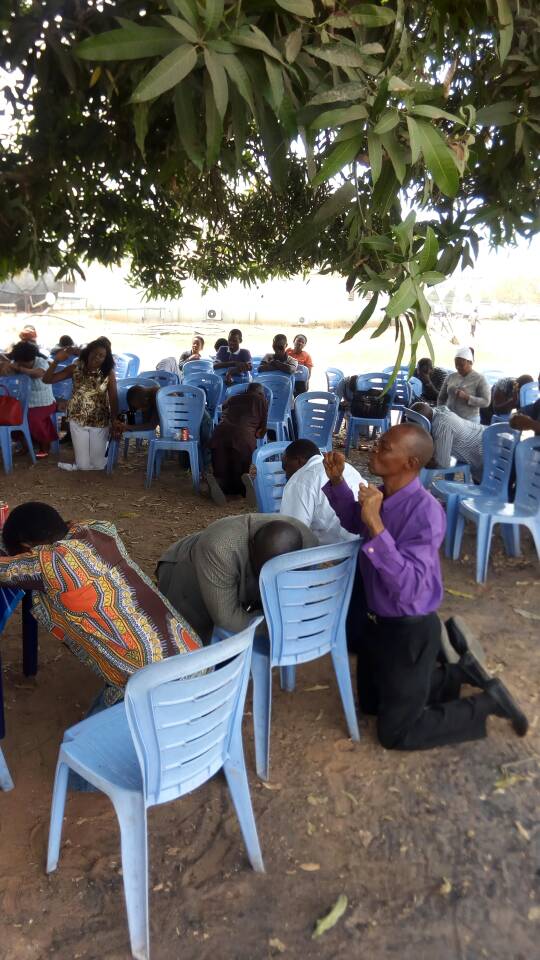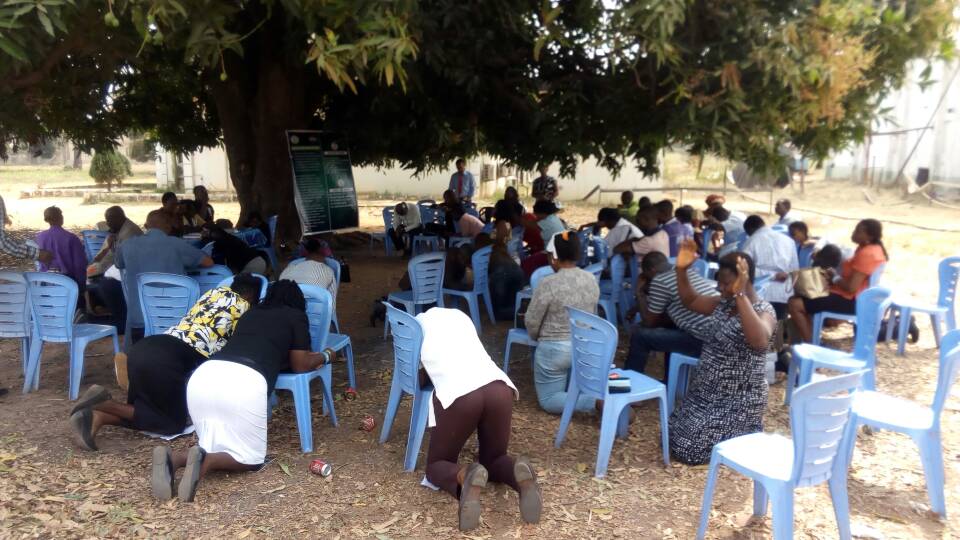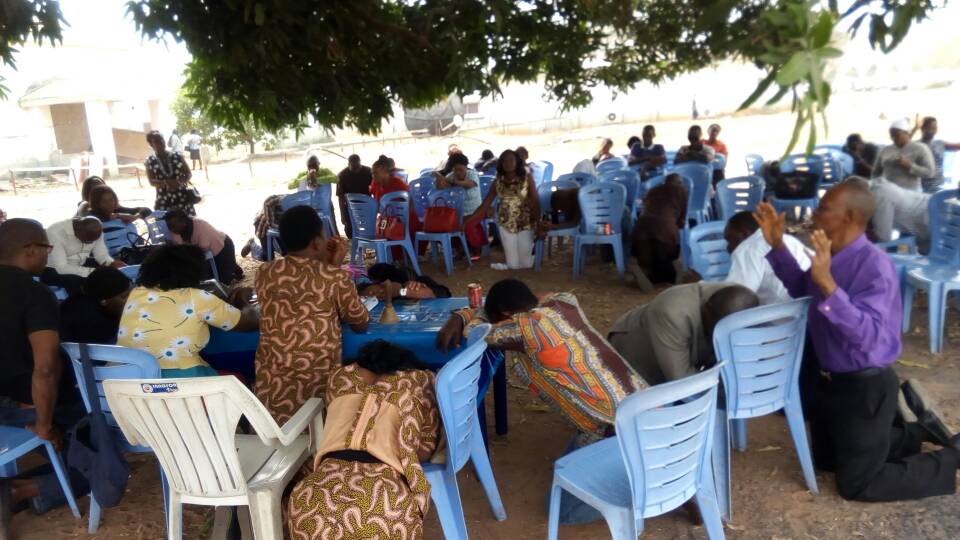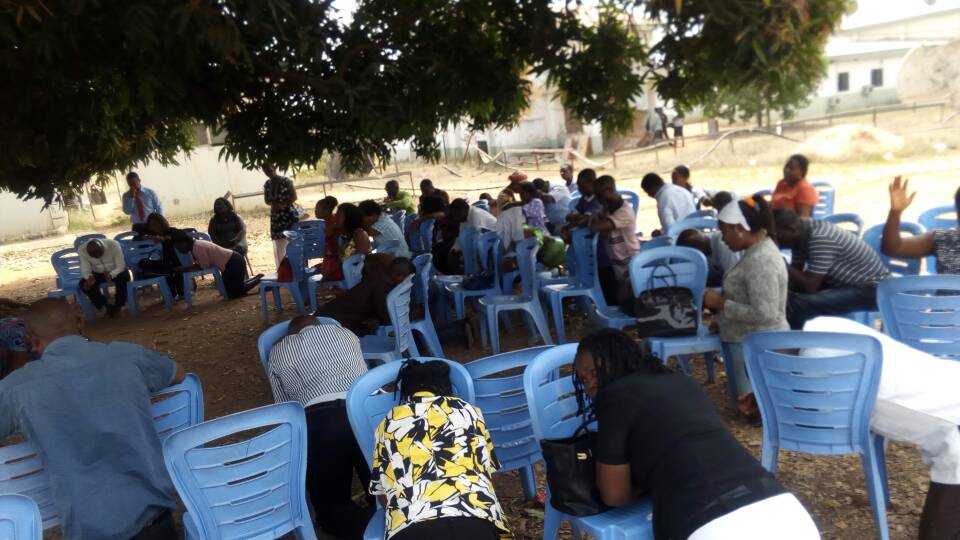 DBS Staff praying to God to change the mind of Governor Ifeanyi Okowa and Commissioner for Information, Ukah from selling the station.