Secret Reporters
Just like the Central Bank of Nigeria (CBN) Governor, Godwin Emefiele that recently promoted non performing staffs above the performing ones, which is currently tearing the financial body asunder; Secret Reporters can authoritatively reveal that the Inspector General of Police, Mr Ibrahim Idris also recently followed the same path.
The list of promotion which was released on Monday and currently in possession of Secret Reporters showed a total of 263 Cadets Inspectors were promoted to the substantive rank of ASP II.
The Police Wireless Message which was sent to all command curiously backdated the date of some of the promoted staffs who are mostly Northerners to 9th of May 2017, while the rest got 28th February 2018 as their date of promotion.
Sources within the commission revealed to this newspaper that the promotion was done based on godfatherism, a prominent factor for elevation in Nigeria.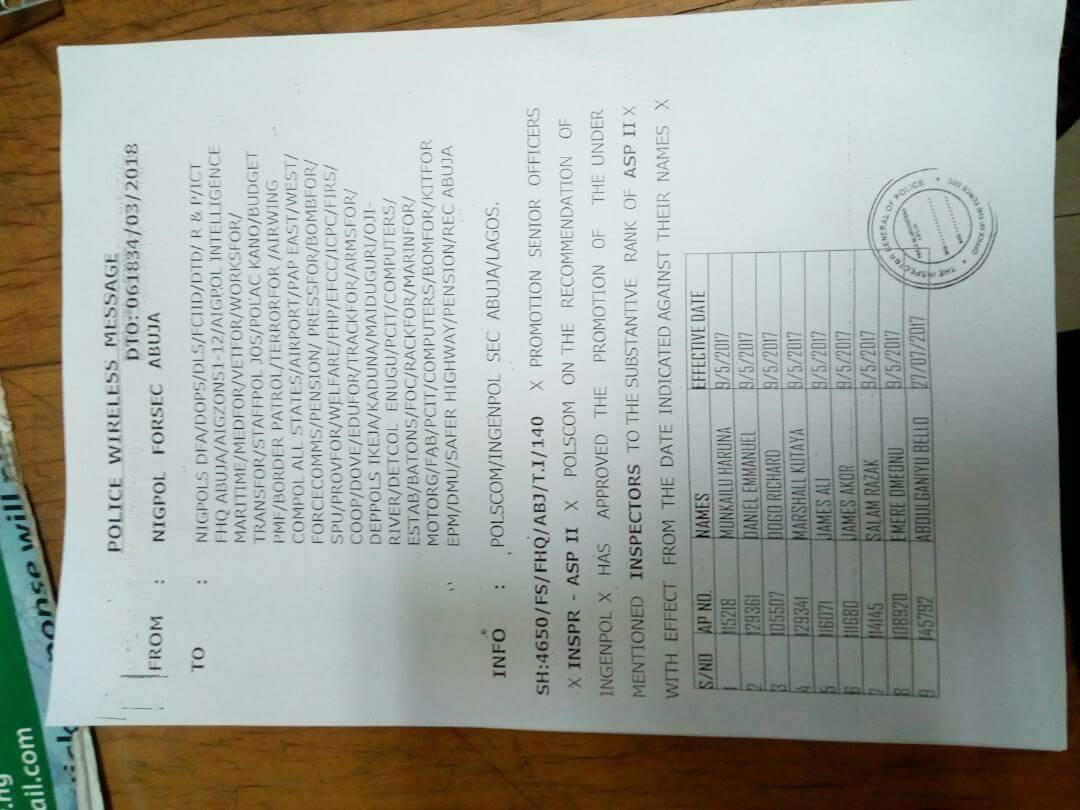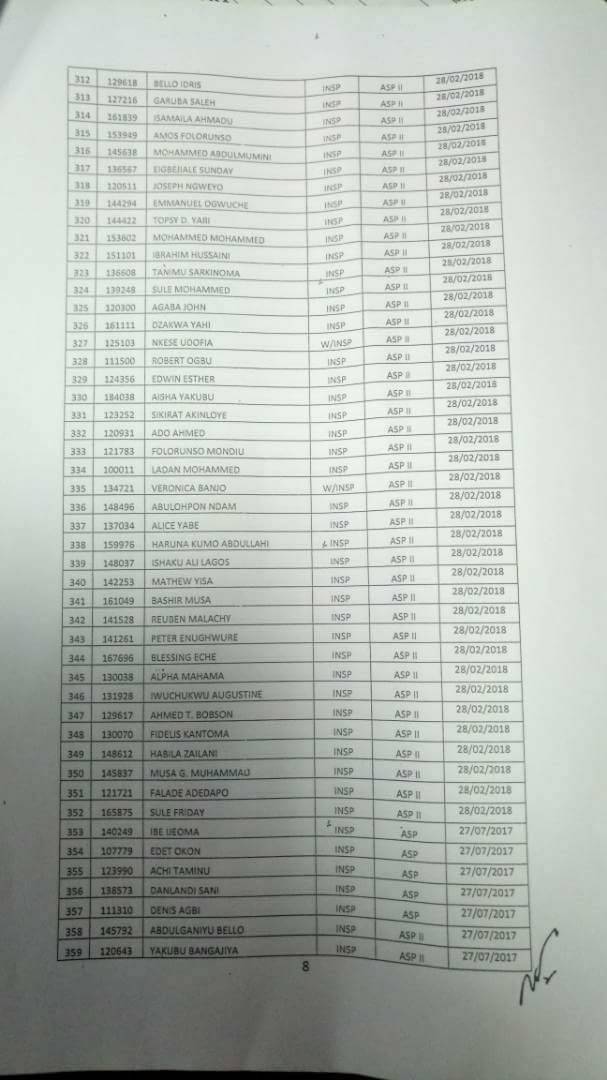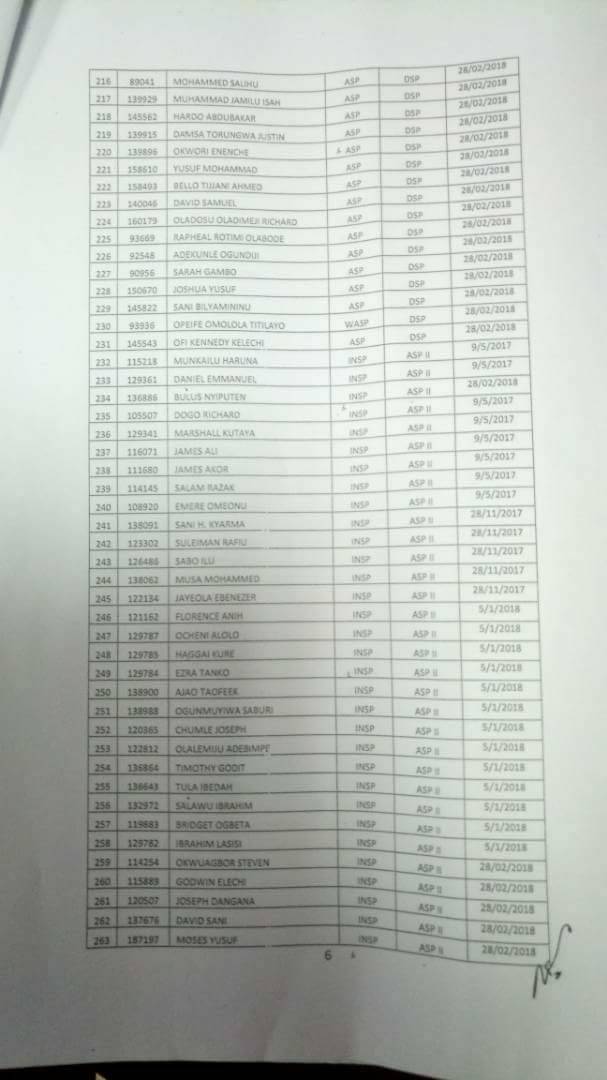 The Cadet Inspectors we gathered were employed in 2012 and confirmed in 2014. In 2016, some of the course mates were given special promotion without any criteria, before a list of another 'Special Promotion' were released on Monday again, we gathered. Insiders within the police force told Secret Reporters that some of the cadets got promotion.
In a letter sent by some of the angry staff who were denied promotion, and obtained by us they stated that "let them allow is go for board.. It's very annoying that our course mates who we are better off academically in the academy are now ahead of us because they have godfathers.
Attempts by us to speak to the Police Public Relations Unit proved abortive as we were unable to get through before the close of press.