He is hailed, 'My Governor-My Governor' by his many admirers. To others, however, Governor Rochas Okorocha of Imo State represents a nightmare, and has been called unprintable names for his seemingly awkward style and approach to governance.
And, while his teaming supporters believe he is the only governor aside late Sam Mbakwe to have brought real development to the people of the state, especially in the areas of roads construction, education and other infrastructural developments, Okorocha's critics describe him as a nepotistic leader who is busy empowering family members and re-distributing poverty to the people of Imo State.
The views of the opponents of the governor have come with several allegations among which are:
1. That he has been awarding contracts in the state to unknown firms that either directly or indirectly belong to him or his family members, and who end up doing substandard works.
2. That the governor and his family members have been confiscating and acquiring properties in choice areas of the state and sometimes forcefully taking over property belonging to citizens.
3. That while several projects started by the governor have been abandoned, new ones are being awarded, all in a ploy to continue enriching himself.
Based on these allegations and several others, Ripples Nigeria embarked on an investigative trip to Imo State to unearth the facts about these allegations and establish the true state of governance and life in the 'Eastern Heartland.'
Perhaps, the most sorry picture of governance was that shared by a top member of the opposition party, Enyinnaya Onuegbu, of the Peoples Democratic Party (PDP) who alleged that, "When Okorocha came on board, all the major contracts in the state were handled by Roche Company and at that time we were told that the company is an international company run by some Irish men who came to do business in Nigeria. But as at today everybody in the state knows that Roche is synonymous with Rochas Foundation.
"These foreigners paraded at the onset left Imo under five months, such that today, AdaPalm, for example, that they said the company acquired, is owned by people who are very close to Okorocha and family. Okorocha simply awards the juicy contracts to himself."
He added, "I'm sure he has a brief case of over 300 limited liability companies which he does all Imo businesses with, which is why you cannot go to any project site and see any billboard advertising the contractor.
"If you go to any project site, you'll see the same Lebanese men working at two-three-four sites in Imo State. The man who built Ochie Dike is the same man doing the tunnels, he's the same man who did the failed bridge at Njaba, and he's the same man who did the failed Ring Road at Orlu. So, these contracts are awarded actually to Okorocha's businesses. Though he has some regular faces who do the leg works for him."
Expressing deep concerns over lack of transparency, Onuegbu said, "Procurement act requires that you must advertise the name of any contracting firm handling a public project, you must advertise because the person must have gone through the due process. If you are doing a job as the governor for the people and there is no billboard stating what the project is for, the name of the contractor, it means that there is more to it than meets the eyes. That's why here we cannot tell who is handling the projects.
"Any company name you see, go and investigate, if you google the names of those behind it you will find out that they are persons related to the governor. And moreover, any name you see as a company handling any of these projects you will not see their RC number because some of them are just names to make-up," he fumed.
President of the Imo State chapter of the Nigerian Bar Association (NBA), Lawrence Nwakaeti, while refusing to join speculations over ownership of firms executing state contracts, lashed at Okorocha for losing locus and bequeathing to the State very shoddy jobs or legacies.
According to him, "In his first tenure, Governor Okorocha worked, opening so many roads. I can credit him with having opened a lot of roads in Imo State. In as much as many of those roads were poorly done, at least he opened them. However, since he came in for s second tenure, he has lost focus and direction."
Mike Iheanetu, a member of the Imo House of Assembly representing Aboh Mabise State constituency, described the insinuations that the contracting firms in the state belong to the governor and his family members as mere allegation and called on those circulating the rumour to report the governor to anti-graft agencies in the country if they have their facts.
Said he: "I belong to the PDP so I'm in the opposition, but I give Rochas Okorocha credit for conceiving good ideas on what to do about road networks in Imo State. I give him credit for conceiving a very wonderful idea of what to do but I do not applaud his implementation of it. The execution is poor. The qualities of roads we have presently are very poor.
"His ideas are good, his concepts are good, but then there is a problem somewhere, it is either those supervising the contractors are not living up to expectations or they do not know what to do, or the basic and known standards are not utilised in the execution of such contracts. I think that may be the problem, but the concept, the good initiative, the dream is wonderful, but the execution and implementation are terribly poor. That was why those in my party during the campaign said the governor was building China roads."
And, for emphasis, he added, "I repeat, I give him credit for having good initiative, ideas and dreams on how to give us good road network but I do not accept the quality of the works being done, they are so poor."
On the ensuing argument, Eng. Obinna Nshirim, Imo State Commissioner for Information and a Civil Engineer, said it was better to construct low standard roads than not to construct at all.
He argued, "Someone may say I'll construct two roads at N500 million per kilometre and with N1 billion I'll get two kilometres. Another person will say no, we are so backward; we need roads to be decongested, we can then maintain as time goes on, so, with this N1billion let me construct 100 kilometres of roads. They are all beautiful and political decisions as long as nobody cheated another.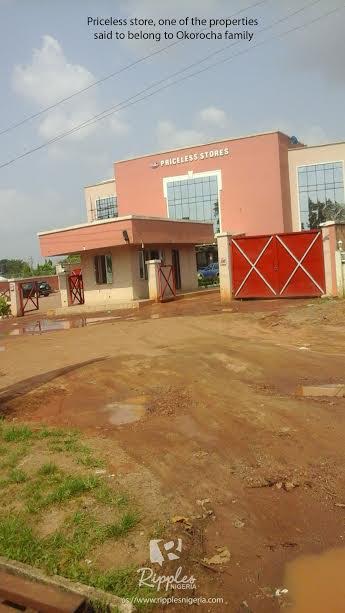 "We will blame our governor if he told us that he built a road with N150million which is NDDC standard and then it collapses after two-three years. But if he gives us a road at N60million per kilometre and you expect it to last, he is not stupid. I told you it's a political decision where he says I have this money, rather than do one standard road, let me do 10 with the same amount, decongest many roads and maintenance follows subsequently. A responsible government maintains its infrastructure.
"So, Instead of building one standard road that will be used for eight years, give us numerous roads with that same money and let us be maintaining it. However, if the resources are there, it is better to do standard roads."
Nshirim described as spurious, allegations that the governor is awarding most of the infrastructural work to contracting firms linked to him and his family members.
"How can one man do all the jobs? It's not possible. When Roche was here the people said that it belonged to Rochas. Our people are so negative. Contracts in Imo state are skin-tight. All those luxuries of winning a contract and throwing a party is no longer there. This period is a period of Rescue Mission and nobody has time for billboards. When you have contracts that are so skin-tight you won't have time for all these things.
"For instance, the roads he was doing in the local governments, the rumour was that he was the one doing all of them until the contractors from each local government area were called out in the open. The elites are not happy because Rochas is not sharing Imo money to them. The truth is that the jobs are being handled by various contractors and you can investigate them," he said.
Facts and lies
ROADS/INFRASTRUCTURE
In terms of numbers, Ripples Nigeria investigation showed that Governor Okorocha, indeed, scored good marks in roads development in Owerri and other adjoining cities. The roads include 1st, 2nd, 3rd inland roads, and the 'tunnels', among others, that were not in existence prior to his becoming the state governor.
Further findings, however, show that most of these celebrated roads collapsed as soon as work on them were completed. Ready example is Okigwe Road flyover in the Orji area of Owerri Capital Territory. The project was awarded to RG Holding Nigeria limited. As stated on the firm's website, work on the flyover commenced on September 2015 and was meant to be commissioned by President Muhammadu Buhari on June 6, 2016.
While a visit to the flyover showed that work on it was completed, it showed clear signs of distress with several cracks on it even when no vehicle has plied on it.
Another ugly example is the newly-completed Ikemba Ojukwu tunnel along Port Harcourt Road. Just a few months after it was completed, a portion of the road on the top of the tunnel has already collapsed and non-motor-able. The tunnel itself is turned into a river the moment it rains. The 1st, 2nd and 3rd inland roads all have their fair share of distress, with near craters that question government spending on the roads.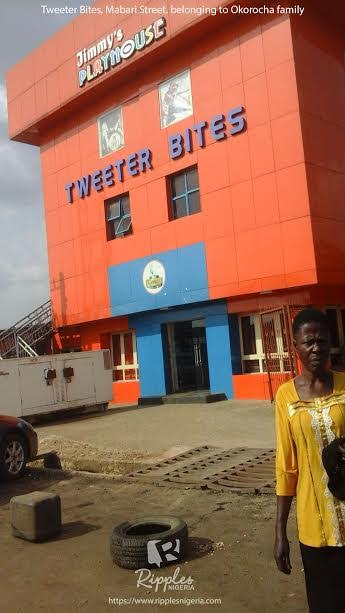 Of the contractors handling most construction works in the state, Ripples Nigeria discovered three major firms which are: RG Holding Nigeria limited, RHAS Nigeria limited and Irish Green Global Concept. Efforts made to get information about the firms from their work sites in the state proved abortive, but a visit to their websites showed that the three firms are all Nigeria-based construction firms.
RG Holding, apart from a residential building allegedly constructed in a certain undefined location in Ireland, every other known work displayed on the website, both completed and ongoing was in Imo State and awarded by the Okorocha administration.
RHAS Nigeria limited, also based in Owerri, has on its website an office location at Teachers House, Port Harcourt road, Owerri. Sources say they were relatively more active under the administration of former governor Ikedi Ohakim but add that they now remain a shadow of their old self, and have become a willing tool for petty contractors in the Government House.
The case of Irish Green Global Concept is entirely different as its website at the time of this report was non-functional and little is known of its pedigree.
ALLEGED ABUSE OF POWER
Ripples Nigeria probe of alleged abuse of power by the administration threw up an interesting case. The Imo State NBA President, Nwakaeti, responding to enquiries said, "I have heard stories like that and I have had cause to take a case by a man who came to my office and said he bought his land in the year 1993, fenced it, had all his papers, but that some people in government who are as lawless as you can imagine went into the man's house, bulldozed it and sold same to private individuals.
"This is a matter we are in court for and it gives credence to the allegation by people. It's unfortunate, a man that bought his land in 1993, can you imagine? It's not that the land was acquired legitimately for public purpose, but for him (Okorocha) to give to his friends and cronies."
Sharing another experience, Nwakaeti said, "There is also the case of a land given to FIDA, a group of women lawyers that was forcefully taken away from them and that's where House of FREEDA is standing today. The land is eight plots; they took over six plots and gave it to the governor's daughter and her husband, Uche Nwosu, who is the Chief of Staff.
"In a meeting that we held in October, the FIDA chairperson came to the bar and complained that her life is in danger, that she is being threatened to let go off the land. The Imo experience reminds one of the story of Napoleon Bonaparte, wherein he got Europe to be divided among his siblings. That is exactly what is happening in Imo State. You take over land legitimately given to a group by force."
He added, "We are not saying that the governor may know about all these, what I'm saying is that the governor's children, siblings and relations are doing a lot of illegal things in the name of the governor. It's time all these stop because these people are stakeholders. Every citizen of Imo is a stakeholder in the affairs of Imo State; you cannot threaten him/her as if he/she has no right."
Another source familiar with the development corroborated the NBA President saying, "The area that is worrisome is that land is being forcefully taken from individuals and same is not being reallocated for public purpose. The spirit of Land Use Act is that, if government acquires land compulsorily, the government will make sure that it is used for public purpose and then make compensatory payment to the original allottee. That's where he got it wrong and why people are saying that all the acquisitions are aimed at giving land to his cronies.
"For example, the house where the governor's daughter and the husband have the House of FREEDA on MCC Road is a land allotted to FIDA. They wanted to build a motherless babies home there. Today, what is on the land is the property of Uche Nwosu, Governor Rochas Okorocha's son in-law, who is also the Chief of Staff".
Other choice properties linked to Rochas and his family members include Spibat Estate, where he resides and Akachi Estate.
Our source said, "This is the first time somebody in government will be developing properties in the glare of the public. Nobody can go and show you where former Late Governor Evans Enwerem, Ikedi Ohakim, Achike Udenwa built houses all over Owerri.
"Most insensitive is the school he is building at Ogboko which he started as a permanent site of Imo State University, then changed it to Imo European University. When he wanted to pass a law at the State House of Assembly and it failed, he then called it Eastern Pan University. We asked him who owns it and he said Imo State government and some stakeholders. Go to the documentation, Imo State government owns only five per cent. Who are the stakeholders?" he queried.
In his reaction to these allegations, the state Information Commissioner, Nshirim, said that they were the making of some mischief makers and frustrated politicians.
"Let me tell you, the elites are so bitter. They feel if they keep quiet Rochas will shit on their head, so, they are talking rubbish, looking for something they will accuse him of. It's not true. It's an allegation being circulated by defeated politicians.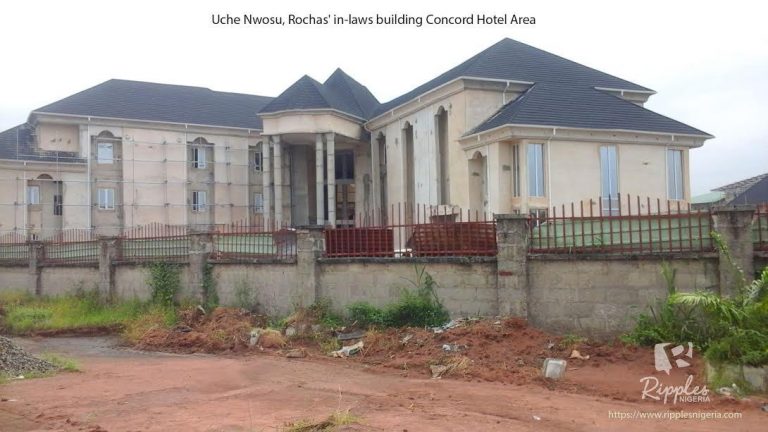 "The Spibat some of them are talking about was a land Okorocha acquired even before becoming governor. It was a construction company called Spibat that used to be there. He bought the place when they left. It is true that part of it is his residence, but a major part of it is his Foundation College of Africa."
He added, "I want people to know that before becoming the governor, he had Rochas Foundation College at Ogboko, his home town. He also has others in Owerri, Jos, Kano and in Ibadan. So, it's not because he was the governor. Having gotten five colleges, there is nothing wrong admitting children from outside the country in a bigger school environment."
But the story is not yet fully told. In the concluding part (3), there are more intriguing revelations on Okorocha's alleged squandering of riches.
SQUANDERING OF RICHES
Okorocha's ardent critics allege that he is squandering the State's meagre resources by conceptualizing and abandoning projects. Ripples Nigeria findings show that the criticisms may not be entirely misplaced. It could not be confirmed, however, that the reason for the abandoned projects was to deliberately siphon state funds as alleged by critics.
Among the many abandoned or rested projects are the overhead bridge on Orji road, the 27 General Hospitals proposed for each of the Local Government Areas in the State, Prince and Princess Hotels, Orlu stadium, 4th Inland Road, Hospital Road, city gates which litter the nooks and crannies of Owerri, proposed 305 schools for each electoral ward, pedestrian bridges and customary courts.
Many citizens spoken to allege that the expansion of some roads in the city is an act of vendetta to destroy properties belonging to the governor's perceived political enemies. They cite the Mbari road as special example which they claim was started and abandoned to create avenue for looting, while hitting at opponents.
The abandoned or rested projects have been valued at several billions and experts say that they might even cost more to execute if the government decides to return to them in the near future.
While at it, critics are concerned that the governor is not relenting, awarding new contracts even as older ones were yet unexecuted. Examples include, 2nd tunnel at House of Assembly Junction; 3rd tunnel before Orlu Road junction, Okigwe Road expansion, MCC Road, Akwakuma Bridge, Orlu Road, Mbari Street dual carriage way, and Cherubim Junction, leading to Imo State University (IMSU) back gate.
An opposition voice familiar with the development claimed that though funds had been appropriated for most projects in the past five years, the state had little to show for it. A survey of the school projects, for instance, revealed that less than 40% of the projected outcomes have been achieved.
It was also discovered during a visit to the General Hospitals at Orlu, along Owerri Road and Umuchima in Ideato South, that the projects had been rested for what state government officials attributed to paucity of funds. The Orlu and Ideato scenarios played out in almost all the local governments.
However, Nshirim, the state Commissioner for Information in his reaction referred to these observations as mere talks which must be ignored by any serious minded person. He saw nothing wrong with the development strategy that had seen the governor literally bite more than he could chew.
"What happened was that the governor started so many projects and embarked on them as if something was chasing him throughout his first tenure until the recession set in. The recession we are in is not Rochas' fault or anybody's fault.
"Disregard those flimsy allegations against 'My Governor-My Governor' (referring to Okorocha). The several projects our amiable governor has embarked upon is not for any personal benefit but for the development of the state, " he noted.
"If it takes a man 10 minutes to boil one egg, it will equally take him the same time to boil 10 eggs if he is wise. So, doing many projects at same time is not a problem. He still has two years within which time a sizable number of them must have been completed. And you'll see the same people criticising him today applauding him. Let them give him a break and watch.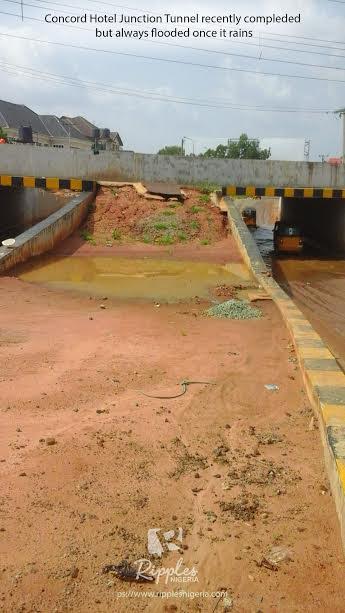 "The truth is that no matter how successful childbirth is, there must be loss of blood but when you see your child you are full of joy. The governor is not on a vendetta mission. You cannot say because you don't want to hurt people, so you cannot develop," Nshirim added.
What is clear, however, is that Imo State citizens have had to suffer adverse effects of the governor's policy of embarking on several unending projects. For several months, civil servants in the state have continued to receive 30 per cent short of their salaries while some pensioners in the state are owed as much as 24 months pension.
Also fuelling disenchantment among many Imo State citizens is the accusation that governor Okorocha has entrenched nepotism in his administration. While this may not be widespread, Ripples Nigeria can confirm that the state Chief of Staff, Uche Nwosu is his son-in-law, the state Amnesty Committee Chairman, Nneoma Nkechi Okorocha, is his wife, Paschal Obi, Principal Secretary who was doubly promoted from Assistant Director to Director and to Permanent Secretary under one year, is a relation to the governor.
Utterly shameful too, is the fact that the State House of Assembly that is supposed to play an oversight function and call the governor to order in his perceived excesses, has been turned into a mere rubberstamp.
Iheanetu, a member of the state House of Assembly who confirmed this said, "Indeed, the House has been hijacked by Okorocha. It is correct. But it is not only in Imo State. Throughout Nigeria it is the same thing. All the Houses of Assembly throughout Nigeria are conduit pipe, they are dead.
"The reason is very simple, when you do not have financial autonomy, you don't exist. There's no financial autonomy, there's no independence of the legislature in Nigeria and because there is none, you cannot do anything. It is a constitutional aberration and to correct it, it requires Nigerians to rise and cry against it. If you want democracy to strive in Nigeria you should give the legislature independence."
He added, "As I'm talking to you, I'm struggling to get my own salary. As parliament member, they are cutting my salary. I'm short of 30 per cent of my salary. The houses of assembly in Nigeria, and not just Imo State, are dead and will continue to remain dead till financial autonomy is granted to the state parliament in Nigeria."
Hon. Iheanetu's submissions vividly paints the near helpless situation in Imo State where the citizens appear to have accepted their circumstances in good faith. Okorocha still has two years to prove his critics wrong even as rumours make the rounds that he is positioning his son-in-law, Uche Nwosu, for the government house in 2019.
Source: Ripples Nigeria