Secret Reporters
The financial vault of Delta State has become an ATM machine to the family of Governor Ifeanyi Okowa, with all of them having the secret PIN to pulling out the money, fact findings by SecretReporters reveals.
From Tony Okowa, Solomon Okowa, John Okowa, Wisdom Okowa and Ivana Shenton, the mindless looting by the family is unprecedented in the history of Delta State. In no particular order, SecretReporters chronicles how Solomon Okowa has become an overnight billionaire, courtesy of free access to Delta State money.
Few months after Mr Okowa was elected the governor of the oil-rich state, he made his immediate younger brother, Solomon the Chairman of the State Sports Commission, an act of nepotism, capable of breaching public trust.
As the Commissioner in charge of the sports ministry, Solomon we gathered has done nothing to improve sporting activities in the state but has grounded the main football team, Warri Wolves, which was a force to reckon with under the immediate past governor, Emmanuel Uduaghan.
Since his appointment, sources squealed to us that he has abandoned the team to rot away, owing them salaries and selling the good legs among them, while the rest walk away to other clubs.
"That rascal killed Warri Wolves so that his own club Delta Force in Asaba can grow. Okowa and his brother hate Warri Wolves since it's based in Warri, but focusing on Delta Force that's in Asaba and owned by Tony. Their plan is to crumble Warri Wolves and make their personal club to be in the premiership, but we will not allow that to happen", a prominent member of Warri Wolves confided in us.
If you thought the maladministration is all that Tony Okowa is known for, then the shocker begins.
SecretReporters has it authoritatively that his dilapidated house along Okpanam Road in Asaba is currently wearing a new look, as he has demolished part of it, rebuilt it as well as turned the old ones into modern looks.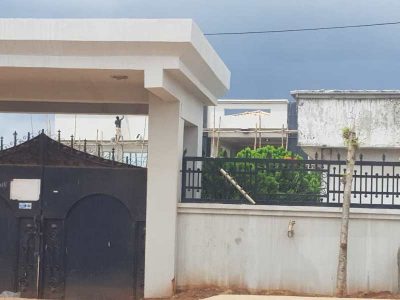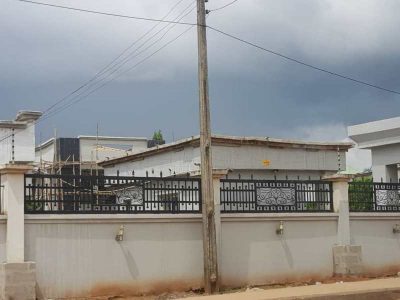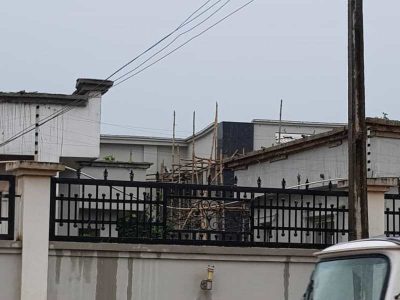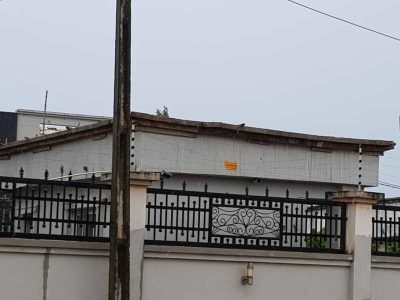 The house which was already old and abandoned by him is now built with funds allegedly diverted from the Sports Commission and contracts awarded to cronies. As soon as he was appointed, he moved out of his leaking apartment to Elomaz Hotel, until the lid was blown by SecretReporters, forcing him to move into another hotel.
The renovation of the house is estimated to be over N200 million alleged sources familiar with buildings. The money for the renovation is also believed to be the proceeds of massive fraud which took place during the sports commission, which this medium is still investigating.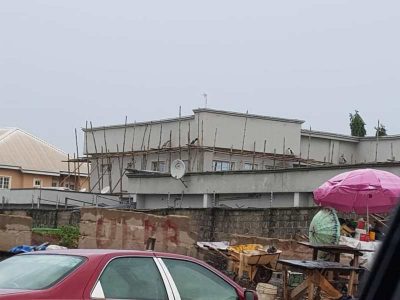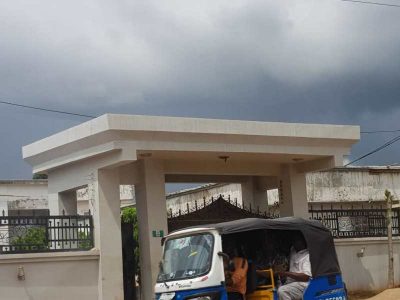 His monthly salary is less than four hundred thousand Naira and will not be able to renovate the massive mansion, independent findings revealed.
Known to be extremely arrogant, competent sources revealed that all he does in the office is to drink expensive wine with one of his friends, boasting on how he has made money while mocking those yet to benefit from the government.
One of our sources who are considerably well to do once went to meet him with his wedding card. He was seen putting his leg on the table, drinking champagne with his friend, when he opened the card and said in laughter, "you too want to get married. Do you have N500 million in your account? My friend, take away your cheap wine and go and make money, real money". He walked him out of the office and continued with his merrymaking.
He slapped the Secretary to the State Government, Festus Agas, a few months ago, for not treating his file, which was reported exclusively by SecretReporters and sparked outrage in the state, yet the governor didn't sanction him. The slap led to the SSG boycotting the African Athletic Federation, hosted by the state, as Tony Okowa was in charge.
Calls placed to his 0703277**** were not picked either did he respond to our SMS.