Secrets Reporters
The Nigeria Police, Zone 13, Ukpo, Anambra State, has arrested one Mr. Mba Alphonsus, the Head of Nursing Department at Coal City University (CCU) in Enugu State in connection to the alleged corruption activities of Dr. Monday Nwite Igwe, the Medical Director of the Federal Neuropsychiatric Hospital, Enugu (FNHE), as approved by the Inspector General of Police. This investigation, initiated following a report by SecretsReporters on August 16, 2023, led to the arrest of Mba on October 14, 2023.
SecretsReporters had reported severally that the Coalition of Civil Society Enugu has raised serious concerns regarding the financial Mismanagement, Corruption, and Nepotism of the administration of the Medical Director, Dr. Monday Igwe, at the FNHE. The coalition stated that his actions have negatively impacted the School of Post-Basic Psychiatric and Mental Health Nursing and its staff.
Mba was apprehended around 2 pm at New Haven Suites, located opposite Coal City University. Following his arrest, he was taken to Emene police station and subsequently detained at Zone 13, Ukpo.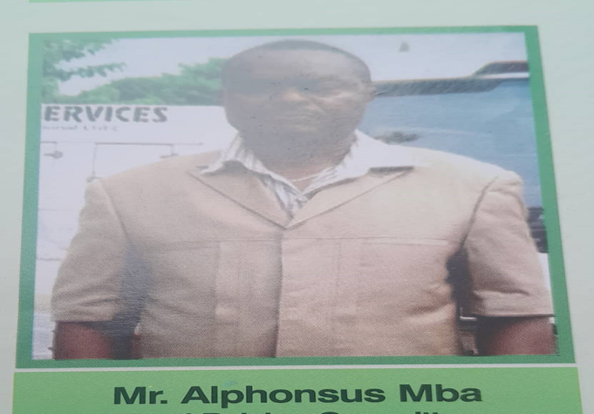 Inspector Yomi Lawrence of Zone 13, Ukpo, confirmed Mr. Mba's arrest when contacted by SecretsReporters. "I will say the information you have is genuine, but the fact in the issue is, the allegation for now might be genuine or counterfeit; it is still a subject of investigation. If somebody has served the government for 35 years and retired, and after retirement, this kind of allegation is coming that the document he used to serve for 35 years and retired is forged, is not what police can just jump into conclusion," Lawrence said.
The officer, however, disclosed that Monday alleged that Mba played some roles before his retirement. But he (Mba) "is proving beyond reasonable doubt that he served genuinely" and that when he was issued a query, he responded appropriately. The information suggested that Monday and Mba must have heard disagreements on certain deals while in service.
Mba faces allegations of identity theft and fraud, primarily stemming from his tenure at the School of Post Basic Psychiatry in Enugu when he served as the Acting Principal. The police claim that his true identity is Mr. Gregory Agbo, originating from Nchatancha Nike.
He is accused of using his brother-in-law Mba's West Africa Examination Council (WAEC) result to impersonate him, adopting this identity throughout his nursing career in the civil service. He is alleged to have used the same name to secure the position of Head of the Department of Nursing at Coal City University. Additionally, Mba is further accused of embezzling six million naira, which he purportedly collected from students during his tenure as the acting principal at the School of Post Basic Psychiatry Nursing.
The police have said that Mr. Mba is cooperating fully and providing valuable information to support their investigation. They have indicated that further arrests are expected as their inquiries continue.
As of the time of this report, Mr. Mba remains in police custody.