Secret Reporters
The Director of the Peoples Democratic Party (PDP) New Media Director, Mr Deji Adeyanju and other PDP stakeholders may bid goodbye to the world anytime from now.
According to a Tweet by the party via their official handle, the Presidency under Muhammadu Buhari has concluded plans to silence firmer minister of aviation, Fani Kayode for his incessant criticism of the Federal Government.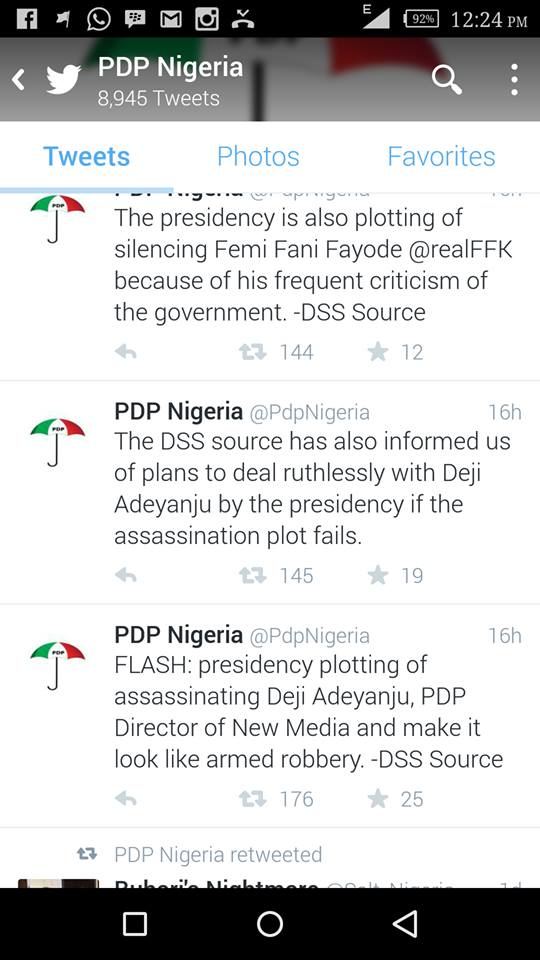 Another person on the radar that should go home and start preparing his will and possibly the type of coffin that should be used in burying him is Deji Adeyanju who is the party's director of New Media. According to PDP, the plot was revealed to them by a source in the Director of Security Service (DSS).
The plot will be made to look like an armed robbery incident, claimed the leading opposition party. If the plot to assassinate Deji fails, he will be dealt ruthlessly with, stated the party.
Reno Omokri had earlier raised alarm via his Twitter handle on how he's being threatened by the Economic and Financial Crimes Commission (EFCC), for giving the ruling party sleepless nights.
Deji it will be recalled exposed the Buhari as wearing a N2.4 million shoe during his trip to Equatorial Guinea, which brought condemnation to the President.