Secret Reporters
Data on the Oyo State open procurement portal have revealed that the state government in violation of treasury law, awarded and executed a contract for the purchase of food items during the heat of the COVID-19 pandemic in 2020.
According to the data, the Seyi Makinde-led government in a bid to cushion the effects of the virus on Oyo state residents in 2020, bypassed the law and awarded a contract for "Purchase of food items as palliative measures for the citizens of Oyo State in respect to COVID-19 pandemic.
The contract, pegged at N567,412,756 was awarded on 29th April, 2020 as data revealed that the contract was executed through 'direct procurement'.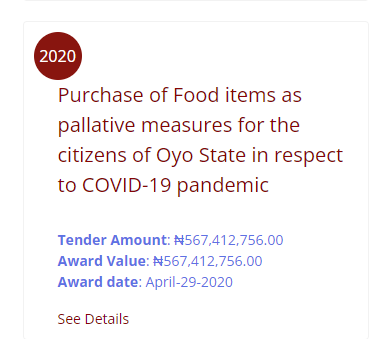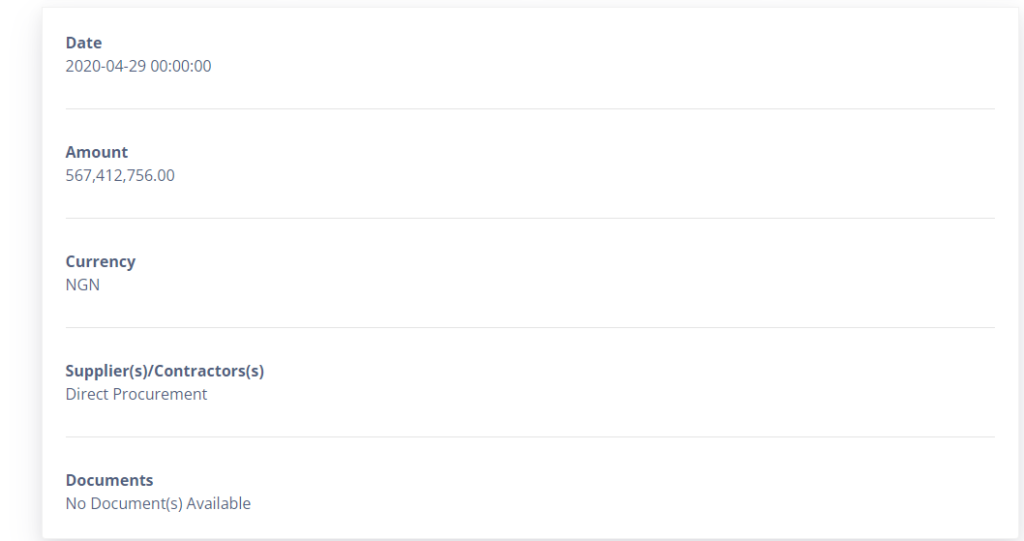 In a similar development, data from the State open procurement portal also revealed that in April 2020, the State government awarded a contract for the "Establishment of neighbourhood market to accommodate street traders at Ojoo, Ibadan".
The N90,000,000.00 contract was awarded on 16th April, 2020. The contract was also done through direct procurement.
It was not stated if the project has been completed.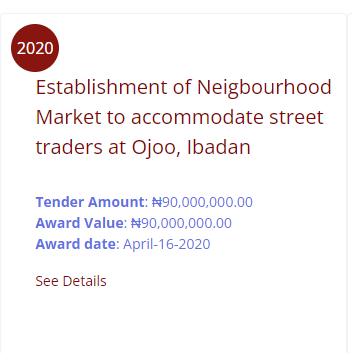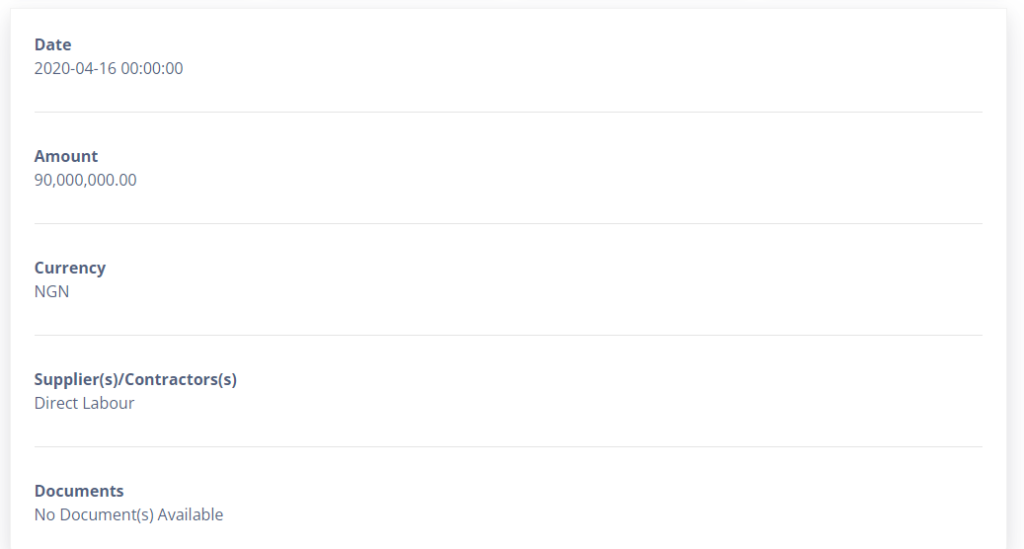 It is not clear why the State government executed both contracts through direct labour as against the standard laid out in Treasury Circular No. TRY/A2&B2/2009/OAGF/CAD026/V OF 24th March 2009, which states that "All procurement of stores and services exceeding N200,000.00 shall be made only through the award of contract".
YOU MAY ALSO LIKE: Silent Menace: Mararaba's Growing Phone Snatching Problem While Police Look On
Similarly, Treasury Circular Ref. No. TRY/A2&A3/2013 OAGF/CAD/026/V.1/188 OF 9th April, 2013 emphasized that, "cash advance in excess of N200,000.00 should not be granted to any officer for procurement of goods and services but the procurement should be given out as a contract".
More so, Financial Regulation 603 states that all vouchers shall contain full particulars of each service such as dates, numbers, quantities, distances and rates and will invariably be supported by relevant documents such as LPOs, invoices, special letters of authority, time sheets, rates etc.