Secret Reporters
Nigeria's unarguably richest Senator from the South South, Mr Godswill Obot Akpabio on Thursday threw what he termed 'mother of all constituency briefing and empowerment programme' for his constituents.
The Senate Minority Leader according to our insider within his camp coughed out over N400 million for the event, with N150 million going for logistics and the rest for the purchase of items.
Akpabio who looted Akwa Ibom State in his eight years as governor sources revealed pulled out the money for the empowerment from Zenith and UBA where most of his loots are domiciled, with majority of them acting as fronts for him.
Among the items to be shared are third hand vehicles manufactured in the 80s but refurbished for this purpose. A source who spoke to us lamented that the vehicles are "moving ambulance that will fail brakes when on high speed. Most of the vehicles have their brakes worked on by oga's aides but refused to tell him. You will hear that someone died due to brake failure while driving the car"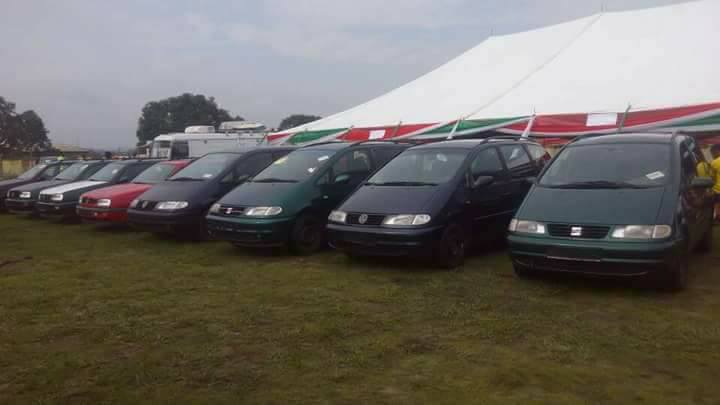 Other empowerment materials to be given out are tricycles, sewing machines, generators and grinding machines.
Known to love the good things of life, he has allegedly booked seventy percent of the rooms in Le Meridan for his colleagues and distinguished guests with chartered flights for them.
"Since Monday, ladies from UNIUYO and UNICAL have been imported into the state to serve as conference materials for Oga's friends. If you go to Le Meridan now, you will see them hanging around waiting for their sugar papas to come", alleged a source who accused Akpabio of wasting the constituents funds on women.