Secret Reporters
SecretReporters has uncovered how the Lagos Ministry of Health awarded a contract to a company, Whez Global International Limited, which is in clear violation of tax payment regulations. This breach of public procurement laws raises serious questions about the transparency and accountability of the procurement process within the ministry.
Whez Global International Limited, a company registered with the Corporate Affairs Commission under RC – 1700217, is located at 25 Mohammad Street, Puposola, New Oko Oba, Lagos. According to publicly accessible records, the company's tax payments are not up to date, as confirmed by information available on the portal of the Corporate Affairs Commission. Such a discrepancy directly contravenes the established tax compliance requirements for companies participating in government contracts.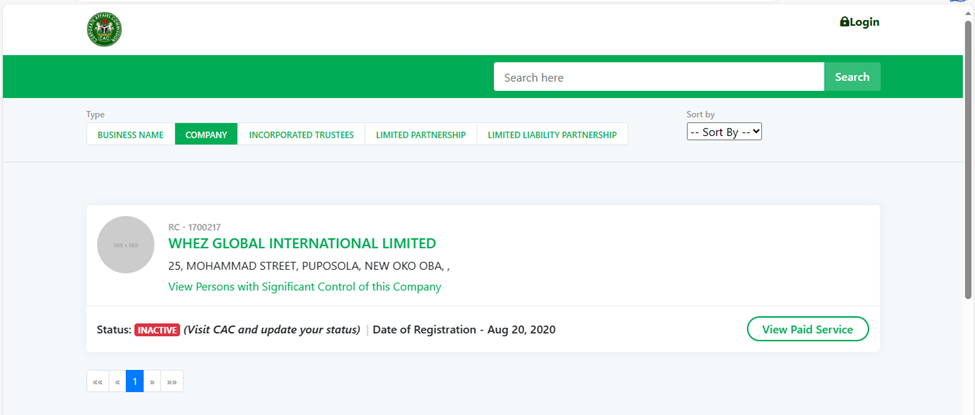 The contract in question, titled "Reinforcement of the Perimeter Fence at Onikan Health Centre with Wire Mesh" (ocds-5q8fsw-8202334838071), was awarded to WHEZ GLOBAL INTERNATIONAL LIMITED by the Ministry of Health, Lagos State. The contract, valued at ₦8,500,000.00, falls under the category of "Works" and was procured in the year 2022. The implementation of the project was completed on Monday, December 12, 2022, and the award date was Wednesday, August 16, 2023.
The awarding of such a contract to a company with a clear record of tax default is a flagrant violation of public procurement laws and regulations, which are designed to ensure fairness, accountability, and transparency in government procurement processes. These laws exist to prevent the misuse of public funds and to ensure that contracts are awarded to qualified and compliant entities.
Furthermore, the status of Whez Global International Limited is listed as "inactive," indicating a failure to meet the necessary regulatory requirements for active business operations. This raises even more concerns about the company's eligibility to receive government contracts.
According to the Lagos State procurement law, a company must provide its CAC certificate and evidence of tax payment to be suitable for government contracts. The racketeering of the contract of "Reinforcement of the Perimeter Fence at Onikan Health Centre with Wire Mesh" to the company is suspected to be a diversion of funds by the members of the state government.