Secret Reporters
The aura of money smells good and only those who genuinely made it should flout it on the faces of people, but when it comes from the proceeds of loot; then caution should be the word. But this is not so for the Member representing Patani/Bomadi Federal Constituency, Mr Nicholas Mutu in the House of Representatives.
Months of investigating the affairs of the lawmaker, who has only WAEC as his highest degree reveals rot, which he allegedly started since his entrance into the Green Chambers since 1999, thus making him nineteen years in the House of Reps and gunning to go back for the sixth term. Mutu is corrupt and you can take this to the bank. He runs a company in the United Kingdom, using his wife, Blessing Bimmiaye Nelson as front, SecretReporters has uncovered. But that is a story for another series.
The gist is that he currently owns the most expensive simple but classic mansion in the core GRA of Asaba.
The mansion according to our sources looks simple but built with the finest of building materials and built less than four months. We gathered that most of the materials used in finishing the house were imported from London alongside the exquisite furnishing, allegedly worth another N250 million.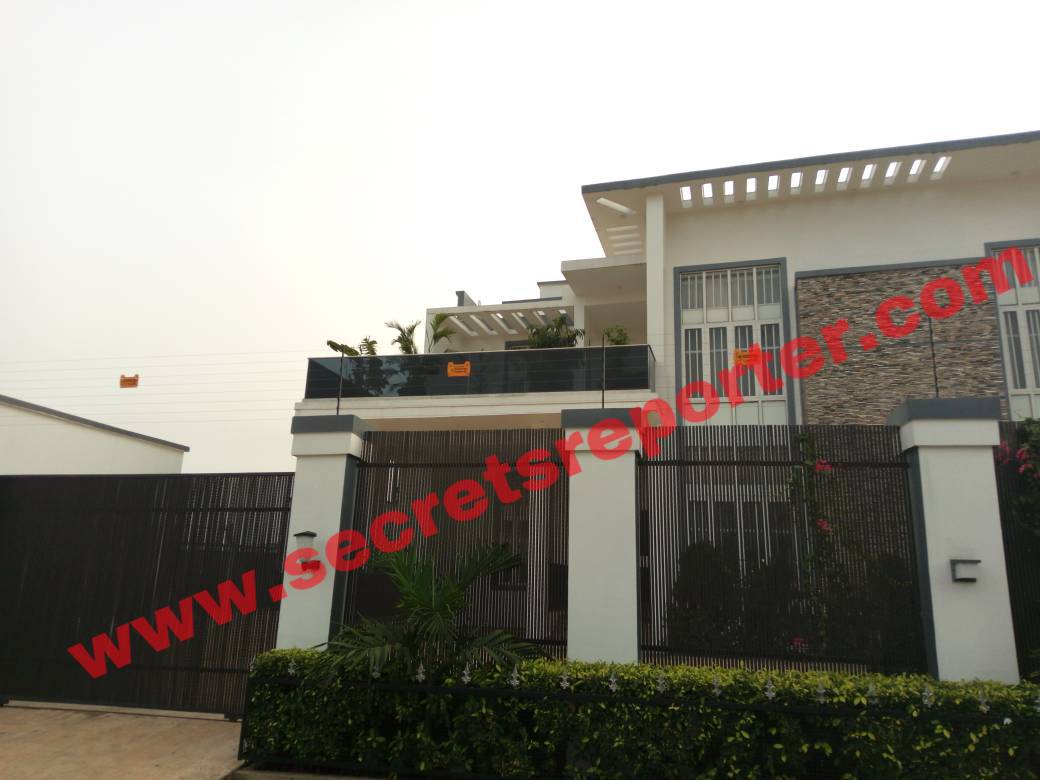 Those close to him and revealed his dirty details to us claimed that Mutu has made over N6 billion since he entered into the House of Reps, which were wired outside the country, to different bank accounts. Our insider sources revealed that he stumbled into stupendous wealth when he was made the NDDC Chairman in 2009 till date, where he diverted tens of projects to his community and given to companies where he has and still has interest, but never did the projects.
Mutu is among the lawmakers according to a Daily Trust report who has been warming the bench without sponsoring any bill. Checks by us revealed that he has not also Cp-Sponsored any bill, as he's an 'ayes have it' member. He has never been seen contributing to debate on the floor of the house, but always active when it has to do with protecting the NDDC Committee which he chairs.
When our correspondent called him to get his side of the story, he didn't take his call nor returned it.
Stay tuned for more…
Pictures of the house