Major Kesiena Mowarin (Rtd) was until recently the Chief of Staff at The Presidential Amnesty Office, he was also the head of Onshore Education. This interview is a follow up based on his recent interviews with several news media exposing the depth and scale of corruption at the Presidential Amnesty Programme (PAP) under the new Coordinator Professor Charles Dokubo.
Your anti-corruption stance is commendable, but why are you exposing perceived corruption in the Amnesty Office?
If I see fraud then why shouldn't I expose it? If you are not an accessory to a crime then you must report it. President Buhari at his age is fighting our battles, this is my own small contribution. I am always grateful for any opportunity to contribute towards truth and justice. I am equally humbled by the commendation I received from the Presidency for my fight against corruption, and I intend to sustain it. There is no room in our present or future for those who are looting our commonwealth.
You are not the only person exposing corruption in the Amnesty Office, about two months ago, one Doubara William Oweifa revealed some shocking fraudulent activities in Amnesty office too on "unrivalled fraud and corruption under Prof Dokubo……and his treasonous activity against President Buhari". One of the allegations in that petition suggests that a total of N778m was paid out by Prof Dokubo within 2 weeks to front companies without any initiation or completion. That these payments were made to alleged wanted persons who were in that office under the previous administration.
Yes, I think you are very correct, it is true that several other persons who are dissatisfied with the criminal activities in the Amnesty office were also exposing same. To answer your question, I read on several media outlets including PointBlank News, FreshAngle News, SecretReporters to be precise, around June of this year, a petition by one Doubara William Oweifa JP, which contained weighty allegations and am aware of the allegations. Those persons he mentioned in his petition were Lawrence (Larry) Pepple, Henry Ogbolue, Oluremi John etc. These persons actually control the running of the amnesty office from outside while using persons they have put in the office to act as their fronts and cronies. I believe that a trace on the payments totalling N778m (as alleged) would lead to them as they are the ultimate beneficiaries of most contracts since the assumption of Prof Dokubo. I am surprised however that the petition also alledged that this whopping sum was dished out in just 2 weeks! This is very serious because the Office pays percentages on various stages of completion of contracts i.e. 15%, 30%, 40% and the balance on certified job completion. This cannot be achieved in just 2 weeks unless its truly faradulent! In fact, I am aware that quite of lot of contractors still haven't received full payment since 2015 even after certified job completion! If due process was discarded for pecuniary reasons then it is an extremely serious case that the investigating authorities should look into.
Did the awards of these contracts follow documented BPP processes e.g. tenders board? Who were the beneficiaries of these contracts and what evidence exists of job performance or completion etc. The investigating authorities would do well to scrutinise all contracts issued by Prof Dokubo since his assumption of office in order to expose all the criminals involved in the fraudulent acts. This would reveal the true extent of the fraudulent diversion of PAP funds and expose all those persons and companies used as fronts by these persons. Maybe then it would be better understood how suddenly some people who came to the PAP wearing bathroom slippers can now afford plush mansions in gated estates in Maitama within a few months. I am certain that the investigating authorities will deal diligently with these allegations especially considering the anti-corruption stance of Mr President and his administration.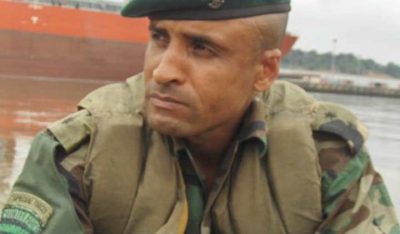 How about the allegation by Doubara William Oweifa JP, that the Coordinator Professor Dokubo was allegedly working with opposition party.
The Presidential Amnesty Programme is supposed to be apolitical. It is not meant to serve political or party interests/affiliations. Having said that, I strongly believe also that only a degenerate ingrate would betray the political party from which he obtained his/her appointment and clandestinely utilize the same office to financially empower known members of the opposition party. This is most treasonous, deceitful and dishonourable. Most especially at such a critical time as this with elections fast approaching. Such actions I believe would be tantamount to actively undermining and subverting the political interests of the ruling party and the current President of Nigeria. This allegation against Professor Dokubo must be comprehensively investigated. I believe that as a Professor, he should be enlightened enough to know that such an act would provoke undesirable consequences. However as I have earlier warned in my last interview, Dokubo should be extremely cautious of actions with the likes of Oluremi John, Larry Pepple, Henry Ogbolue and others whom he has chosen to work with. These persons were principle actors in PAP during a previous era and are known staunch opposition party members whom media reports have described as being wanted persons. Before leaving the PAP I had informed the investigating authorities in writing about the presence of these persons (who operate clandestinely from outside the office) and warned about the implications. I trust however that considering the scale and scope of these horrendous allegations against the Coordinator and its possible implications in this crucial period, the investigating agencies would expeditiously investigate and unravel the truth. Possibly in the same manner petitions against me were diligently attended to. These persons mentioned above (who operate from behind the scenes) have also successfully populated the PAP office with their cronies, mistresses and relatives (for fear of being seen in public) while at the same time relegating and secluding all other staff. They constitute a cabal within the PAP. The investigating authorities are fully aware of this fact and I believe will act appropriately. Previously these planted cronies were being used to act as fronts for syphoning of funds via ghost contracts as contained in the petition, however, since the revelation of the subject petition they have started employing the services of one Mr Blessom to process their loot from PAP contracts that are mostly being awarded to themselves. What about the allegation about one Chief Brown in the PAP? This guy is the de-facto coordinator of that office and yet its alleged in that petition that he extorted millions from a PAP employee out of a previous kickback that she received, why hasn't that issue been investigated?. What of a certain Mr Peter Jack the head of the PAP data unit who is alleged to have been sacked from NITDA for fraud and now employed by PAP to head the Data Unit of all places! Instead of being a special guest at Kuje prison this guy is back in Federal Government employment!!!. If this is true, then you have someone who was sacked for fraudulent use of ghost names and fraud heading the PAP data unit ?? Small wonder then, why they are still paying stipends to thousands of ghost names in their so-called database. It is a well-known fact that there are thousands of ghost names in the Amnesty Database, yet after 4 months the Amnesty Office hasn't exposed or removed a single ghost name. These thousands of ghost names have so far been paid 5-6 months of stipends running into the hundreds of millions of naira accruing to those benefitting from this fraud. What about the numerous fake ex-militant camps used to perpetuate this ungodly fraud? There are non ex-militant staff in PAP that own fake camp names with tens-hundreds of ghost names in each fake camp. These people rake in millions every month when ex-militant stipends are paid.  As I have earlier reiterated in my last interview, the President, Muhammadu Buhari should order an immediate forensic audit of the PAP Data Unit to expose this massive fraud. You can't claim to be conducting a credible verification exercise from your office in Abuja! Are the ex-militants in Abuja?? How can you use one fraud to cover another fraud! God willing, I am certain that in the fullness of time, some of these facts will be brought to bear on the overall ongoing investigation by the relevant authorities. My lawyer is currently drafting an open letter to His Excellency Mr President that will present a very robust and detailed picture of the rotten situation in the PAP and the need for an urgent investigation to enable me clear my name from the PAP smear campaign against me and equally expose all the real PAP criminals and their actions. It would also be very wise for Dokubo to advise his hirelings to desist from propaganda campaigns claiming fictitious achievements. Niger Deltans are not stupid. You can't stage a show of distributing empowerment packs to 150 "trainees" of the PAP only to retrieve the items back after your media team has finished taking pictures. I challenge Prof Dokubo to publish the full details of the 150 persons "empowered". I also challenge him to publish the full details of the 20,000 ex-militants that have been trained under the PAP over the past 8 years as he claimed during the farcical event in Kaiama. And perhaps he can also tell the Niger Delta how many out of that number have been empowered over the 8 years and why they havn't been exited from the Programme.  This is what happens anyway when you surround yourself with questionable characters such as those mentioned above.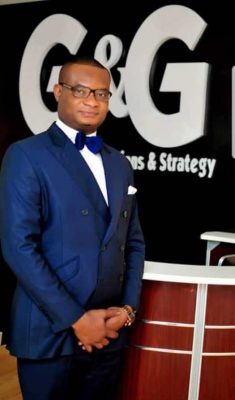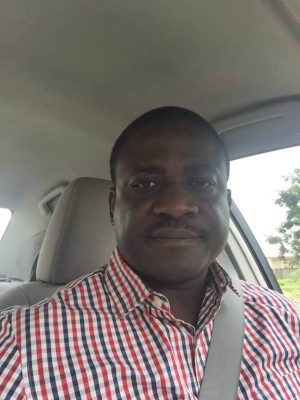 Do you think concerned security and anti-corruption agencies would probe these allegations to ascertain the truth?
Well, we have a President who believes strongly in fighting corruption. I want to believe that the security agencies will protect his interests, enforce his mandate and do the needful. These same people that have been exhausting Amnesty funds to embark on a widespread smear campaign against me are the same people looting the PAP dry. I have responded to petitions orchestrated against me by these criminals and signed by Prof Dokubo himself and I equally expect that the persons mentioned in this petition should also have their own stretch of quality time in the interrogator's room. I am surprised however that apparently, no action has been taken thus far on the contents of that petition.
This country is fast approaching a critical turning point. We simply cannot allow President Buhari or the war against corruption to fail. Men like him come our way once in a lifetime and we will all deeply regret anything short of his re-election. This country desperately needs a sustained onslaught in the fight against corruption. A situation where an appointee of Mr President is alleged to be actively empowering opposition members in an election year cannot be treated with kid gloves. I would strongly advise Prof Dokubo to immediately demand an in-depth probe of the allegations against him as contained in that petition to clear his name. If his hands are clean then he should have no fear whatsoever in coming to equity.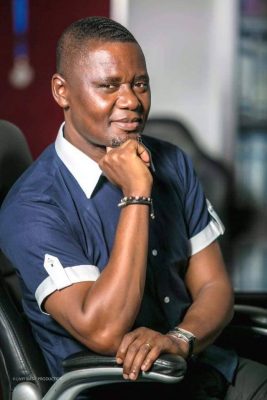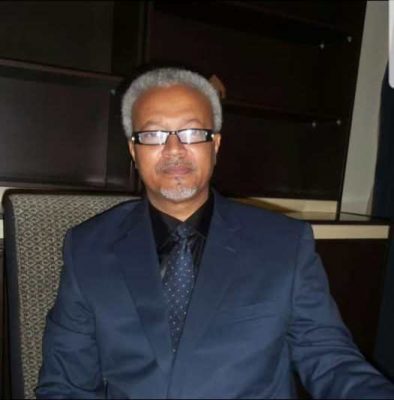 You can advise Prof Charles Dokubo to curtail or eliminate corruption in the  Amnesty office?
Yes, but I don't think he desires my kind of advice. However, he should beware of the gang of criminals mentioned above that I have persistently warned him about. The Amnesty Office is a cesspit of massive corruption and fraud, he must remain focused and steadfast to avoid pitfalls because at the end of the day he is the Coordinator appointed by Mr President and will be expected to give an account as such. Dokubo should immediately commence a forensic audit of the Amnesty database to weed out ghost names and expose the fake camps. He should also identify ex-militants who have been shortchanged over the years and address their genuine grievances. He should also commence the same action on all PAP students in schools possessing UN codes. Such persons must equally make available their genuine disarmament certificates etc to prove their bona fide. It took him less than a month to constitute a committee to search for fairytales of fraud I supposedly committed which they could use to discredit me, so am sure this shouldn't be a problem for him. Prof Dokubo is strongly advised to follow all due processes in the award, monitoring and payments for contracts he awards. A time will come when he may find himself having to give account for each and every one of them. Finally, I would advise Prof Dokubo to rid himself and the Amnesty office of known or suspected criminals, fraudsters and wanted persons, their fronts, cronies and mistresses. Whether they are in PAP or control the PAP from outside. He should take full charge of all decision making processes because he and only he will be ultimately held to account. He should be mindful not to repeat the mistakes of his predecessors.