Secret Reporters
A new Comptroller General in Acting Capacity will be taking over the affairs of Immigration on Tuesday, SecretReporters can authoritatively report.
This is following the official exit of Mr Isa Jere who has reached the mandatory age of retirement.
In a letter exclusively obtained by this medium, Mrs Adepoju Carol Wura-Ola who is the most senior Deputy Comptroller General has been mandated to take charge, following the board approval which was signed by Ja'afaru Ahmed, the Secretary to the board.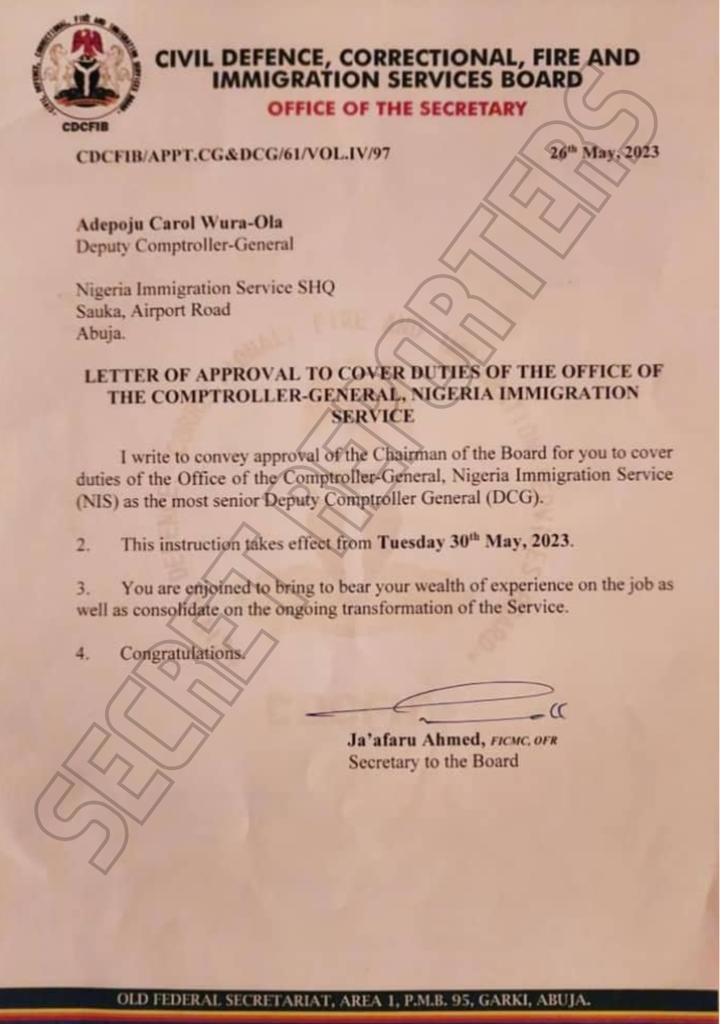 Mrs Carol will be the first Yoruba woman in the history of the paramilitary agency to attain such height.
We gathered that a Yoruba man who was supposed to have headed the place few years ago died in mysterious circumstances, which positioned another Northerner to take over.
Sources within the agency disclose that the new Acting CG has just few months to also retire but will likely get an extension of office from President Bola Ahmed Tinubu in sentiments to the Yorubas not heading the position since its creation.