Secret Reporters
The people of Cross River state had their hopes raised when Governor Ben Ayade perfected plans to create five thousand jobs for youths in the state through the creation of the Green Police which was backed by a law enacted by the Cross River state House of Assembly and later changed to Green Sheriff.
Ten thousand forms were sold with prices ranging from N2,000 to N5,000. One thousand youths were finally shortlisted with a promise of a monthly salary of N35,000 to N50,000. Sources in Calabar squealed to Secret Reporters that none of the staff were paid salaries for several months.
Their job description was to act as surveillance and watchdogs of the environment and other civil responsibilities in Cross River State.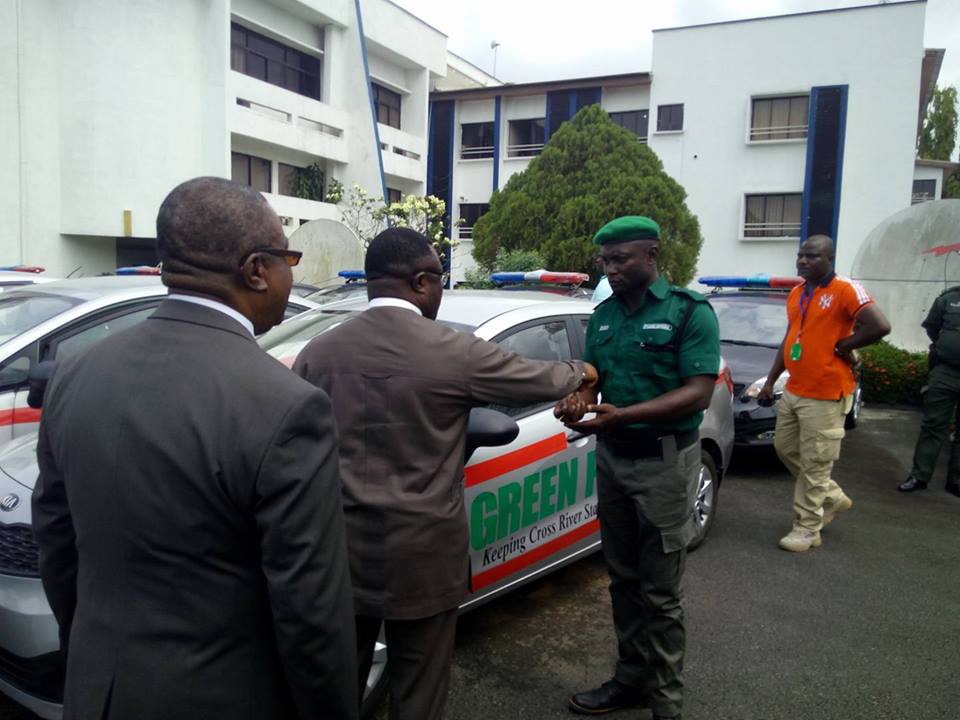 No sooner had the scheme kick started in November 2016 that the Inspector General of Police promptly disbanded the outfit based on section 214 as amended in 2011 of the 1999 Constitution of the Federal Republic of Nigeria which clearly states that apart from the Nigerian Police Force, no other force can exist in the country.
With his backs against the wall, Governor Ben Ayade tried to rename the outfit claiming that the State Assembly Laws enable him to do so and inaugurate the organization.
With the Nigerian Constitution superseding every other constitution including House of Assembly Laws, the IGP's order prevailed and the Green Sheriff was immediately disbanded indefinitely and with it went the hopes of thousands of unemployed youths in Cross River State who had hoped to get employed in the scheme, despite paying the stipulated fees, which was never returned back to them.
All effort made to reach his Chief Press Secretary as at press time were not successful.