Secret Reporters
Whoever carved the name 'evil servant' to replace civil servant had Mr Ibrahim Musa Tumsah in mind when he was crafting it. Avalanche of facts in pictorial and documented evidences exclusively gotten by Secret Reporters revealed that all the years that Tumsah has been serving in Ministry of Power Works and Housing as Director of Finance and Accounts were simply to amass the general wealth of the nation to himself and family.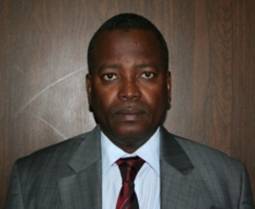 We can report authoritatively that the Director who earn less than Five Hundred Thousand Naira a month has properties splashed all over Abuja, Kaduna and Yobe where he comes from, using his name, brother, children and wives to acquire them.
Some of his multi billion Naira properties discovered by us are:
A quarry plant located in Kuje, Abuja.
Apartment located at No. 34, Euphrates Street, Wuse 2, Abuja.
Apartment located at No. 27, Cairo Crescent, Wuse 2, Abuja.
Twin Duplexes located at No. 5, Sirasso Crescent, Wuse Zone 7, Abuja.
Two houses located at FCDA Quarters, No. 4, Alexandra Street, Wuse 2, Abuja.
A leather manufacturing factory located at No. 22, I.T Igbani Street, Jabi, Abuja.
An egg crates manufacturing factory located at Kakuri Makera, Kaduna.
A large farm located along Biu-Damaturu Road (Gujba) in Yobe State.
A gigantic mansion at Degel-Gobarau Road, Kaduna.
Investigation by this medium states that Tumsah used two companies namely Rain Integrated Services Insurance Brokers Limited (RC: 1284097) and Rain Integrated Bureau De Change Limited (RC: 1106983) registered with the Corporate Affairs Commission but used his younger brother, Tijani Tumsah as the front for the corrupt amassed companies and investments across the country so as to evade anti corruption and security agencies.
In one of the documents in our possession, we discovered that some of the Directors named on the face of Forms CAC 7 of the aforementioned companies are fictitious and do not exist anywhere in the world. As a matter of fact, Form CAC 7 of Rain Integrated Bureau De Change Limited was neither dated nor filed but fraudulently smuggled into the file of Corporate Affairs Commission as a mere cover up by one Barrister Patrick Lucas Uzum with Accreditation Number NBA/IND/14840.
To be continued