Secret Reporters
More than three months after the Central Bank of Nigeria reversed to the usage of the old naira notes, investigations have revealed that some of the Banks in the nation are yet to halt the indiscriminate charges that were initiated in the heat of the failed naira redesigned policy.
Recall that on March 3rd, the Supreme Court ruled that the N200, N500 and N1,000 notes would remain legal tender until December 31, 2023. The ruling took ten days before it was acknowledged by the Governor Godwin Emefiele-led CBN.
It could also be recalled that when the nation's apex bank introduced the redesigned naira notes into the country's financial system, it was expected to plug fiscal leakages, boost government revenues, and empower vulnerable Nigerians economically.
However, the policy had nationwide negative effects on Nigerians, with banks surreptitiously initiating unusual charges on transactions. These charges included deductions for transactions like deposits, over-the-counter withdrawals, ATM withdrawals, and transfers.
The Order Before The New Naira Policy
In December 2019, the CBN reviewed the charges for withdrawals. In the new guide, the CBN stated that the withdrawal fee charged for using other banks' Automated Teller Machines had been slashed to N35 from N65. The N35 ATM fee was to be imposed on customers after the third withdrawal within one month, the guide said.
The CBN revealed further that bank customers will now pay N10 for electronic transfers below N5, 000 and N25 for electronic transfers between N5,000 and N50,000. Only electronic transfers above N50, 000 will attract an N50 charge, it added.
The New Order
During the heat of the naira scarcity (between January and March 2023) brought by the naira redesigned policy, banks surreptitiously initiated indiscriminate charges on every transactions made by customers. SecretReporters had in the wave of the naira scarcity reported how customers were crying for help as Banks stole from them unabatedly while the then President, Muhammadu Buhari, and the CBN looked on.
Months After Reversal To Old Naira Notes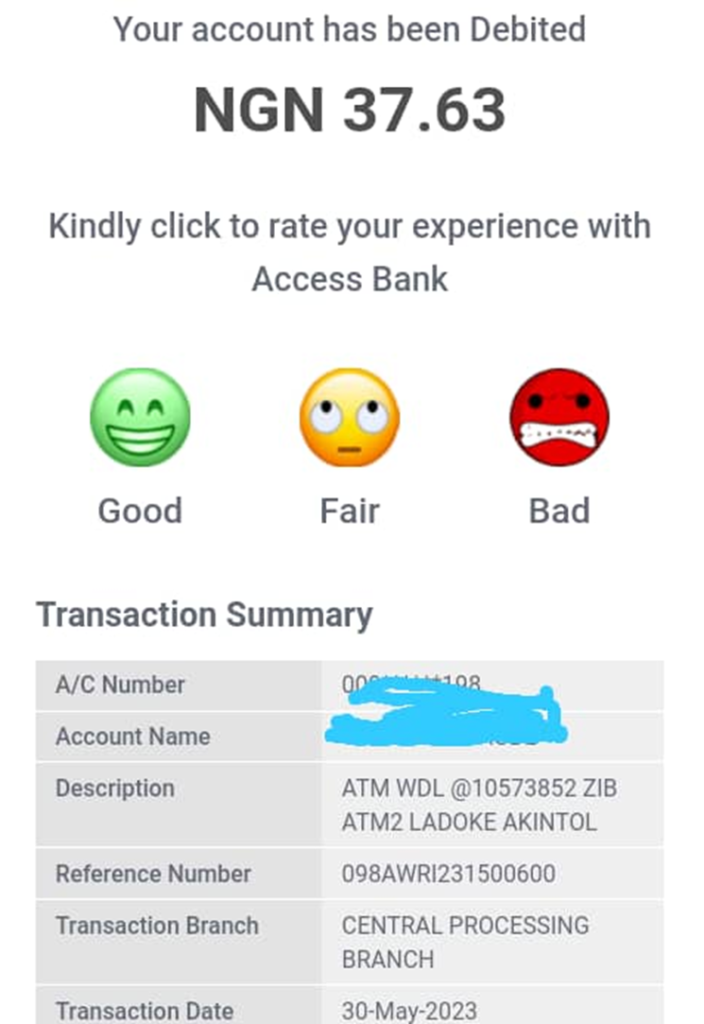 In the screenshot above, the customer was charged N37.63 after withdrawing N5000 from an ATM in Abuja. Our correspondent corroborated these continued charges by withdrawing from some ATMs in the FCT.  See attached.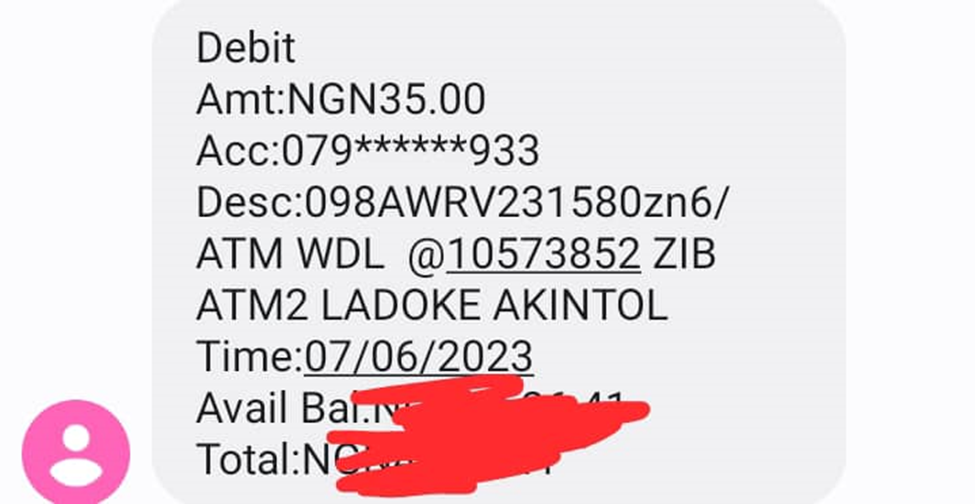 (In the screenshot above, our correspondent was charged N35.00 for a one-time withdrawal of N2,000 on 7th June 2023)
Meanwhile, further investigations have revealed that some banks are charging customers twice for electronic money transfers.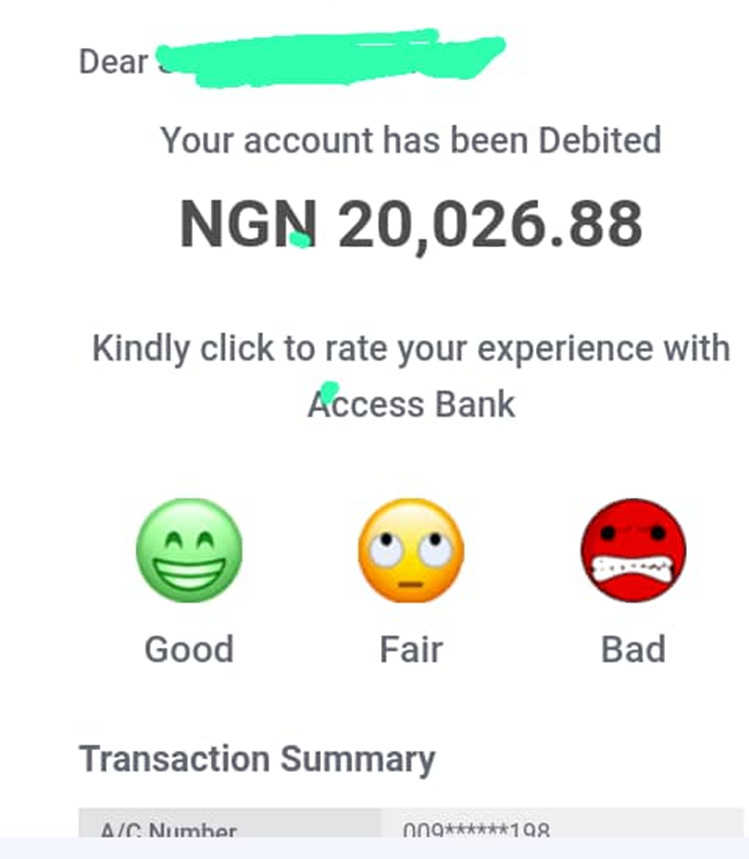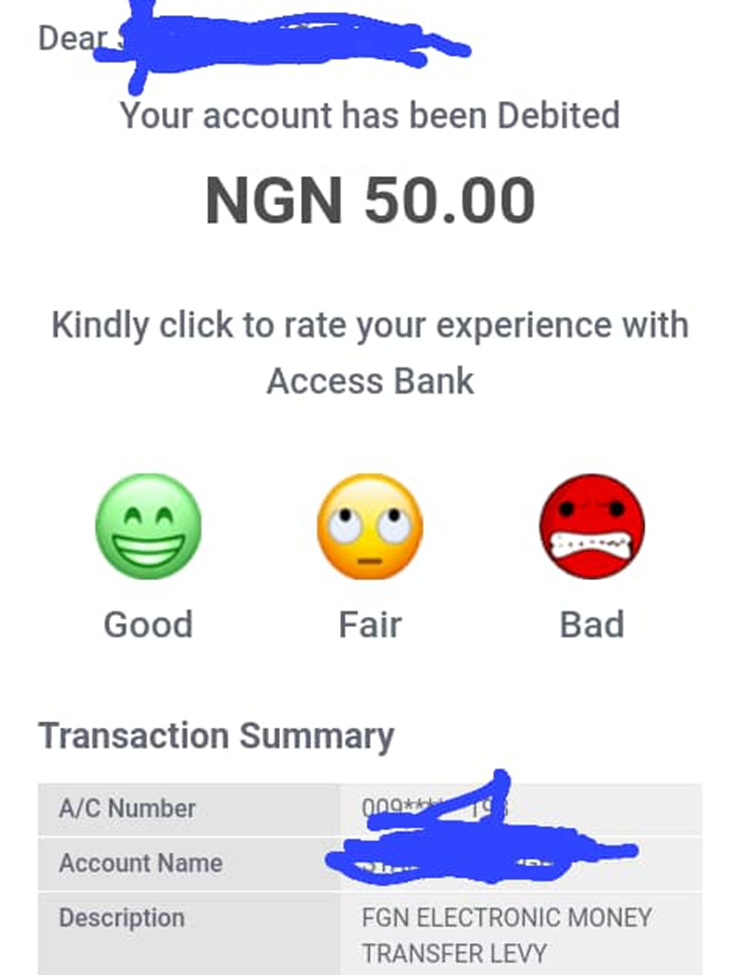 Contrary to the CBN directive that N25 should be charged for electronic transfers between N5,000 and N50,000, investigations have revealed that most banks currently charge customers indiscriminately for internet transfers.
More recently, it has been discovered that many banks charge customers almost weekly for electronic money transfers.