Secret Reporters
The political intrigue to cut former Speaker of the Delta State House of Assembly, Victor Ochei to size ahead of 2019 election has begun, with the Senator representing Delta North, Mr Peter Nwaoboshi already sent to begin the ground work allegedly using Governor Ifeanyi Okowa's influence, multiple sources told this newspaper.
A parcel of land located at plot 37, Phase five of Core Area Central Spine along Mariam Babangida Road, Asaba measuring 4019.440M2 with plan No 84 which was bought by Ochei's company Davnotch International Company on June 17th 2010 is currently under contention, as Nwaoboshi has forcefully taken over the land after conniving with the current Commissioner of Land and Survey, Mr Dan Okenyi to forge documents and claim ownership. Davnoth was given C of O to the land on 17th July 2010 by the Ministry of Lands, Survey and Urban Development.
Nwaoboshi who claimed to own the land via his PON Specialised Services Company stated that he bought the land in 2001 and got the Certificate of Occupancy 12th of June 2002 with application number LD/A 1454.
In connivance with Okenyi, allegedly acting under Okowa's influence of sharing different political views with Ochei decided to forge documents to deprive Ochei of his land.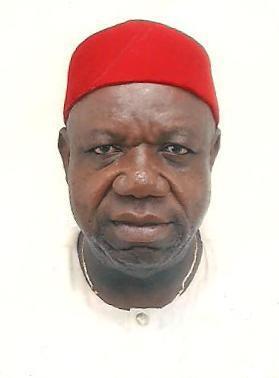 All documents of the land legally owned by Ochei and the ones forged by Nwaoboshi and Orbih clearly shows fraud written all over it. Our deep investigation revealed that the documents in possession of Nwaoboshi clearly shows Roman figure used to write the block number of the landed property in the Rights of Occupancy issued which is against the style of writing in ministry. The Ministry is known to write in plain numbers without the use of Roman figures.
Ochei has since dragged Nwaoboshi to court where an order was given that both parties should stop doing anything on the land until the court decides.
However acting under Okowa's influence, Nwaoboshi has threatened to sack the judge using the Commissioner for Justice, Mr Peter Mrakpor if he interferes as he continues to build 16 units of 3 bedrooms on the land, despite the court injunction. Series of visit paid to the place confirmed that workers are always there with truck load of Policemen and touts to prevent anybody from stopping them.