Secret Reporters
One might ask why the name Idris Aregbe with his company Connecting Lagos Limited, kept popping up in several contracts after searching through the Lagos State Public Procurement portal. Only in 2021, the company, alleged to have defaulted in its annual tax returns by the Corporate Affairs Commission, got up to six contracts from the Lagos State government.
With a curiosity to uncover the identity of Idris, SecretReporters learned from sources close to the power corridors in Ikeja, that the contracts were political compensation and funds diversion meant for party loyalist awarded through the Lagos State Ministry of Local Government/Community Affairs.
It was further uncovered that Idris is the Youth Organizing Secretary for the APC Lagos State Chapter, a government ally, and also part of the Surulere APC Directorate of Media & Publicity for the 2023 presidential election campaign council.
In an interview with ThisDay Newspaper that was published on February 22nd, 2019, Idris revealed that he became the Youth Organizing Secretary following the party's restructuring under the direction of the then-National Chairman Adams Oshiomhole and Lagos APC Chairman Alhaji Tunde Balogun. Idris, who also contested for Surulere Local Government chairmanship position under the platform of the APC, has received contracts valued between N6 million to N9 million.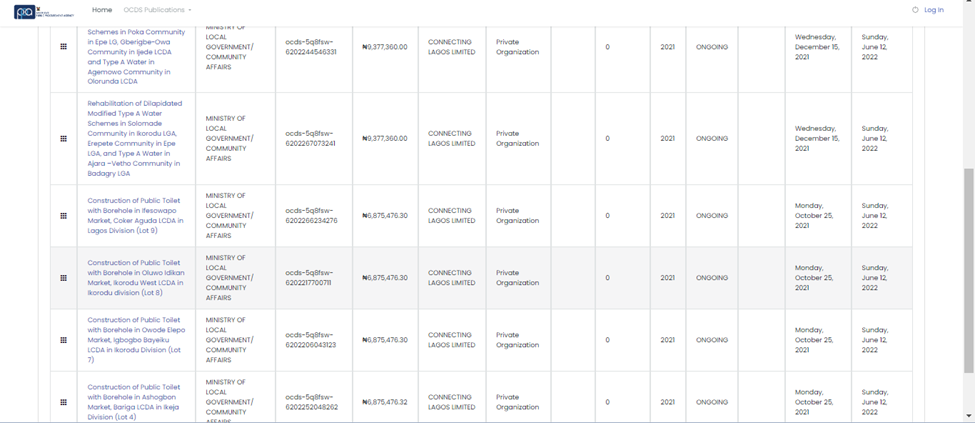 His company, Connecting Lagos Ltd, was established on September 14th, 2017, and has the registration number 1438442. 26, Aralile Street, Off Tejuosho End, Barracks, Lagos was also listed as its registered office address.
Aside from the company not being eligible for government contracts because of its non-tax payment status, the contracts awarded to Idris's company are viewed as a violation of the Code of Conduct for Public Officers. This is due to Idris' political party connection and his relationship with Dr. Wale Ahmed, the commissioner for local government and community affairs and a former secretary of the APC led government in Lagos State.  

According to Section 9 of the code of conduct for public officers involved with procurement, "A Public Officer shall decline in serving in a procurement process if any of the Bidders or Service Providers engaged in the procurement proceedings is related to him by blood, marriage or grant relationship or where the success of a particular Bidder or Service Provider in the proceedings will confer a pecuniary or other advantages on him".