Secret Reporters
Mr Emmanuel Uduaghan, who's immediate past Governor of Delta State may be the man behind the recently discovered N8.4 billion in a Nigerian bank without any signatory by  the Economic and Financial Crimes Commission (EFCC).
This revelation was made known by a whistleblower who tipped the Office of the Attorney-General of the Federation, who alerted the EFCC and Nigerian Financial Intelligence Unit (NFIU). The funds which were passed through the account of a major telecommunication had separate deposits of N4 billion and N5 billion respectively.
A prominent social media user and anti corruption activist, Mr Pere Sawacha has linked the fund to Uduaghan, especially with the Ex Governor recent outburst against the whistleblowers policy.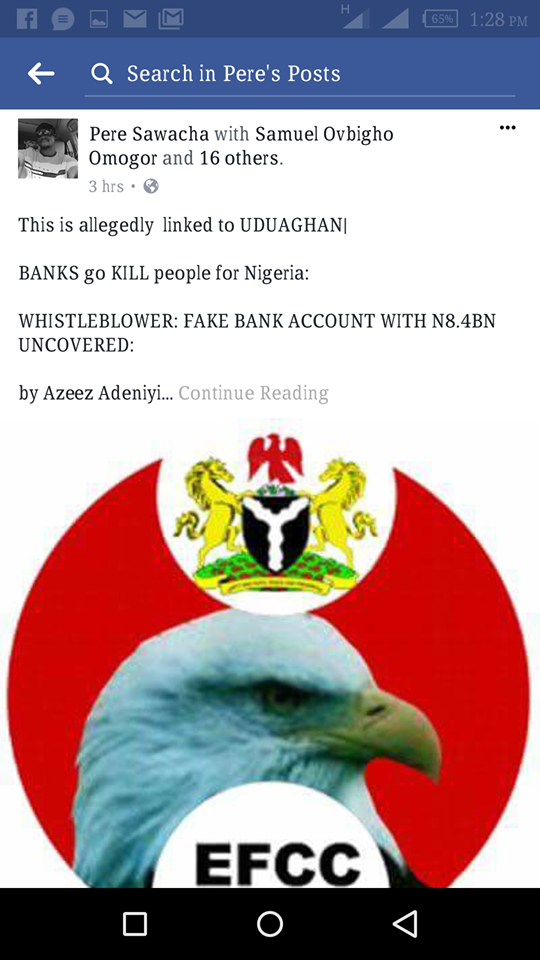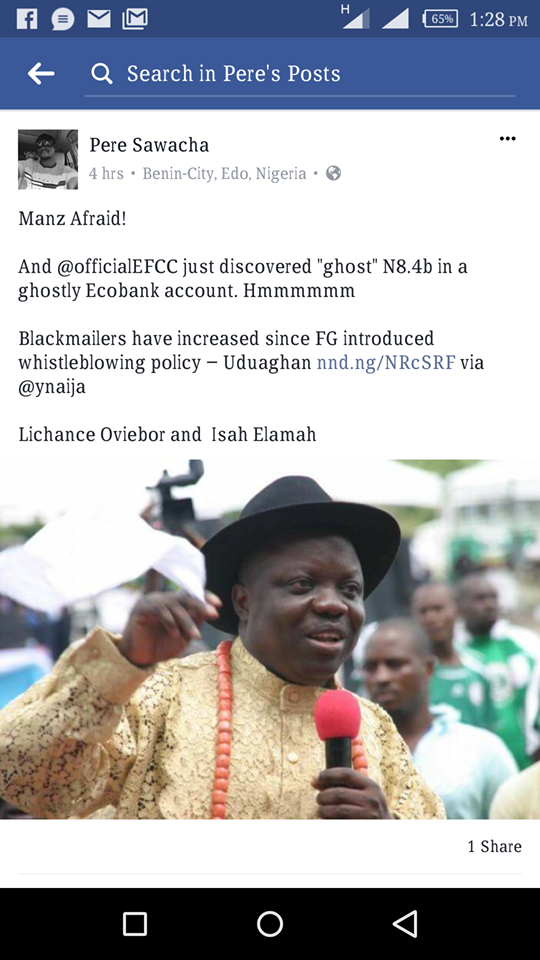 Uduaghan who has since been unsettled since the policy was introduced by the Federal Government publicly expressed his fears when he spoke on Tuesday during the 2017 Press Week of the Nigerian Union of Journalists (NUJ), Delta State Council.
Scared of the uncovering of his numerous stolen funds hidden in bunkers across Delta State, Lagos and Abuja, including banks, he called the whistleblowers '"blackmailers who will start writing petitions without proof against opponents. The whistleblowers policy of the Federal Government has increased the number of blackmailers, who bank on free access granted by the social media to dish out false information.
"Sometimes their activities pose security threat to government and action must be taken to address it"
Meanwhile the money may be part of the illegal N13 billion loan collected by him unknown to the State House of Assembly and Deltans on 28th May 2014.
However, while Pere maintain his stand, a very close source revealed to Secret Reporters that the money may have also be kept by some top MTN Nigeria directors. We gathered that the case have been on since January, with the telecom making frantic efforts to bribe their way out of the brewing scandal, which didn't sail through. This medium is however working on the actual owner of the money between the notorious looting ex governor or MTN.