Secret Reporters
Daily in Nigeria, we are woken to the mares of the rich stealing from the poor and letting them scavenge from the meager crumbs of food, which they let to trickle down to the poor. The robbers keep getting richer while the robbed poorer and left to rot in inhumane conditions.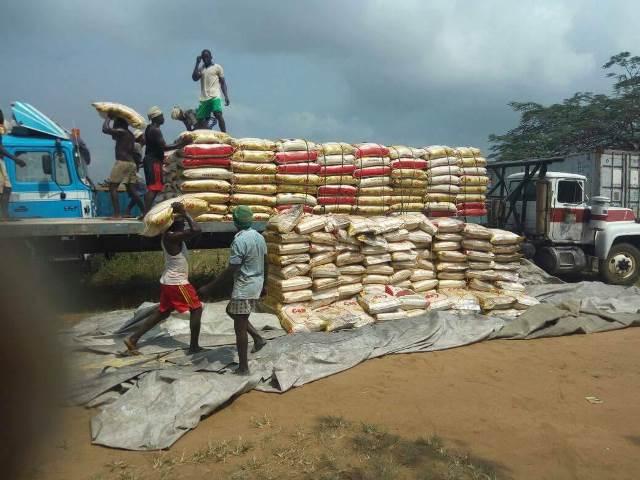 In November, 2017 relief materials were sent to the IDP camps through the Nigerian Custom by concerned individuals and organizations, as well as contraband food items seized by the service in compliance with the directive by President Muhammadu Buhari to the Comptroller-General of Customs, Col. Hameed Ibrahim Ali (Rtd) to donate all perishable seized goods by the Customs to the IDP camps.
These people are poor homeless victims of Boko Haram taking shelter in the Edo IDP camps.
Findings by Secret Reporters revealed that some top officers of the Nigeria Custom Service (NCS) in Edo state are part of the plot to divert the items to themselves.
It was also discovered that over 6,000 bags of rice and perishable items were released to the IDP camps in Edo state, but it was diverted to the Edo State Government House and allegedly shared to top government officials while only 2000 bags were delivered to the victims.
The remaining bags of rice, Secret Reporters can authoritatively report were not distributed to anyone in the state but left to rot, with maggots consuming the rest of the items.