Secret Reporters
Over the last decade, Nigeria's fast-growing economy has been fueled by high prices in the mining, oil, and gas sectors. As these prices climbed, illegal activities, especially on gold mining, have been rapidly expanding into previously untapped parts of the country.
Dangbala in Akoko Edo Local government Area in Edo State is now at the frontline of this shift, as unscrupulous elements seeking to evade authorities are capitalizing on Its remote location and heavy forest cover as a strong protection.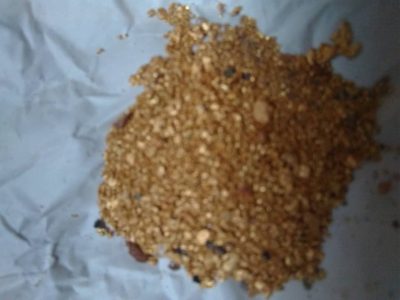 Investigations revealed that these gold miners in their numbers after obtaining information on the availability of alluvial gold in the area aided by some local chiefs capitalized on regulatory failures and proceeded on a free for all excavation, not minding the environmental impact of their activities.
Proceeds from the illegal mining we learned allegedly go into the pockets of few elites in the community who most of the aggrieved villagers believe are untouchable by the government despite the continuous squandering of their natural wealth.
With Section 44 (3) of the Nigerian Minerals and Mining law of 1999 stating that ownership and control of all minerals in Nigeria is vested in the federal government, which is mandated to manage such natural resources in a manner as may be prescribed by the National Assembly, the villagers are calling on the relevant authorities especially the Ministry of Mines and Steel Development saddled with the responsibility of granting licenses to operators, to quickly wade into the matter and checkmate the illegal gold mining activities to forestall a full-blown community conflict