Secret Reporters
The administration of Governor Godwin Obaseki can be likened to that of a family business, as investigations have revealed that he awarded a contract worth N80, 219,725.00 to one of his relatives, Oghomwen Oyuki Obaseki, which violates the Public Procurement Act.
Section 9 of the code of conduct for public officers involved with procurement states that; "A Public Officer shall decline in serving in a procurement process if any of the Bidders or Service Providers engaged in the procurement proceedings are related to him by blood, marriage or grant relationship or where the success of a particular Bidder or Service Provider in the proceedings will confer a pecuniary or other advantages on him."
Information gathered by SecretReporters, from the Edo state Public Procurement Portal revealed that the company RAYTAN Limited was awarded a contract worth N80,219,725.00 for the Installation of Streetlights on 3.3Km Auchi-Jattu-Otaru-Polytechnic Road, Etsako-West L.G. A. through the Ministry of Energy and Electricity, on August 20th 2021.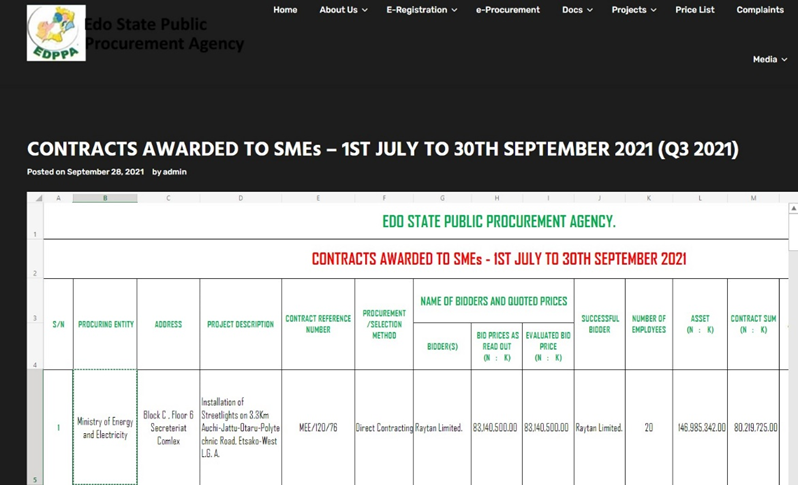 SecretReporters also gathered that the company has Oghomwen Oyuki Obaseki as one of the directors of the company.

It was also gathered that RAYTAN Limited was registered with Corporate Affairs Commission (CAC) on November 15th 2011. Its current status with CAC is inactive.