Secret Reporters
The Delta State 2016 budget of the State House of Assembly has towed the line of the Federal Government with many irrelevant and fraudulent projects inside of it, as spotted out by our team of reporters who scrutinized every content of it.
Worst hit in this proven budget of fraud nicknamed budget of yams by Nigeria is the executive arm of government who through the various ministries, such as works, information, culture and tourism, education, commerce and industry as well as Urban and Regional Planning in Delta State.
Another error in the budget noticed by our editors is the clear nepotism and favoritism of a particular area of the state for infrastructural development against other, which is currently under investigation by this medium.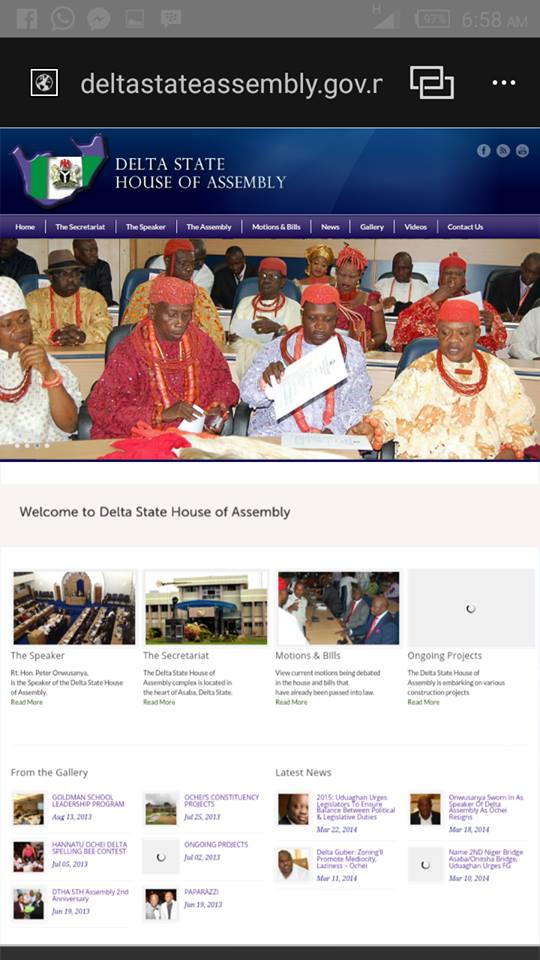 While some of the Commissioners may have started smiling at how they will be looting the already broke state, if the Governor known to be very prudent do not watch them; the Delta State House of Assembly has not towed a different line, as their budget is alarming with fraud written all over it
In page 136 of the State budget under General Administration, sub head 468 and item 35, the Monday Igbuya led chambers clearly revealed their quest for looting the state treasury through whatever means.
For a website and Internet Service Provider (ISP) that cost less than Five Million Naira to design and install, a whooping sum of Twenty Million, Five Hundred and Thirty Two Thousand, Nine Hundred Naira was budgeted for it. Our sources within the chambers revealed that the lawmakers will not need the website as they already have a functional one, designed less than three hundred thousand Naira.
"Igbuya and the Chairman of information Committee just want to embezzle the money and nothing else. You can log on to their website and you will see everything you need to know about them, so what do they need it for? As for the so called internet, ask them if the contract for the last one has finished. And even that one was done less than four million Naira, and it's in the receipt", our source claimed.