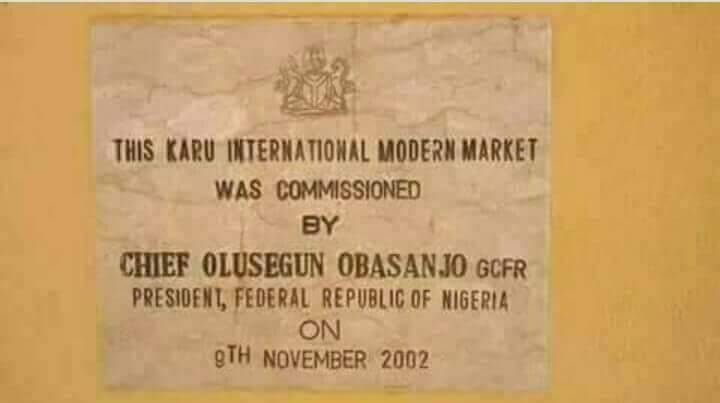 Secret Reporters
On Tuesday, February 6th President Mohammadu Buhari visited Nassarawa State, where he inauguarated some projects, amongst which is the Muhammadu Buhari International Market.
However various opinions pertaining the commissioned market have arisen from citizens and residents of the state. The act was one that garnered optimistic and pessimistic responses from citizens especially on social media.
A resident of the state speaking via a facebook comment said-quoting him on verbatim. ''Oga that market no dey function ooo since dey claim they have commission it. Even since Obasanjo till now the market is not functioning bro. if you argue me just enter mararaba and see things for yourself. How can you build a market and you enter power and started building plaza on the road side of mararaba. Who does the governor want to enter the market?'' he concluded.
Findings by Secret Reporters revealed that the said market was already commissioned by former President Chief Olusegun Obasanjo on 9th November 2002. Activities in the market have been paralysed since then, as there was no real commercial activities going on in the market. It had become some ghost market filled with structures, without any serious bustling activities as seen in other markets.
With the commissioning done again by Buhari, only the name changed to his, was what he cut the tape for.