Secrets Reporters
In the outskirts of Abuja, a human signpost against corruption and drug trafficking was carried out by the Network Against Corruption And Trafficking (NACAT); this groundbreaking campaign that delved deep into the dark underbelly of Nyanya, Abuja was geared towards educating, rescuing the residents of the area from the clutches of corruption and drug trafficking in line with the organization's core values which includes but not limited to advocating for integrity, justice probity and transparency in public and private organizations.
NACAT is a pro-democracy Civil Society Organization duly registered under Part "C" of the Companies and Allied Matters Act, Cap C20, Laws of the Federation of Nigeria, 2004, to, amongst other things, work with stakeholders for purposes of contributing to the global war against corruption, financial crimes, terrorism, and economic sabotage and trafficking. It promotes good governance, transparency, rule of law, and sustenance of the security and well-being of Nigerians in the nation-building project.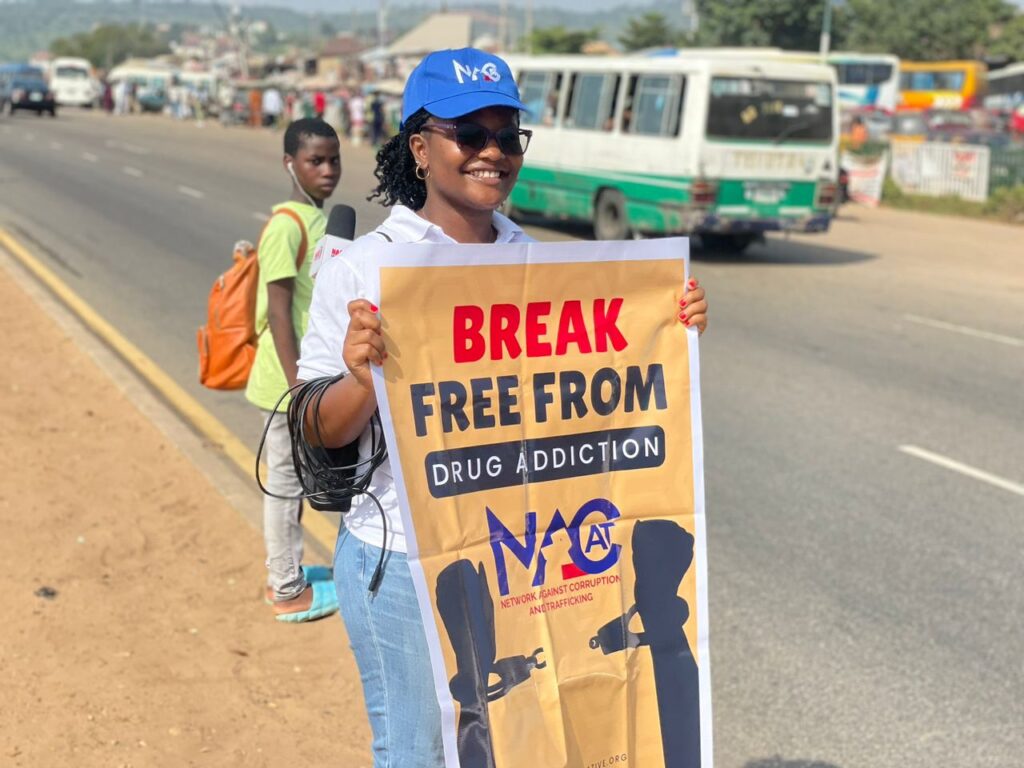 Speaking to the media after the exercise, which took place on Friday, the Acting Manager, Onoja Johnson Baba, hammered on the need to have a drug-free society. He disclosed that society becomes home for all and less criminal activities if corruption and illicit use of drugs are dealt with to the barest minimum.
"Our today's human signpost is targeted Nyanya residents, especially the youth and those perpetrating the crime of drug abuse. It is detrimental to their mental health and general well-being. Corruption permeates every facet of society. Talking about corruption, bureaucratic offices, educational institutions, healthcare centers – no sector is spared. Corruption erodes the very foundations of our nation, breeding inequality and injustice.
"The message was crystal clear, and we trust that it was well passed: eradicating corruption and drug trafficking is a collective responsibility. Every report against corruption, every act of supporting a person in recovery, is a step toward a society free from these insidious threats."
With various placards that read "Friends Don't Let Friends Do Drugs," "Spot the sign, break the chain," "Say no to corruption," "Your Potential is Limitless Without Drugs," "Love Yourself: Break Free from Substance Abuse," "Say no to drug and human trafficking," among others, the group stood at different strategic areas of Nyanya/Keffi expressway to sensitize the masses.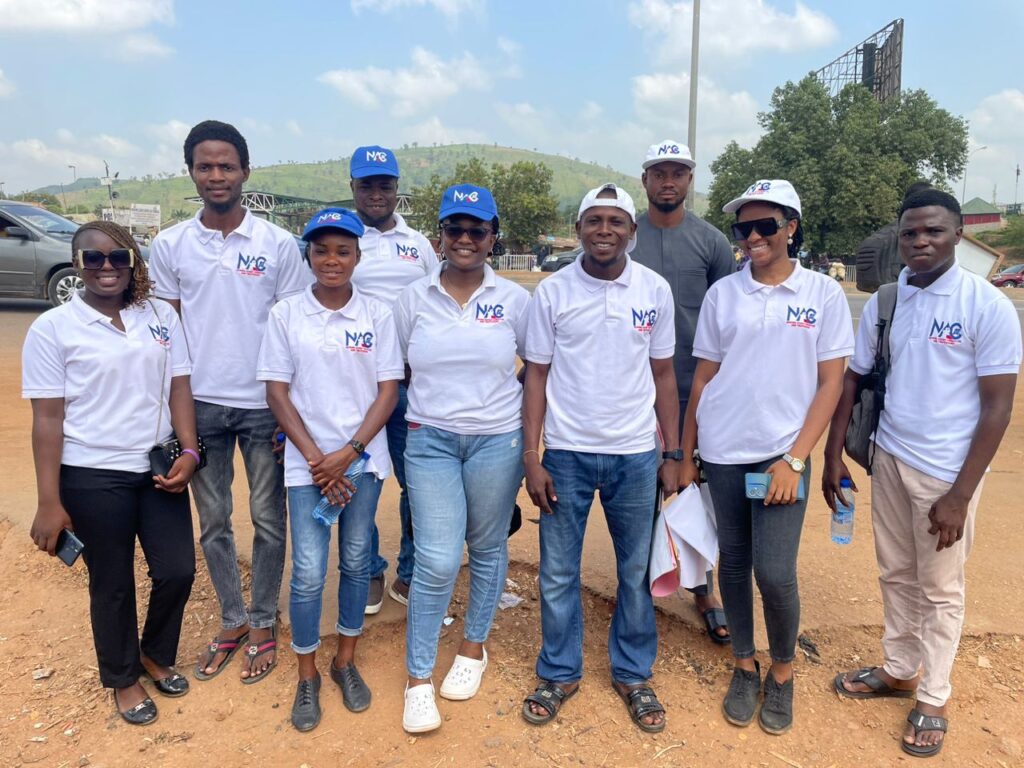 The NGO's Research Developer, Paul Utebor, said that in tandem with the exposé on corruption, the human signpost tackled the silent drug trafficking epidemic. "This mini-campaign program highlighted the symbiotic relationship between corruption and drug trafficking. Corrupt officials enable the smooth passage of illegal drugs, fueling the operations of powerful drug cartels. That is why as an organization that fights against corruption and trafficking among others, we believe that if these vices can be reduced or eradicated, Nigeria can become great again," he said.
Central to the success of the Human Sign Post initiative of NACAT was its focus on educating Nigerians on corruption and trafficking. The NGO, which works in partnership with the Independent Corruption Practices Commission (ICPC) and other government agencies, has continued to impact the country with different programs and initiatives.
Plans to establish more campaigns and sensitizations to combat corruption. These include school education programs and support networks for recovering drug addicts as its corporate social responsibility.