Secret Reporters
The Federal Medical Centre Keffi has continued to face a decline in its operations due to the financial mismanagement and gross abuse of office by the Director of Finance and Appropriation (DFA), Mrs. Nalon Blessing Okonofua, and the immediate past DFA, Dr. Samuel Adewale Adegoke, within the year 2017 to 2021.
The Federal Medical Center Keffi was established in April 2000, taking over the premises of the old general hospital in Keffi, which was initially constructed in 1957 by the late Sir Ahmadu Bello Sardaunan Sokoto, the Premier of the defunct Northern Region.
This development occurred due to President Olusegun Obasanjo's pronouncement in 1999, shortly after assuming office as the democratically elected president. President Obasanjo announced the establishment of 44 Federal Medical Centers nationwide, aiming to improve healthcare delivery services at the grassroots level and ensure access to healthcare for the general population.
Documents obtained by SecretReporters revealed that on the 15th November 2021, the Federal Medical Centre Kefi under the leadership of Nalon and Samuel received the payment of N220,357,835.00 (Two Hundred and Twenty Million, three Hundred and Fifty Seven Thousand, Eight Hundred and Thirty Five Naira), from the Federal Government as payment for outsourced service.
According to the documents, FMC paid the money to several companies without the deduction/ remittance of compulsory 7.5% VAT, 5% WHT and 1% Stamp Duty, thereby violating the Financial Regulations 234 and 235.
Also from 2019 to 2021, the sum of N3,076,165,464.28 (Three Billion and Seventy Six Million, One Hundred and Sixty Five Thousand, Four Hundred and Sixty Two Naira, Twenty Eight Kobo) was released by the Federal Government as payments meant for Claims Salary Short-fall Non-Regular Allowance and Outsourced Services through Remita/CBN Account: 0350503061016. However, it was discovered that Mrs. Nalon Blessing Okonofua, the Director of Finance and Appropriation alongside the Ministry of Finance inflated the figures by 80%.
More so, serious violation of Financial regulation was evident in the document as the total Personnel Cost Allocations received from the Federal Government by the hospital from 2017 to 2021 was N31,255,395,152.13, and were paid to suppliers and contractors.
The document showed that the total amount illegally paid to contractors for personnel cost was N8,990,610,172.30, whereas the actual personnel cost was N22,264,784,979.83.
It is pertinent to note that Personnel Cost Allocations are mainly for payments of staff personnel emoluments and personnel-related costs such as the non-regular allowance of honorary consultants of the hospital.
Below are details of payments to companies suspected to be the diversion of funds: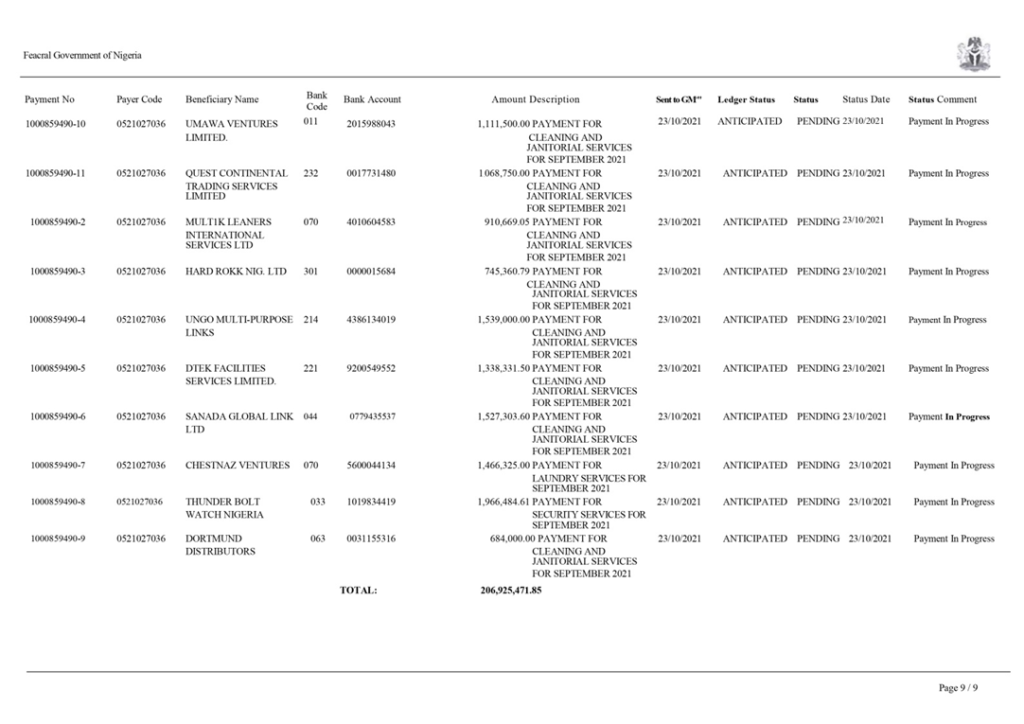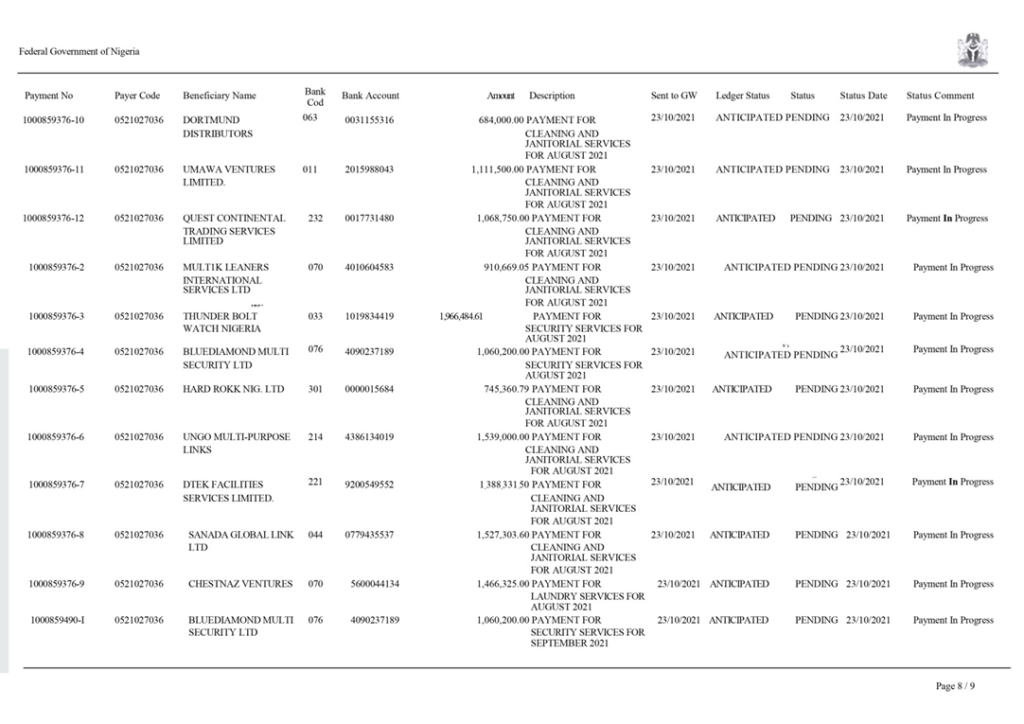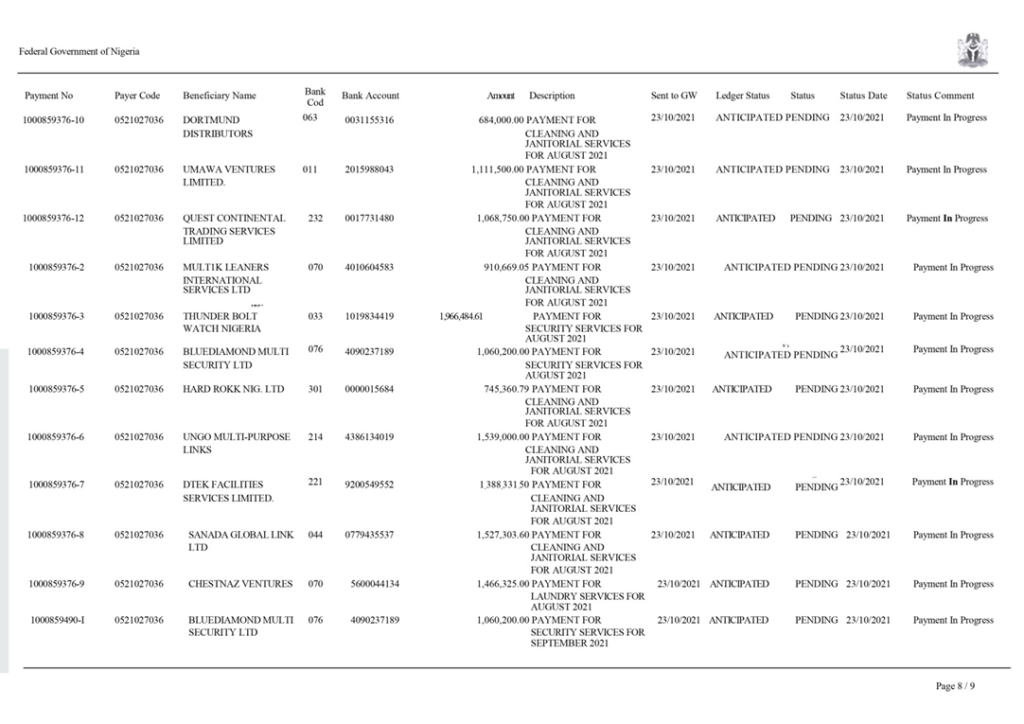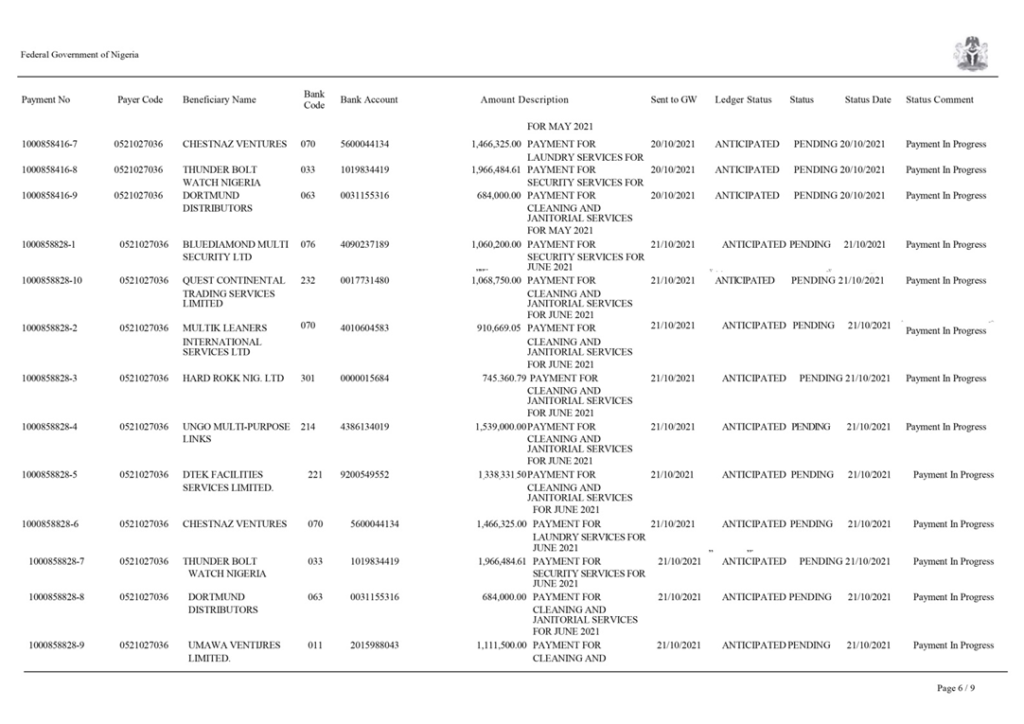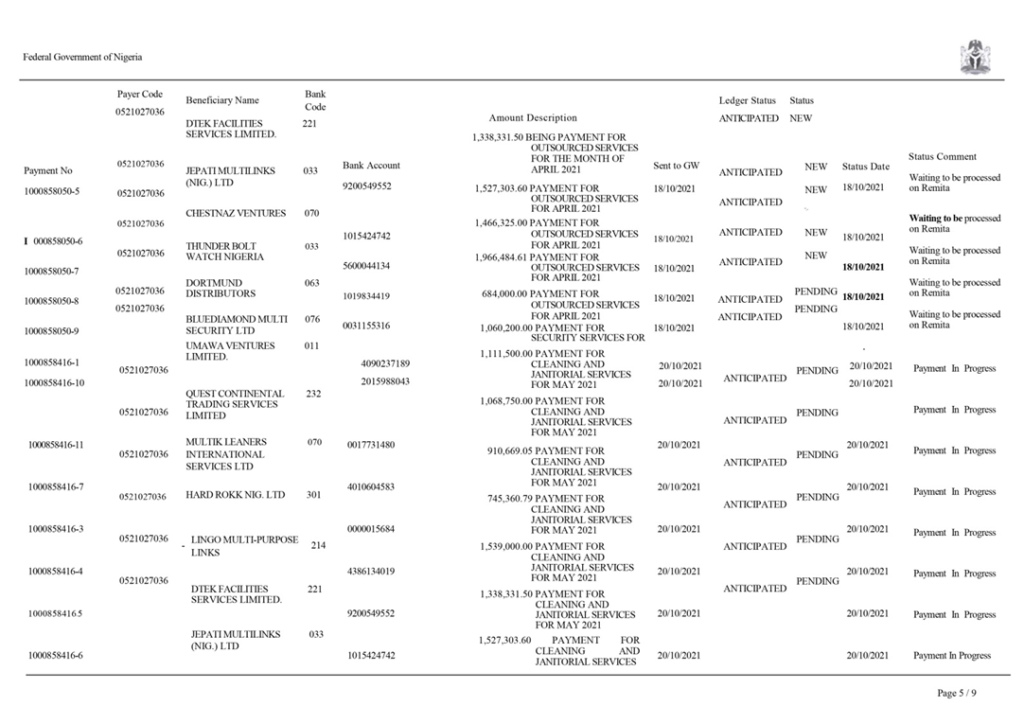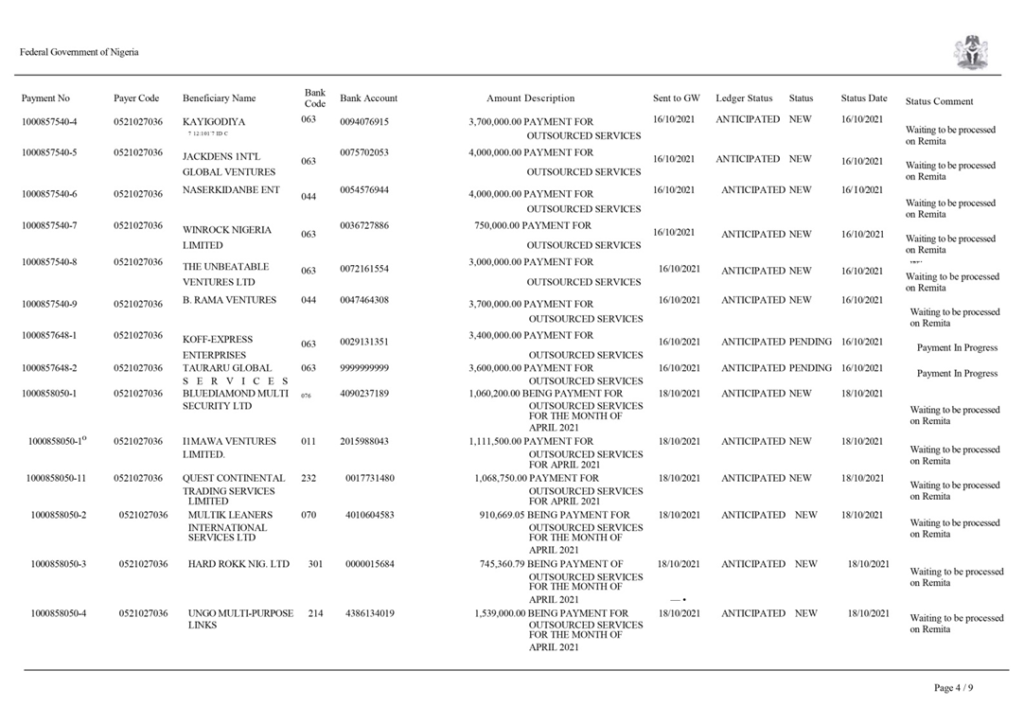 READ ALSO: Isoko Community, Igbide Accuses Delta State Government of Negligence Despite Voting PDP, Cries Out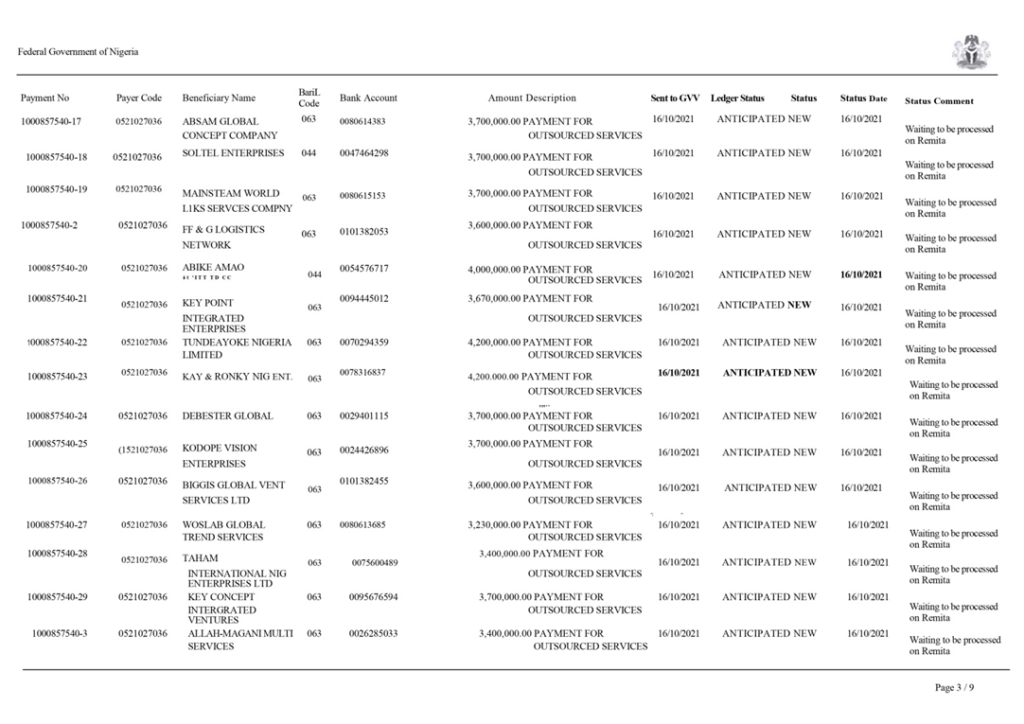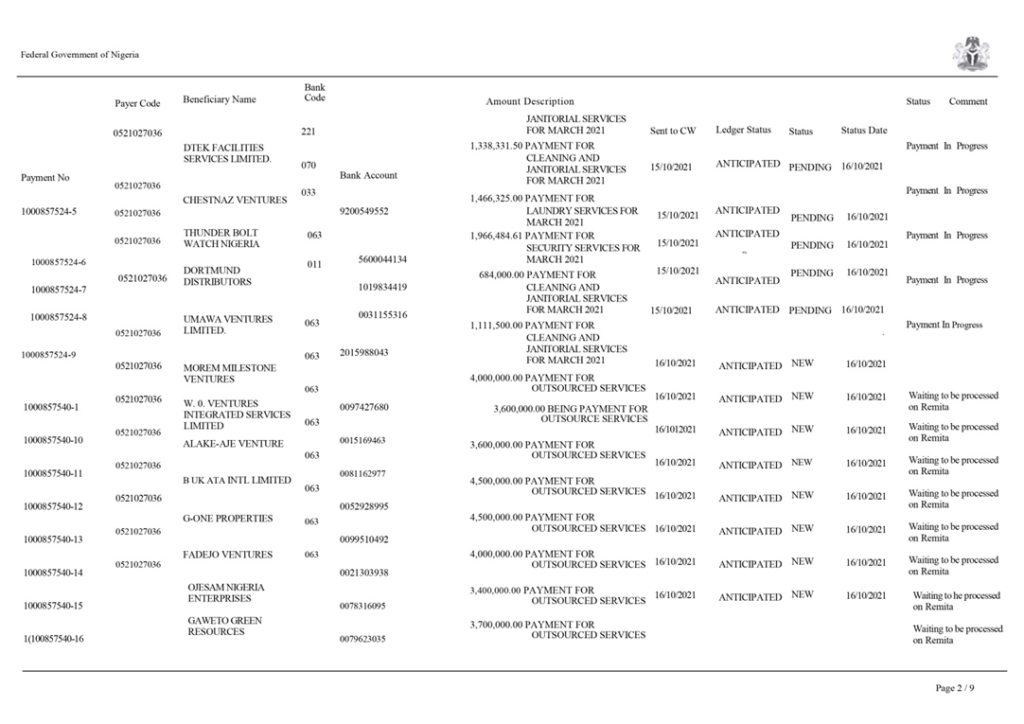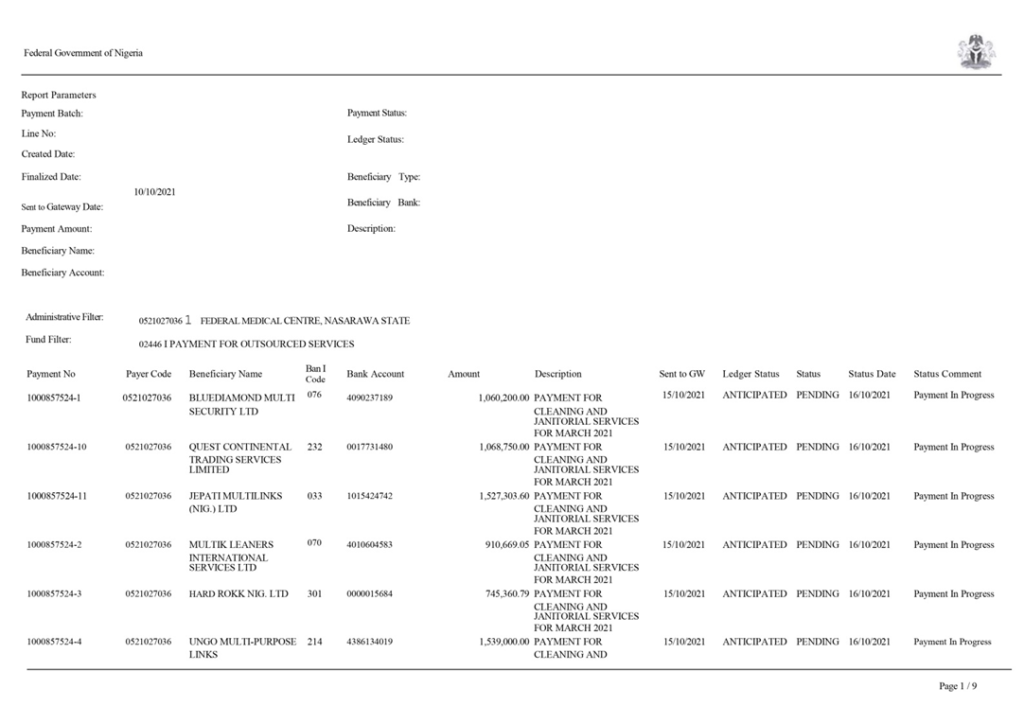 2